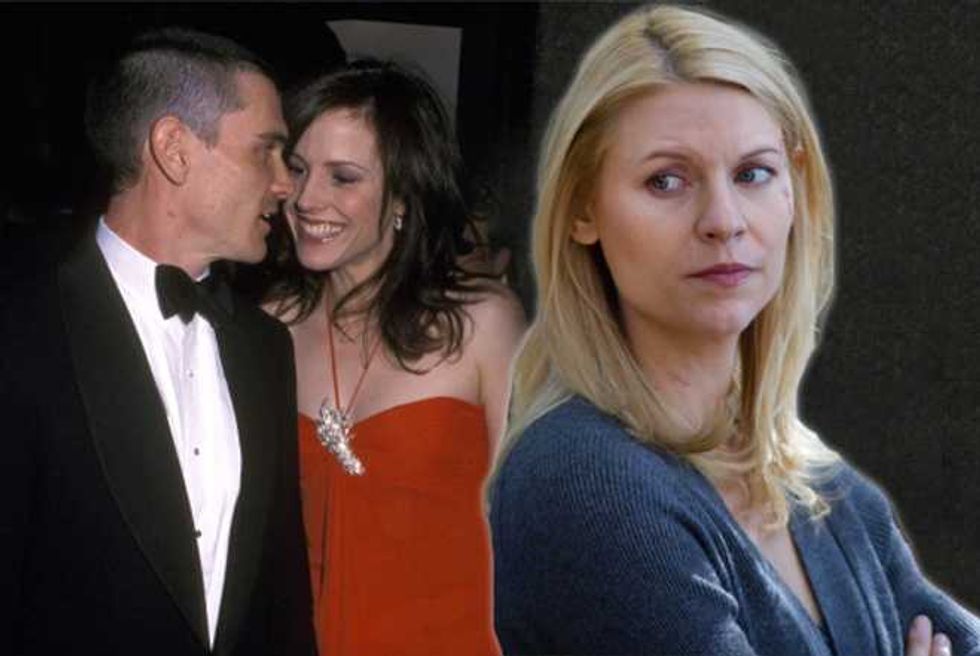 Regrets? She has a few…. but then again…. too few to mention really….
Claire Danes is opening up about that whole Billy Crudup leaving his pregnant wife for her thing, and it seems she kinda, sorta, maybe feels a little bad about it—but, then again, despite her apparently "going through it" she says it's all OK now.
We suspect that Mary Louise Parker—the then-pregnant wife in question, might still feel a little differently about the situation however.
Danes and Crudup started hooking up on the set of Stage Beauty, their 2003 movie together—leading to Crudup ditching Parker for his co-star—they had been in a relationship for eight years, and the Weeds actress was seven months pregnant with their child at the time.
I mean, seriously….. he couldn't just wait another couple of months?!!
The scandalous new couple ended up dating for four years, before Danes eventually moved on to pastures new, in the form of another of her co-stars—Hugh Dancy—who was, thankfully, then unmarried and not about to be a father.
Dancy and Danes married in 2009, and have a 3-year-old son together, named Cyrus.
The 36-year-old was grilled about the cheating scandal by Howard Stern on his Sirius XM show Monday—and, being an actress, it was, of course, all about HER….
Not surprisingly, given the situation, both Danes and Crudup were subjected to a ton of media scrutiny over the affair, in addition to the inevitable public backlash—both of which, Danes admitted to finding "scary."
"[The backlash] was a scary thing," she told Stern. "That was really hard. I was just in love with him. And needed to explore that and I was 24... I didn't quite know what those consequences would be."
She went on to confess to being "careless" by hooking up with a married guy who was expecting a child, but, she says, she's moved past it all now.
Good for you Claire! What a relief!
"It's okay," she said. "I went through it."
For her part, Parker has always publicly maintained a dignified silence when it comes to her cheating scumbag of a then-husband—however, it appears that's about to change with the publication of her first book.
In her memoir, Dear Mr. You, the 51-year-old tells her life story through a series of letters written to the most important men in her life, which will presumably include Crudup, and shed some light on her feelings about his affair with Danes.
Dear Mr. You is released November 1.
For more entertainment, music and pop culture updates and news, follow Max Page on Twitter