Pianos, fuck 'em, right? They tried to teach me how to slam hand on those sticks and I knew what to tell the old man with the set of keys hanging on his gums. Gimmie a goddamn guitar and make it a Fender, stat. Advice that has served both me and Cleveland's singing sensation Dylan Baldi, the one man behind the one-man band that was the Cloud Nothings, now onto his sixth record, if you include a singles comp and his collaboration with Nathan Williams, a kindred spirit who also begun as a one-man music machine but now puts out Wavves records with a full four-piece. But that's just how Life Without Sound begins, with a droll solo set on the ivories before the fuzz warms up and takes us "Up to the Surface," a pretty chilly song on an album that's about as cold as a New Year's plunge into the frothy sea.
Maybe it's the album art, a lonely and unused umbrella of a sea resort out of season and the great wide divide, that has me thinking of diving into the frothy sea of the coast of Massachusetts myself and waiting until my bones chill right out of my skin. "I've had a lot of time alone, disintegrating," Baldi tells me on "Enter Entirely," his voice in the peculiar register of Tom DeLonge, circa 2002. It is song about growing up and maturity and ambivalence and critical and popular success: the band's last official record, Here and Nowhere Else, their first as a band and not Baldi's one-man bedroom project, blew them out of the college circuit and, per Acclaimed Music, stands tall as the 1609th most acclaimed album of all-time, which is probably higher than Raditude. Maybe. So, maybe, Life Without Sound is a record that's all about growing old and feeling weird about it, a Pinkerton for our time produced by a man, John Goodmanson, who once remixed a Pavement song. If that's a theme, than "Enter Entirely" is it's thesis: "I thought I knew what I could be/And now I'm there," Baldi howls through what must be a thin net of his feelings clogging up the fuzzbox. But, curiously, the song is also the only thing on the record that could probably fit seamlessly amid the sonic highs of Here and Nowhere Else.
What couldn't? "Modern Act," which comes on next, is vaguely political bar music and would have been great if it was on the Japandroids' latest album, which also came out last week but really sucked which is why I didn't review it. Like, depressingly sucked. "Young Hearts Spark Fire" is still gucci tho. And the rest of the album is fine, if it can't help feeling edited down a few pegs. Unlike their last two albums, there are no gorgeous emo-prog anthems ("Wasted Days," "Pattern Walk") that knock you back with their sheer Billy Corgan-esque complexity and inhuman yelling. "Realize My Fate," which closes off Life Without Sound, comes close but I am somewhat unsure if Baldi really gives a shit, his voice refusing to crack.
Still beats Weezer.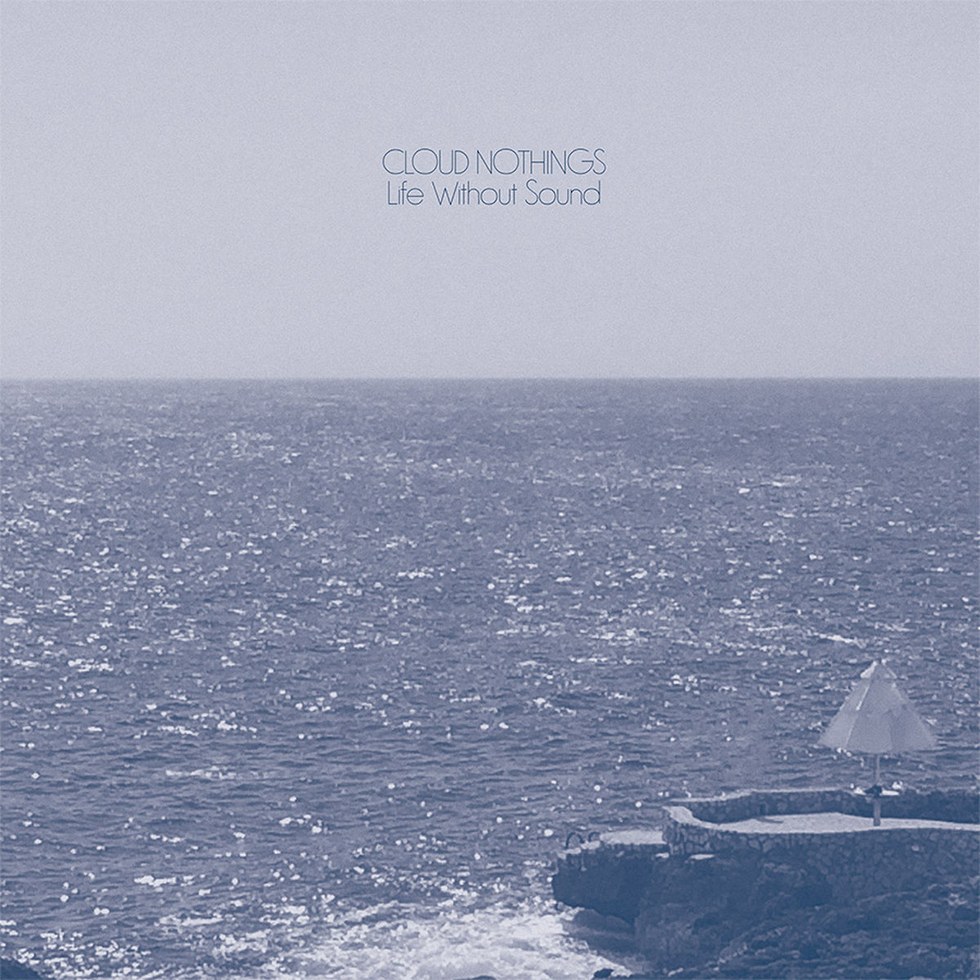 Life Without Sound is out now!