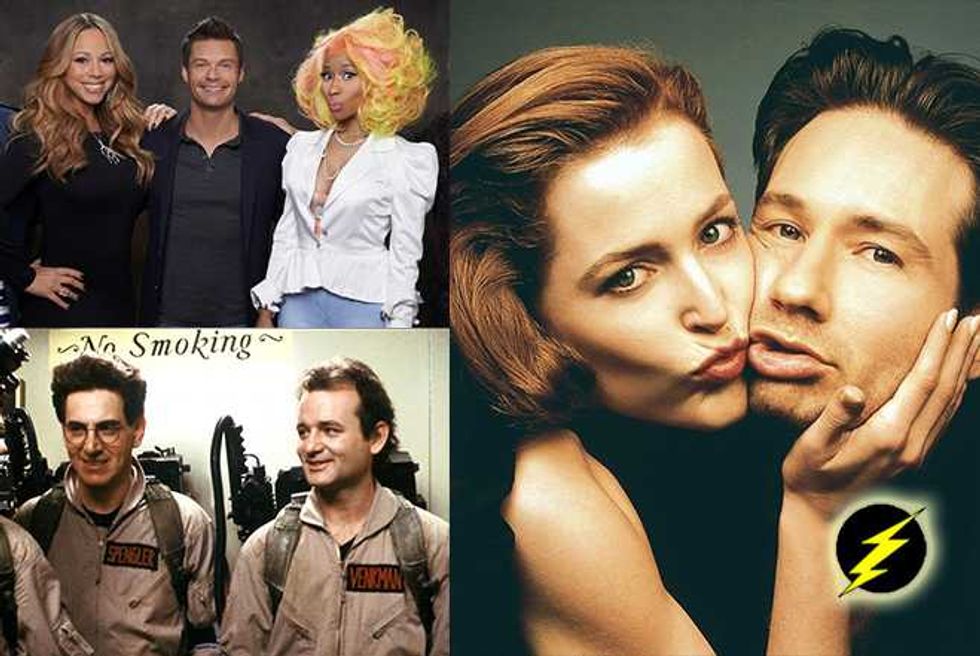 Co-Stars That Hated Each Other
We're all human, and celebrities are no different, despite how perfect their life seems.
Yes, they have fame and fortune, but they are susceptible to annoying fuckers like the rest of us. They sometimes find themselves stuck with a co-star in a film or series that they just cannot stand, because of their difference in personalities.
Bitchy or What? Celebrity Pithiest Put Downs And Cattiest Comebacks
Sometimes it's slightly more than a personality clash though.  Chad Michael Murray and Sophia Bush got married after they met on the set of One Tree Hill.  Ahhh, how sweet I hear you say.  Not so sweet when he then (allegedly) cheated on his wife with his House Of Wax co-star, Paris Hilton and the happy couple broke up.  Murray and Bush then continued working together for another FIVE years after the break up.  That sounds like lots of fun.
We Name And Shame The Celebrity Bad Tippers Right Here!
Can you detect it when the real life chemistry is somewhat lacking? Who am I talking about? Well, take a look below to see the co-stars that hated each other!
Co-Stars That Hated Each Other
Co-Stars That Hated Each Other