Exclusive Premiere: Cody Jay Strips Down Debut Album 'Off The Vine'
Cody Jay, a Burbank native, casts his heart into the contemporary R&B and urban molds with a fevered, weathered and restless bent to woeful (but slinky) songwriting. His debut studio album, Off the Vine, is then enriched by his self-produced heart beats, a buttery-smooth vocal and a tantalizing provocativeness which seeps from within--especially on cuts like the slow-burning "Hard to Get" and the stomping, Gullie Lamont-assisted "Grind" (the album's only "explicit" track). He's got an Usher-level aura tracing around his melodies, but don't be disillusioned--his craft is markedly different and vastly intimate in a way that is jarring and revealing. Kicking off the new year, Jay stripped away the thick production and crafted an accompanying acoustic set, premiering exclusively today.
"I really enjoyed recording this acoustic album. In contrast to the original versions, I think the simplicity of these tracks shed new light on the songs that you may not have felt before," Jay tells Popdust of the acoustic overhaul, which feels like a significant and defining moment in his career. "At the same time, I feel that these stripped-down versions showcase a different side of myself as an artist. I can't wait to share this album with everyone."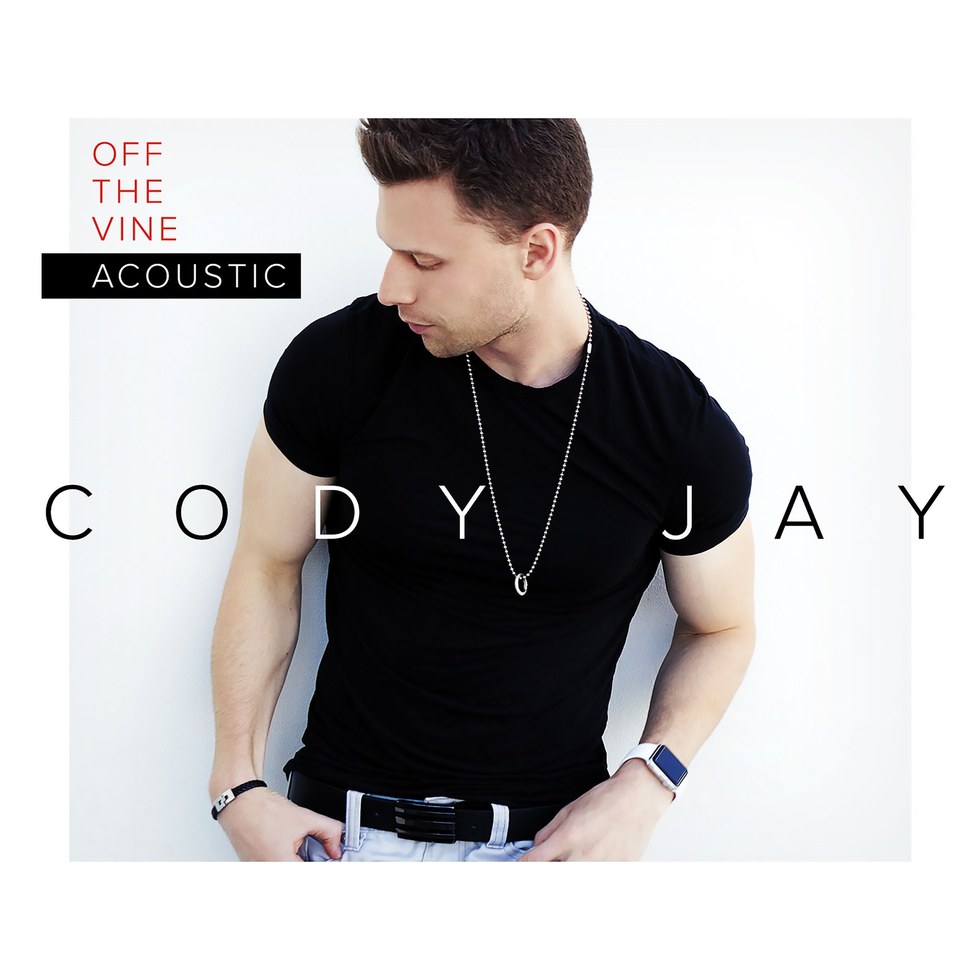 Such standouts as "Beautiful" and "She's Got Everything" feel mightier than their previous versions, anchored by a leveling and mellow vocal and sharp musicianship. Jay bares his soul on these reinventions; even "Roll the Dice" carries a more burdensome weight than before, owed in large part to the crafty guitar-plucking which pushes and pulls Jay to be more capable, challenge his instincts and release at just the right moments. "One Day," revamped with piano, tips its hat to the Sara Bareilles school of thought, with plenty of John Legend-lean bubbling underneath. The album closes with the tender ballad "Jilliene's Song," a bonus track not found on the initial release.

Jay, who has an extensive background in jazz, opera and musical theatre, wrote and recorded the album in his recording studio in Orange County. Off the Vine is an unfiltered metaphorical representation of his blood, sweat and tears pouring forth from his pen to paper, resulting in a set both expansive and subdued. "After writing my own music for the past few years, I've learned a lot about myself and what I want to hear when I listen to other artists. I think that if you can stand by your own product, that you're on your way to being unique – and standing out in the [crowd]," he told Kontrol magazine last year.
The original version of Off the Vine is out now on iTunes.
Take a listen below:
---
READ MORE ABOUT MUSIC...
Kate Crash & The UFO Club Elicit "Anarchy On The Dancefloor" In New Video
Brielle Von Hugel Finally Feels Comfortable In Her Own Skin'
Jeffrey Miller Reflects On Heartache In "Last Christmas" Video
---