Top Stories
MUSIC | The pop-rock outfit reflect on the throwback spirit of classic Nashville.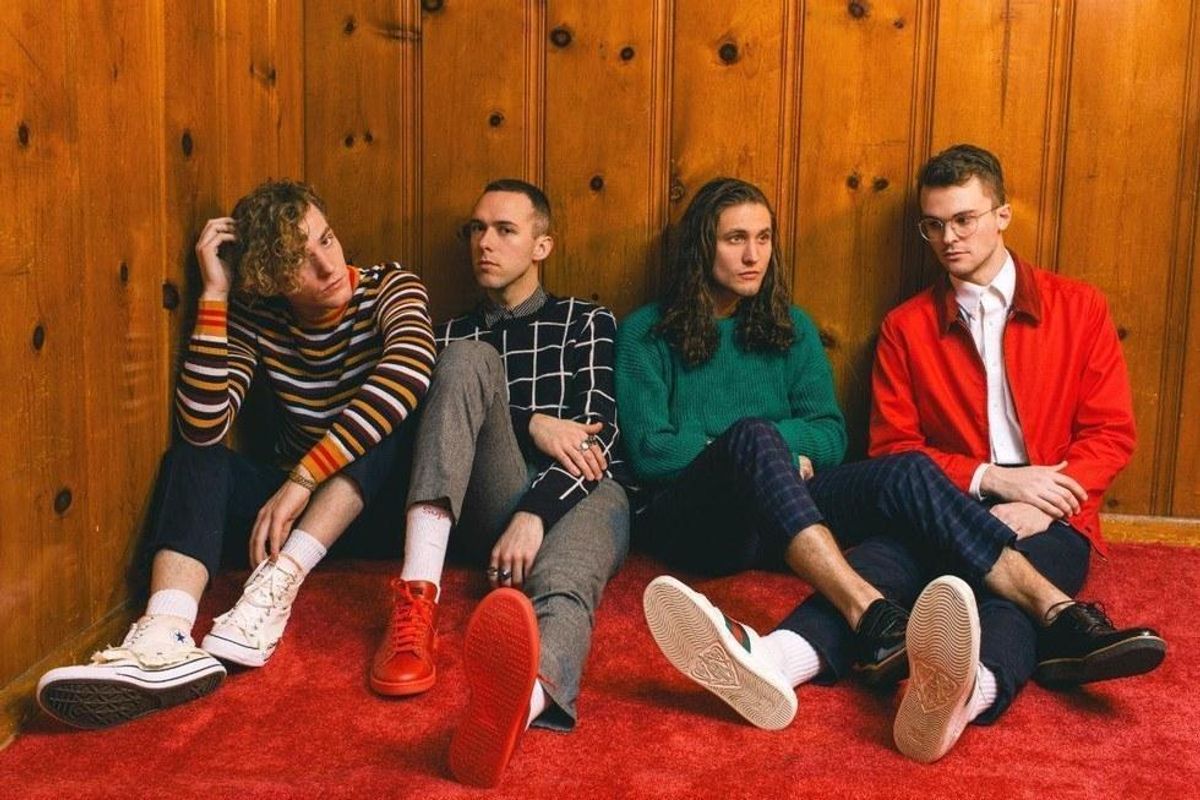 Columbia Records
"He told us stories about dressing Johnny Cash and John Lennon," says band member Ryan Winnen of working with iconic designer Manuel.
Nashville is undergoing a pop revolution. With such up and comers as My Red + Blue, Annalia, Mags Duval and The Little Reader setting the pace, there is another criminally-underrated new-wave-influenced band leading the charge: COIN, comprised of Nashville natives Chase Lawrence (lead vocals), Joe Memmel (on guitar), Ryan Winnen (on drums) and Zachary Dyke (on bass), delight in such touchstones as Duran Duran, Elvis Costello and Devo but have pushed the boundaries in alarming ways. With their just-released sophomore album, How Will You Know If You Never Try, they extend their sprightly pop-rock with even more angst, unapologetic bravery and stimulating lyricism. The set's second single is the jittery and glittery "I Don't Wanna Dance," which gets a throwback, stylized tour of Music City in the brand new music video. "We exist in a city filled with grungy rock music and country," Winnen toldPaste last week.
He continued, "In our latest video by director Daniel Henry, we focused on the juxtaposition of the New Nashville with that older, grungy/country Nashville. We wanted to shoot whimsical (and intentionally awkward) scenes in locations that showcase Nashville's history, but also exemplify the rising tourism we see on a daily basis." Their vintage-plastered suits were designed and tailored by Manuel, often known simply as the "Rhinestone Rembrandt" and who has worked with such icons as Johnny Cash, Gram Parsons, Roy Rogers, the Rat Pack and John Lennon. "We were fortunate enough to meet with Manuel at his store and wear some of his famous shirts and suit jackets," Winnen added. "He was sewing that day. He told us stories about dressing Johnny Cash and John Lennon and encouraged us to be ourselves because there's too much 'bullshit,' as he put it, in music right now."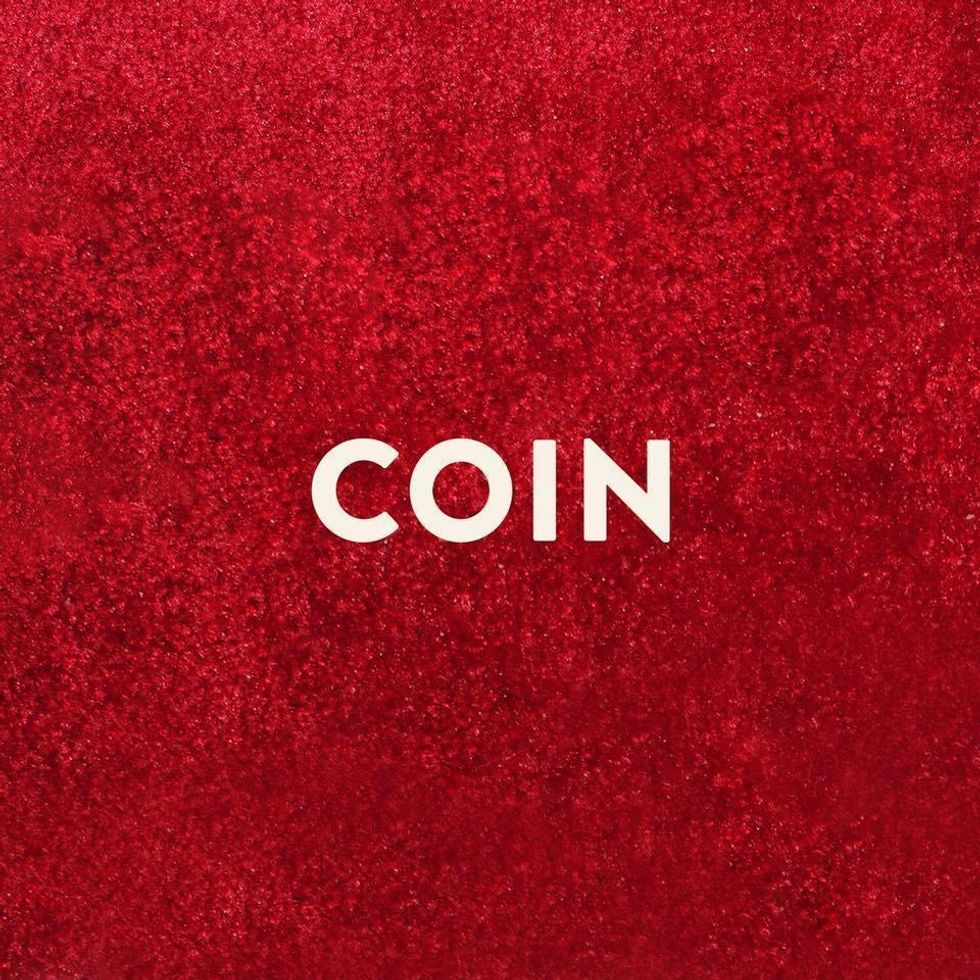 Columbia Records
And the dulled, cool visual certainly lives up to expectations. The clip flickers between awkward two-stepping throughout Nashville--on the General Jackson Showboat, at the legendary Wildhorse Saloon--and make-shift footage of a live performance in said honky tonk. "Dragging my feet, I feel like everybody's watching. Watching me cut my teeth. Grabbing my coat and darling, if I'm being honest. Honestly, I should go," Lawrence admits on the first verse. "I'll let you down, I know it. I'll let you down over and over," he pleads, leading into the hook: "I don't wanna dance. I don't know how. I don't wanna dance. I don't know how to dance with you." The video closes on a shot of several cutouts of major country stars, including Reba, Shania and Kenny Chesney--an evident barb to the Music Row machine.
Popdust recently had the pleasure of witnessing COIN's high-powered and erratic live show. Taking to New York City's le poisson rouge, the band "uncaged their inner animals: rapidly and erratically dancing onstage was frontman Chase Lawrence with his bandmates remaining hip and cool in the background," reads our review. They "assembled a high-powered, tail-ordered and tireless, never-ending set. From such new tracks as the glittery "I Don't Wanna Dance," the well-strung "Boyfriend" and the arena-sized "Feeling," the set clipped along at a fearsome and boundless rate, speeding from one electrifying moment to the next." Read our entire show review, including a blurb about opener A R I Z O N Aright here.
Watch below:
Check out COIN's upcoming tour dates:
6/05/17 - Houston, TXWhite Oak Music Hall
6/06/17 - Austin, TX - Stubb's Jr.*
6/07/17 - Dallas, TX - Club Dada *
6/10/17 - Manchester, TN - Bonnaroo
6/14/17 - Phoenix, AZ - The Crescent Ballroom
6/15/17 - Los Angeles, CA - The Troubadour *
6/16/17 - Los Angeles, CA - The Troubadour *
6/17/17 - San Francisco, CA - Social Hall SF
6/19/17 - Portland, OR - Hawthorne Theatre
6/20/17- Seattle, WA - Neumos *
6/23/17 - Salt Lake City, UT - The Complex
6/24/17 - Denver, CO - Westword Music Festival
6/27/17 - Kansas City, MO - Record Bar
6/28/17 - Bentonville, AR - City Sessions
7/14/17 - Louisville, KY - Forecastle Festival
7/22/17 - Centre Hall, PA - Karoondinha Festival
*Sold out shows
---
READ MORE ABOUT MUSIC...
Premiere | SAM F gets in the "Zone" with JVZEL
Listen | CAMILA CABELLO samples Christina Aguilera with debut single "Crying in the Club"
Hear BIANCA RYAN's jaunty new anthem "One Day"
---