Frontpage Popular News
The pop/rock/reggae hybrid deliver a cinematic and charming new visual.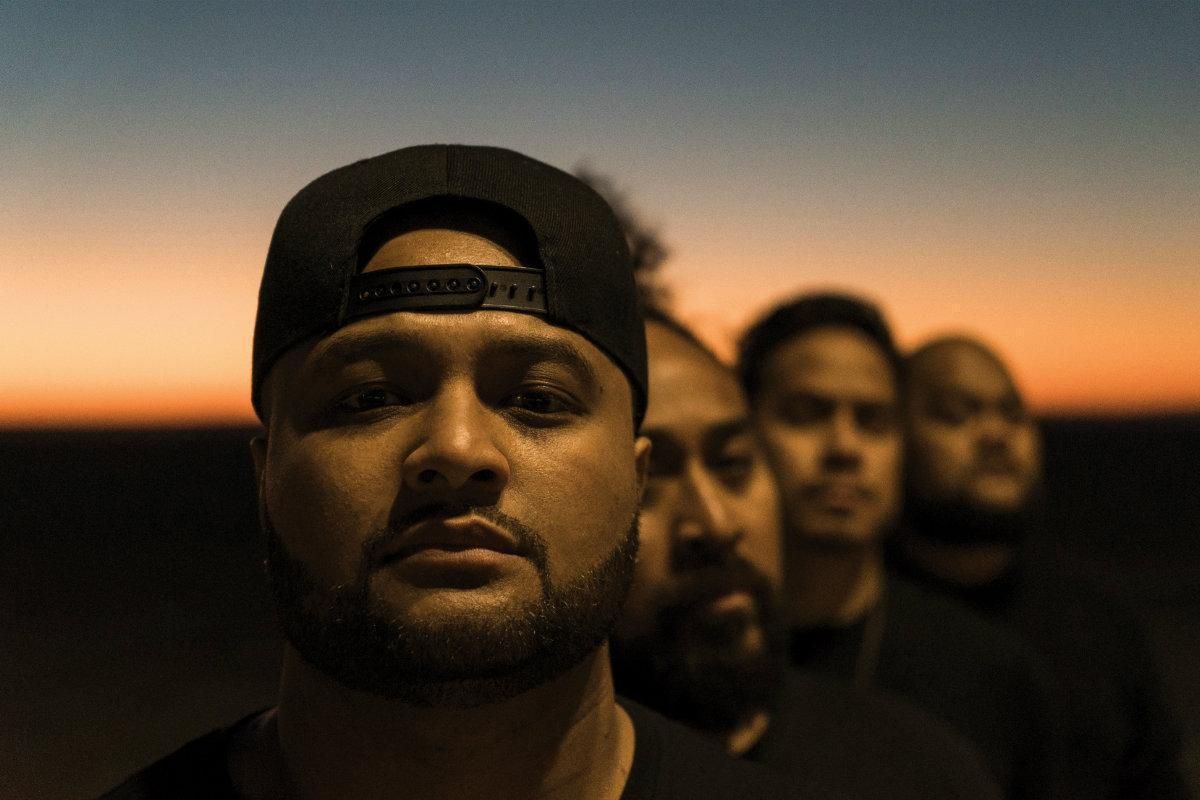 "Something about wide open spaces with the freedom to do what the fuck you want..." - Lui Kirimaua
Common Kings showed the world what they were made of with their debut full-length. Lost in Paradise is like capturing lightning in a bottle: its reggae, island-sloshed beats drip from their souls. With roots spanning Hawaii, Fiji, Tonga and Samoa, the fusion band--comprised of lead singer JR King, guitarist Taumata Grey, bassist Lui Kirimaua and drummer Jerome Taito--marries modern pop, slick rocky, brassy horns and progressive tropics on 12 varied but distinctly cohesive tracks. Accompanying their stacked and funk-based tunes, they pair their singles with cinematic visuals--and their brand new "Mary Wanna" clip is no exception. Premiering exclusively today, the video sees the group charter the world. In a bid "to show what we do for fun outside of touring and recording," shares Kirimaua, it displays the expansive beauty of nature and the man-made skylines of the city, while also showing off their quirky and free personalities.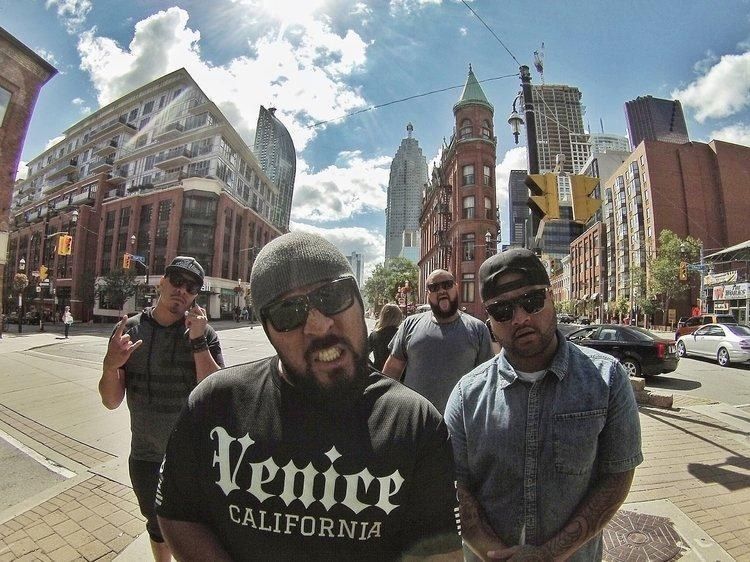 "Lately, we've been wanting to shoot videos that capture our everyday lives, allowing us to connect with our fans on a personal level visually," he continues. Known for their chillier than chilly vibe, shooting the music video was, predictably and charmingly, "hazy," as Kirimaua puts it. "It was super fun shooting in places we often hang out and mob around. This was probably the chillest video we ever shot--we were just being us. And I'm glad we got footage of our crazy day at the dry lake beds. It was epic."
"The desert shots are by far our favorite sequences. Something about wide open spaces with the freedom to do what the fuck you want without any rules or people to stop you. LIFE!!!" he adds.
Upon its release back in February, Lost in Paradise rode in at No. 1 on the Reggae album chart, a feat they don't take lightly. "Considering this is our first full-length record, it comes with a sense of accomplishment which feels awesome. But truthfully, we've only reached the starting line...it's now time to win the race," Kirimaua admits.
Common Kings launch their own headlining tour this month, beginning tonight at the Foundry Bar in Christchurch, New Zealand. "We are definitely looking forward to connecting with our fans through our live performance. We put a lot of effort into creating a 90-minute journey for them to connect, emotionally, allowing them to get lost in the moment," the bassist notes, quipping: "Well, I guess you could say Lost In Paradise. The greatest feeling in the world is to hear a packed house sing your songs at the top of their lungs."
Lost in Paradise is out now on iTunes.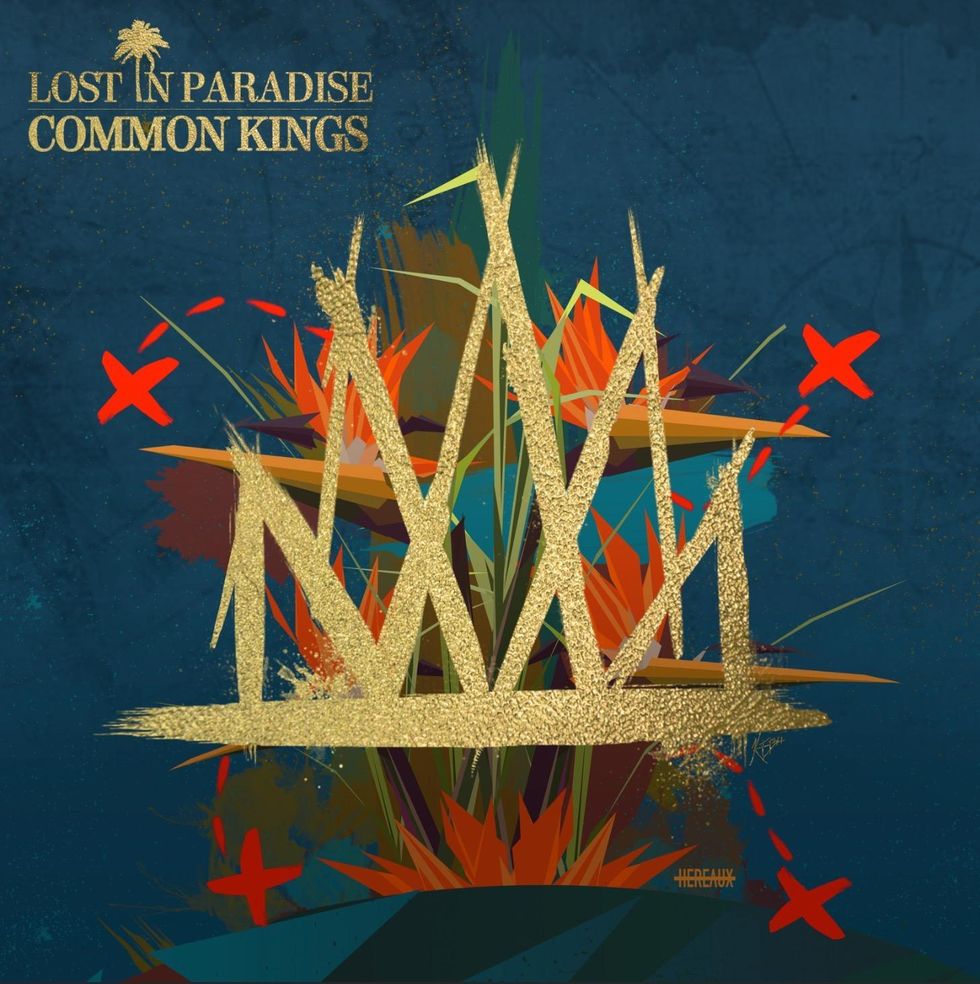 www.nuhitz.com
Upcoming tour dates:
May 10 - The Foundry Bar - Christchurch, New Zealand
May 11 - San Fran - Wellington, New Zealand
May 12 - The G2 - Tauranga, New Zealand
May 13 he Powerstation - Auckland, New Zealand
May 14 - Tikipunga Tavern - Whangarei, New Zealand
May 15 - Rehab Nightclub - Avarua, Cook Islands
May 18 - The Triffid - Newstead, Australia
May 19 Oxford Art Factory - Sydney, Australia
May 20 - Max Watt's Melbourne - Melbourne, Australia
---
READ MORE ABOUT MUSIC...
Interview ⎮ Mack Keane talks '2107' EP, performs acoustic set
Review | COIN jingle at Le Poisson Rouge
Premiere | Watch HARRY STYLES take to the skies in "Sign of the Times" video