Editor's Note: I got into some lazy habits when it came to my diet, which resulted in me gaining a lot of weight and spending WAY too much on food. I didn't know what to do–until I tried Nutrisystem
Nutrisystem has been delivering weight loss solutions for 50 years, and while they boast some impressive weight loss transformations, I never realized how affordable their program could be. Not only did they send me a variety of delicious, easy-to-prepare breakfasts, lunches, dinners and snacks, but to my surprise and delight, their plan also helped me spend less on food.
Here's What I Spent In A Day On Food Before Nutrisystem: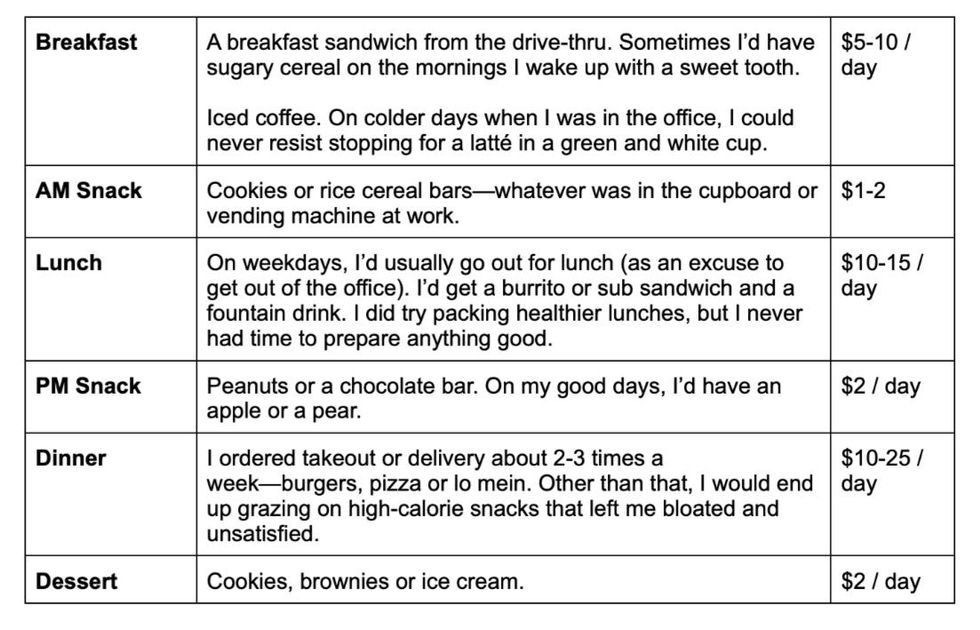 When I finally took a minute to calculate what I was spending, I couldn't believe I was paying as much as $56 a day on food that was making me gain weight. After coming to this sobering realization, it was obvious that my diet was not sustainable because my meals were seriously expensive and lacking in nutrition—vegetables, fiber and protein.
My habits needed to change, but I had no cooking skills and struggled with portion control. I tried some fad diets before, but could never control my cravings.
At one point, I almost lost all hope. Until a friend recommended Nutrisystem.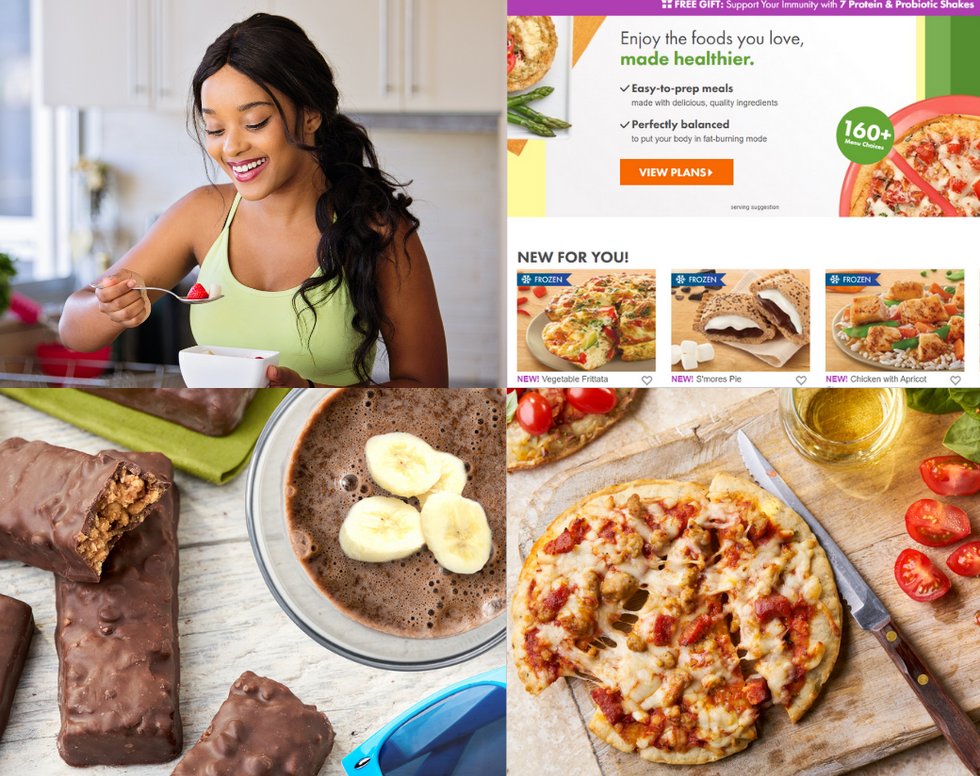 I didn't think it was possible to eat all my favorite foods on a diet, while losing weight and saving money, so when I saw Nutrisystem's menu, I was super skeptical. But Nutrisystem has thousands of amazing food reviews and countless weight loss success stories. Plus, the fact that you eat six times a day really appealed to me.
I found that their Uniquely Yours Max+ plan had the best variety of fully prepared food that only required a few minutes in the microwave or a quick toss in a skillet. You get a month of breakfasts, lunches, dinners and snacks. Plus indulgent meals inspired by famous dishes from popular restaurants.
I figured if I could eat my favorite foods, get more nutrients, lose weight, and save money, it would be a complete game-changer. Plus the Uniquely Yours Max+ plan starts at just $15.36 a day. That's less than what I'd usually spend on a single takeout dinner or a lunch from that fast-casual burrito place!
Even better, Nutrisystemmeals are nutritionally balanced, combining lean proteins, healthy fats, dietary fiber, and smart carbs. Uniquely Yours Max+ plan is the only Nutrisystem plan that includes their Hearty Inspirations™ premium all-in-one meals (some have up to 30g of protein!), so I gave it a shot and signed up—and I haven't looked back since!
Here's What I Spent On A Week Of Food From Nutrisystem + Some Healthy Groceries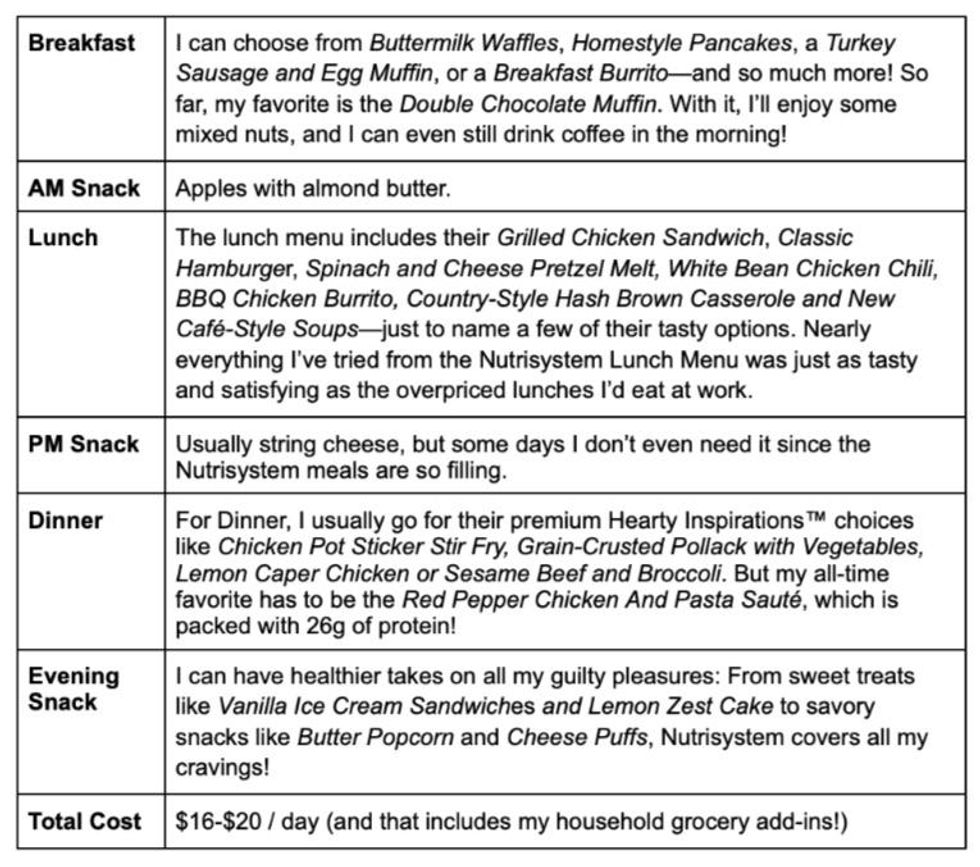 The Takeaway:
The Nutrisystem Uniquely Yours Max+ plan is an amazing value when you consider the incredible convenience, support and results I'm enjoying. Looking back, I can't believe that, before Nutrisystem, I was spending more than double what I am now!
With Nutrisystem, I'm more satisfied because the food is nutritious and perfectly portioned for weight loss! The meals are super easy to prepare–all you need is a microwave or a skillet.
Best of all, I already lost 12 pounds in my first month, and it felt much easier than any other diet I've tried.*
If you're looking to start your weight loss journey, I'd highly recommend looking into Nutrisystem. It's such good value, and with all the guidance and tasty meals you get, it's the best way to lose weight (and save a few bucks too!).