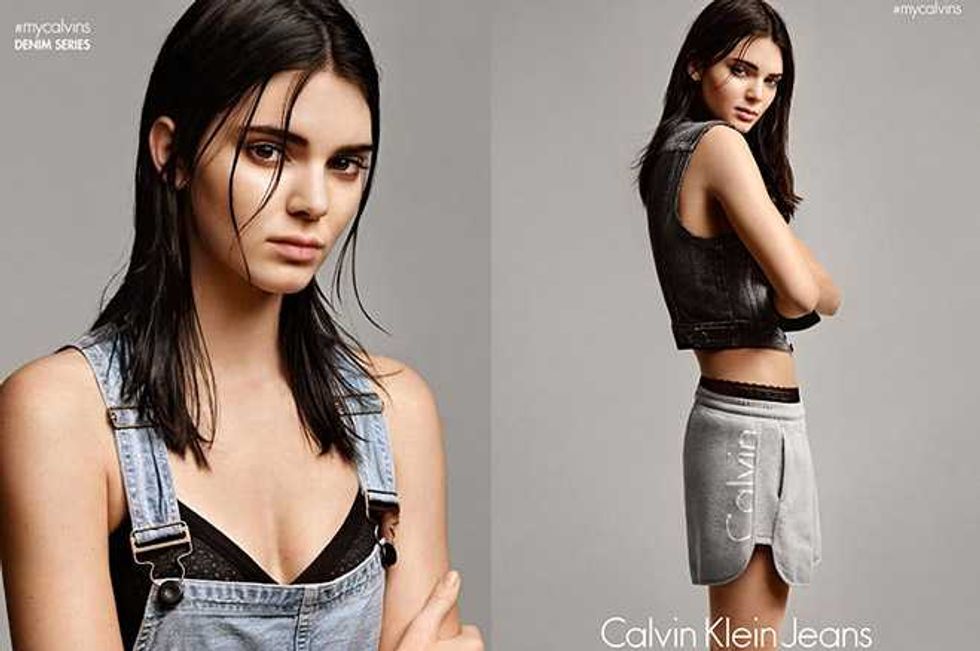 Kendall Jenner is the new face of Calvin Klein's #mycalvins Denim Series campaign, which launched today after weeks of unconfirmed rumors, making her pretty much the queen of fashion and beauty for 2015.
Kendall joins Justin Bieber as the new generation of Calvin Klein models, and she's aware of the campaign's significance (think Brooke Shields and Kate Moss) telling WWD:
It's really exciting. Honestly, it has been my dream to be able to do something like that. Calvin Klein's ad campaigns have always been so memorable.
With her new Estee Lauder deal and her triumph on the runways this season, Kendall seems to have wrapped up the 'It Girl of the year' title. The future is hers, if she wants it. Who knows how her sisters feel about this... and actually, who cares?
For those who wonder if her family paid for her success, just look at that face. Go ahead and kiss your screen if you want to.