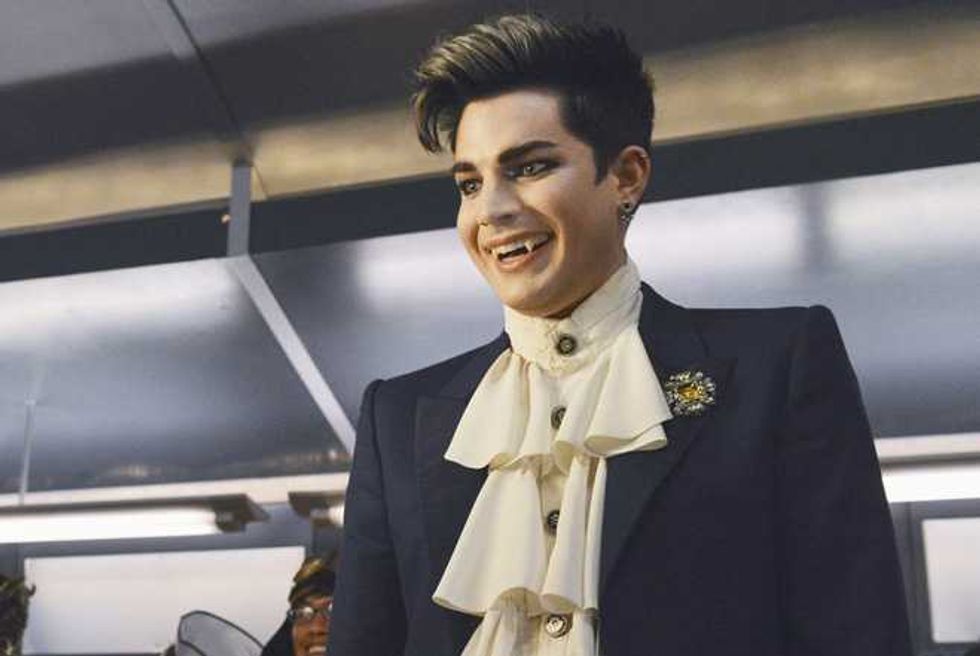 He may not be Daniel Day-Lewis or Ben Affleck, but Adam Lambert has now been awarded a distinction of near-equal repute to those Academy Award winners. Lambert has triumphed in the finals of our Popdust Oscars tournament, garnering over a million votes to defeat Bruno Mars' hilarious appearance in the "Whatta Man" Funny or Die clip. The win is nothing new for Lambert, who previously claimed top honors in our tournament to decide Reality TV's Greatest Pop Star earlier this year.
Lambert's victory comes for his performance in the ABC Family teen drama Pretty Little Liars, on which he played himself in the Halloween-themed episode "This is a Dark Ride." In his appearance, Lambert had a brief conversation with Aria, and performed his own songs "Cuckoo" and "Trespassing" on a school-hosted party train, during which mischief inevitably ensued. Lambert's vamping—yes, he actually dressed as a vampire—drew rave reviews from fans of both the show and the artist, and led to speculation about the Idol great's eventual big-screen debut.
Congrats again to Lambert, and to all the Glamberts out there who voted for him, propelling him to his second Popdust Tournament win in the still-young 2013.