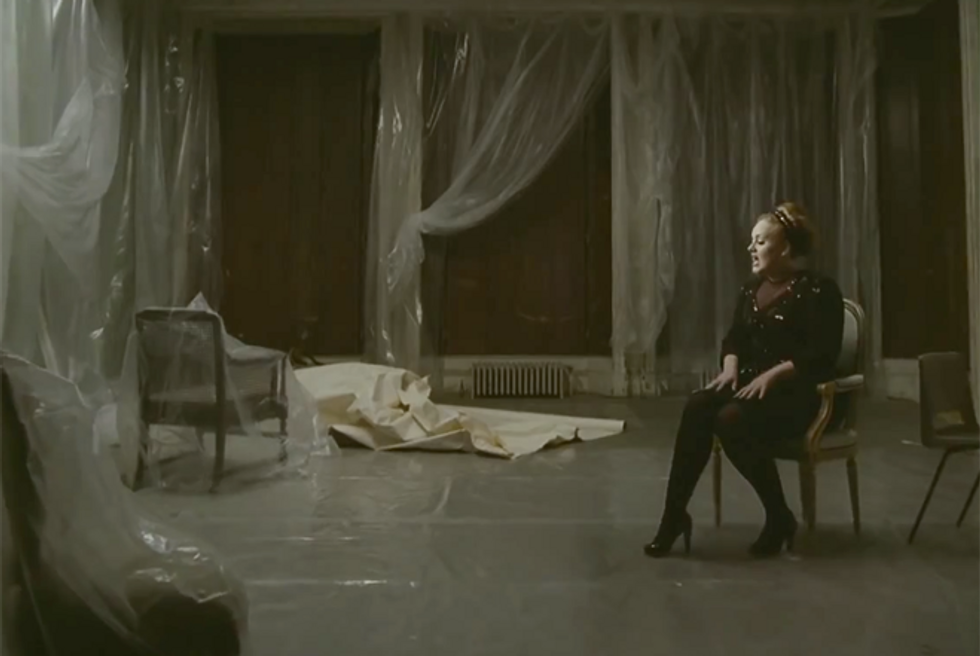 We asked and you answered: "Rolling in the Deep" is your favorite Adele song!
The occasion got us wondering: What does the phrase "rolling in the deep" actually mean?
No, UrbanDictionary, we don't think it's that.
Or that, Yahoo Answers.
And sorry, SongMeanings.net, we think you're barking up the wrong tree.
So what does it mean? Adele clued us all in during an interview with Rolling Stone:
In a few hours, they'd written and recorded an early version of "Rolling in the Deep" – a phrase, she says, that means "always having someone have your back, always rolling with someone, never get hurt, never get in trouble because you always got someone to back you up."
And there you have it:
Rolling in the deep (v.) —To be in a position of ultimate trust with a romantic partner.
Glad it wasn't a sex thing after all!