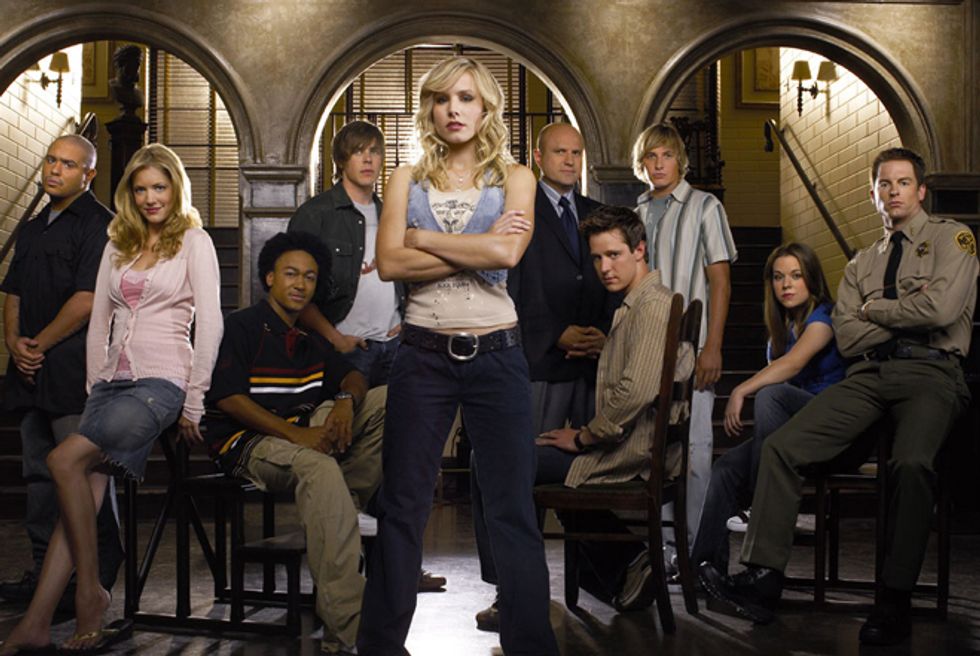 In our first ever serial TV tournament, you guys have selected CW mystery drama Veronica Mars as your all-time favorite TV show to be set in high school! Mars triumphed over MTV's adaptation of Teen Wolf in the tournament finals, capturing over 100,000 votes in a fairly close race, and earning millions of votes from you Kristen Bell superfans over the course of the tournament.
Veronica Mars was a critically acclaimed, though never particularly high-rated, neo-noir drama starring Bell as the wisecracking title character, a high school student and assistant Private Investigator looking into several high-profile cases in her hometown of Neptune, California—most notably the death of her best friend, Lily Kane (played in flashback by Amanda Seyfried). The show developed a cult following for its whip-smart dialogue, richly drawn characters, and incredibly intricate plotting, over a couple of impressive season-long mystery arcs.
Congrats again to Veronica Mars, a worthy selection for the greatest high-school set TV show of all-time.