Frontpage Popular News
There's definitely something off about Sasha Fierce...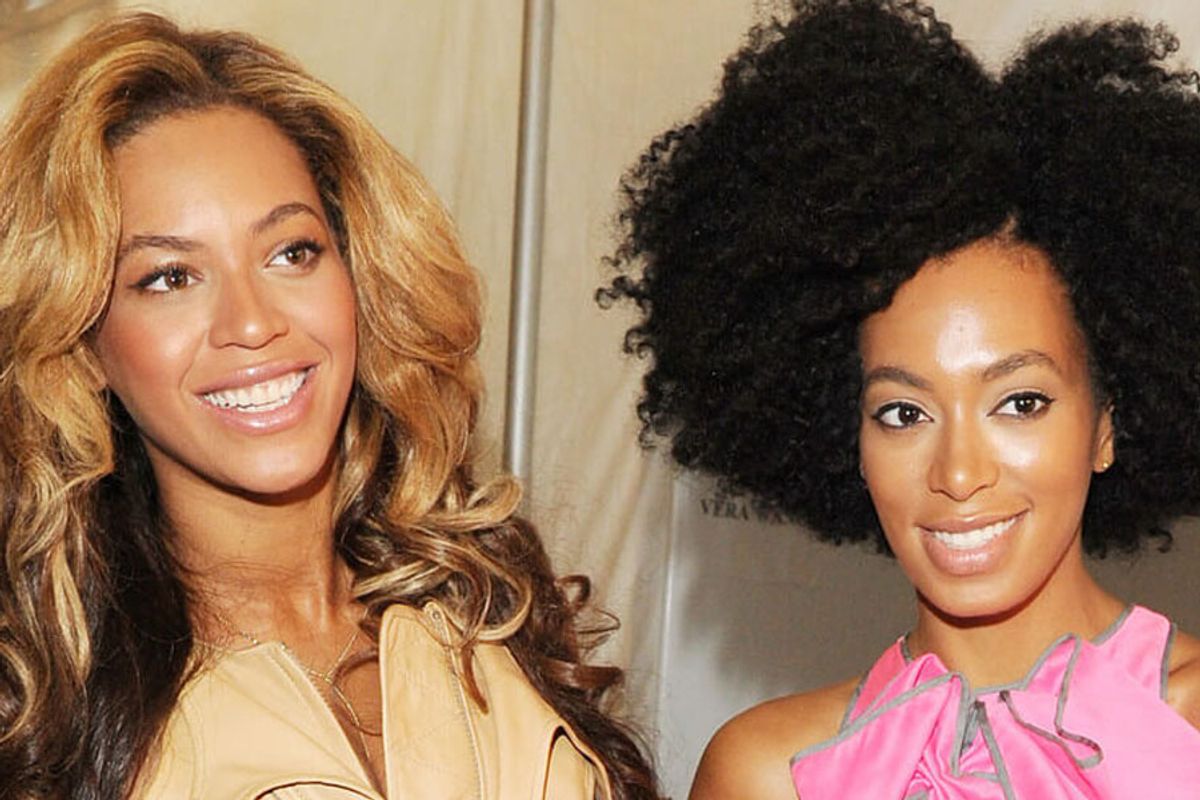 Beyonce is Solange's mother conspiracy...
Beyonce is officially 34 years old and the mother of once child, 4 year old Blue Ivy.
Queen Bey originally found success as one third of girl super-group, Destiny's Child. The group, managed by Beyonce's father, Matthew Knowles, were born out of the ashes of an all girl rap group and became huge after their 1999 second album was released, The Writing's On The Wall.

Beyonce went solo in 2003 and the rest is history.
She's won a staggering 20 Grammys, has sold over 100 million records worldwide and is one of the best selling music artists of all time. She married rapper Jay-Z in 2008 and became a mother to Blue Ivy in 2012.
The Theory
Beyonce has a younger sister, Solange Knowles who is 26—a five year age gap.
The theory is that Beyonce is actually some years older than she claims, and that she gave birth to Solange as a young teenager. As she was on the brink of stardom, her fiercely ambitious father, Matthew, and his wife Tina raised Solange as their own and presented the mother and daughter to the world as sisters.
The 'Proof'
"Beyonce and I have been friends since we were teenagers"
So Gab would have been a teenager from 1985-1991—we're thinking she would not have been best buds with Beyonce during that time if Bey were in fact between the ages of 4-10, which she would have been if she had really been born in 1981.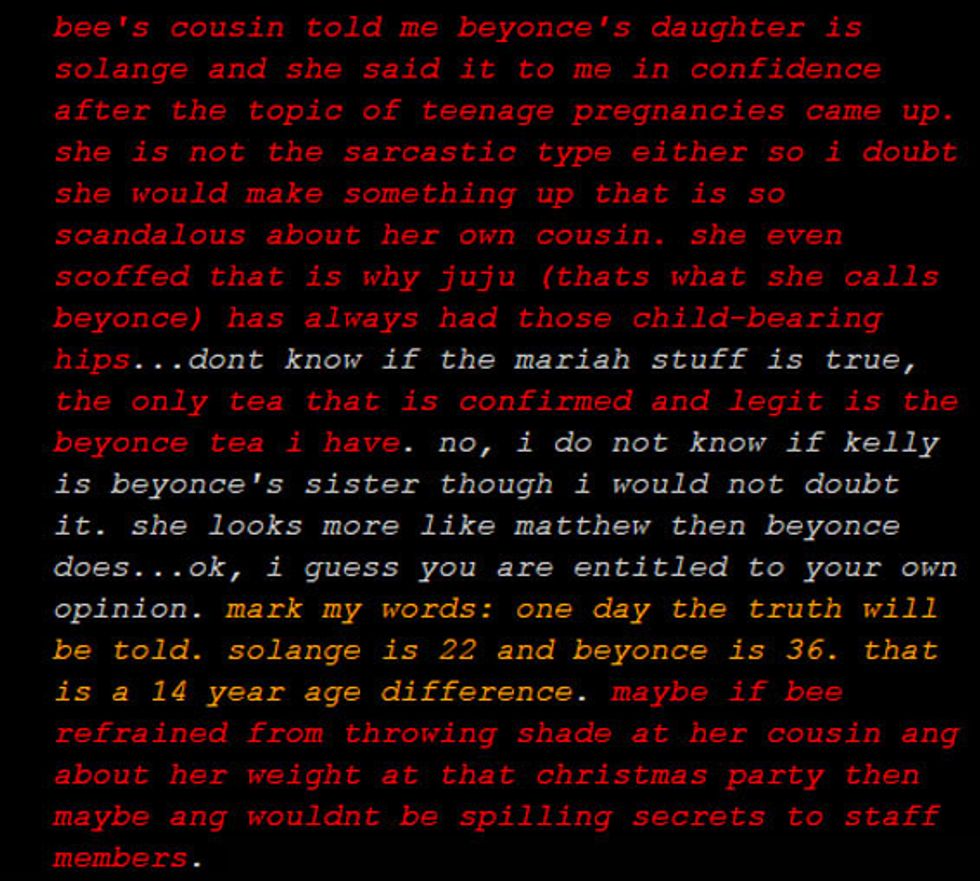 An ex employee of Columbia Records remembers...
This tour was in 1984. Therefore a 3 year old LeToya was not only taken to a Jackson gig by her parents, but has crystal clear memories of it?!
So do you believe that Beyonce and her family have been lying about her age from the beginning? That as a young teenager she had a baby but that the Knowles' covered it up and raised that baby—Solange, as their own?

Vote in our poll below...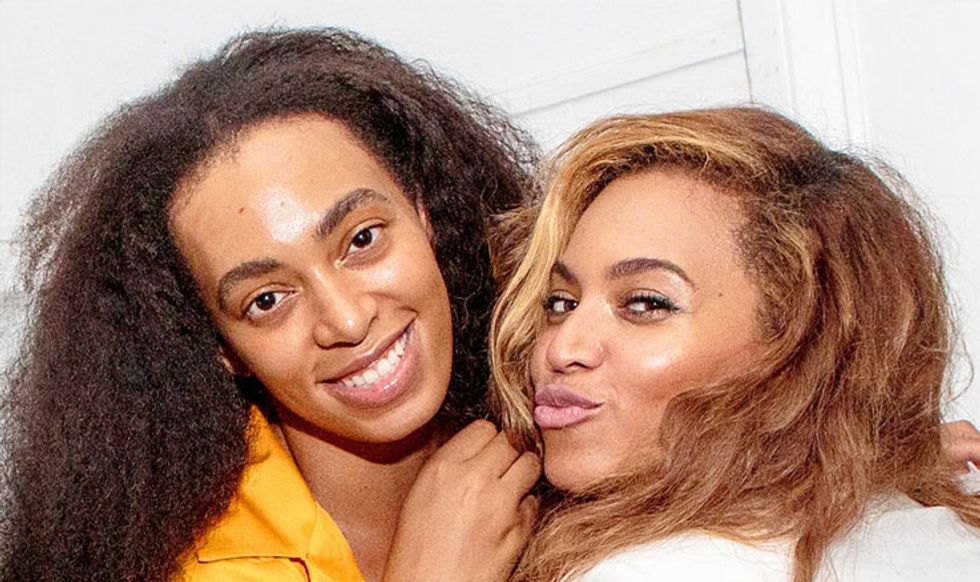 Sisters? Or mother and daughter?
Conspiracy Theory Thursday—What Is Going On With The Olympic Pool In Rio?