Top Stories
Why Leo won't win an Oscar for The Revenant or any other movie ever
[Author's note: Clearly, DiCaprio won an Academy Award for The Revenant. Don't let that distract you from the fact that this was a very real conspiracy, and the curse was lifted because we exposed it here at Popdust. Leo's victory was clearly only because of us. You're welcome, Leo.]
In late 2015, Popdust went on an expedition to cover some of the most talked about conspiracies in the age of the Internet. leo dicaprio oscars
IS OJ SIMPSON KHLOE KARDASHIAN'S DAD?
[Author's pro-tip: If you refresh your memory on those conspiracies before you read this article, you'll thank me when you get there. I didn't just pick three random conspiracy articles -- there was a reason for all three. So anyway, just CTRL-click those articles open into new browser tabs for yourself, give them a quick glance, and then come back here. I promise the most juicy conspiracy of all will be waiting for you when you return.]
Honestly, I still have a hard time looking Cuba Gooding Jr in the face on Tuesday nights, knowing that he's actually been Khloe Kardashian's dad all along.
But I digress. leo dicaprio oscars
(If you were a fan of Popdust's Conspiracy Theory Thursday column last year, you may have noticed it's absence in 2016 – but it's only because Popdust has been unearthing a conspiracy so huge that it's taken us two months to assemble all the data.)
For those of you who haven't been following, Leo DiCaprio is nominated for a sixth Academy Award; Leo is famous his zero Academy Award wins, which ties him with an ex-girlfriend of mine (who liked to make that joke, and thought Leo was a brilliant actor, and still isn't a famous actress despite what she said about how she 'needed to concentrate on [her] career' – and who doesn't get to make jokes about me online because she doesn't write for a cool website so, really, who wins here?).
So why hasn't Leo won an Oscar ever? There's got to be some explanation as to why one of the greatest actors in the history of modern cinematography, and one of the biggest and most consistent stars of my lifetime, has never achieved the highest award in the American film industry.
Let's look at Leo's nominations, the actors he lost to and the year of the award ceremony.
(all DiCaprio's nominations have been for Best Actor, save for 1994 when he was nominated for Best Supporting Actor – he didn't win that one either)

Now, as you can see, in -- leo dicaprio oscars
Sorry, like all good millennials, I logged into the facebook and was momentarily distracted by rumors of Jonah Hill taking over for Robin Williams in the sequel to Mrs. Doubtfire. I'm pleased to report that they're not true (no disrespect to Mr. Hill, he was excellent in The Wolf Of Wall Street in which he played opposite Leo, and besides that, do we really need more Jonah Hill Shamers???).
As anyone who has read this far knows, the great DiCaprio is nominated for his sixth Oscar (I said it in about the fourth paragraph – just checking if you're still with me), for The Revenant. The 88th Academy Awards will take place this Sunday, but it won't be Leo's name they call.
There has been a conspiracy revolving around DiCaprio since he was first nominated in 1994. Let's break it down by year.
1994: I'm four years old; the Oscars are held on March 21st and I probably didn't watch. Leo, who had received rave reviews for his performance in What's Eating Gilbert Grape?, was the favorite to win Best Supporting Actor at age 19. Marisa Tomei, then just 30, presented the award.
I want you to pause the video at the 0:37 second mark (you don't need to watch past here unless you want to see some very 1994 nerd-chic glasses on Tommy Lee Jones) and examine the actor's faces. We'll start with Fiennes, in the top right corner, who is just thrilled to be there (is my sarcasm reading over the internet? It's not?), because he knows he's not the winner. Pete Postlethwaite is actually asleep, because he doesn't care. John Malkovich knew he wasn't going to win and didn't even bother to show up. Tommy Lee – the winner – has a big "I'm Tommy Lee Jones and I'm about to win an Oscar" grin on his face. Leo is completely stoic.
That's the thing about the 1994 Academy Awards – nobody was watching it on DVR trying to analyze the every move of the actors, and the Academy Awards weren't so much an act. Things just happened in realtime – it's one of the downfalls of modern society, that we live in the age of internet and have so much power to scrutinize and nobody knows how to use it with discretion….
2005. To be fair, there were some great actors nominated for the same award as Leo. Don Cheadle, in Hotel Rwanda (which we watched in a class in my high school called "Justice and Peace" during our unit on genocide), was also nominated. Charlize Theron presented the Award.
Pause the video at 1:00 exactly this time – Depp, Cheadle, Eastwood all have the same straight face because they know they're losers. Jamie Foxx has his Jamie Foxx smug face on, and Leo again is completely stoic.
You can look up the other videos, when he loses to Forest Whitaker in 2007 and McConaughey in 2014. Every time, Leo is completely stoic – he knows he's only a seat filler like Shia LaBeouf at the Grammys.
This Sunday, when they announce that the Best Actor Oscar goes to Michael Fassbender for Steve Jobs, Leo will be completely stoic. He'll smile and clap like he always does. He may take a drag from his vape (and he can, because it's 2016 and he is Leo Di-fucking-Caprio).
Dozens of millenials will write thinkpieces for their blogs the next day – I GOT RAPED BY A BEAR FOR THIS? leo dicaprio oscars
You've all heard the joke – Leo never wins an Oscar, but when they make a biopic about him one day (Hollywood must have really run out of ideas if that's what its coming down to) and the actor who plays him in the biopic wins an Oscar.
It's not a joke – it's really planned – and Leo is in on it. leo dicaprio oscars
THE CONSPIRACY UNMASKED – WHY LEO WILL NEVER WIN AN OSCAR
A Popdust source with known connections to the film industry, who wished to remain anonymous, told us:
"It's a real project – I think at one point he wanted Baz Luhrmann to direct it but Leo wasn't so keen on that after the Alexander the Great project fell through. Anyone with an IMDBPro account can see it. Leo has it listed on his own page as 'Untitled DiCaprio Biopic – Greatest Actor Of All Time.' He wants to live out his life a Hollywood's greatest underdog and when he dies all his money is going to be left to find this project. Scorcese's gonna direct it now…"
I fired up the old IMDBPro account, but found no record of the project my source described. But our source is credible – I mean, he worked with Charlie Sheen in 2011… And Mandy Moore… at some point. The timeline is hazy. His DiCaprio Number, according to the Oracle of Bacon, is three.

I also have a DiCaprio Number of three, according to the Oracle of Bacon.
Reports linking Leo to Rihanna recently came back into the news, and this isn't the first time the two have been linked. I found this handy timeline of the Leo/Rihanna relationship, which goes back to early 2015. Leo and RiRi have denied a relationship (which means they probably aren't having one and you all should mind your own business, because if you had the good fortune of sleeping with either Leo DiCaprio or Rihanna why wouldn't you want everyone to know?) and Leo is still bringing home swimsuit models left and right.
Because Rihanna is in the Illuminati with Beyonce, Jay-Z, and Kanye West (Kim Kardashian isn't allowed to be a member of the Illuminati because her sister Khloe could possibly be near-admitted murderer OJ Simpson's daughter), it's clear that the plot against Leo goes back to the 800s AD when Charlemagne (none other than the immortal Keanu Reeves himself) commissioned the Knights Templar to travel to Russia to destroy sacred relics taken from the tomb of Jesus Christ.
The Knights Templar were stopped in Russia by a group of mysterious shamanic monks who 'like magic did strip them of their armor' and 'laugh at the shriveled-upness of their dangling parts.'
Only one of the Knights Templar returned from that mission to Russia, with a message to Charlemagne, to leave the warrior monks alone – the sacred relics belong to them and no one else.
So Charlemagne implored the magic of the pope who crowned him: Pope Saint Leo III. Pope Leo (wait a minute) set a curse on the monks that no Academy Awards should ever be given to their descendants. DiCaprio has admitted to being "half-Russian," and from the looks of it maybe has some monks as ancestors.
But who was that Pope – Pope Leo III? leo dicaprio oscars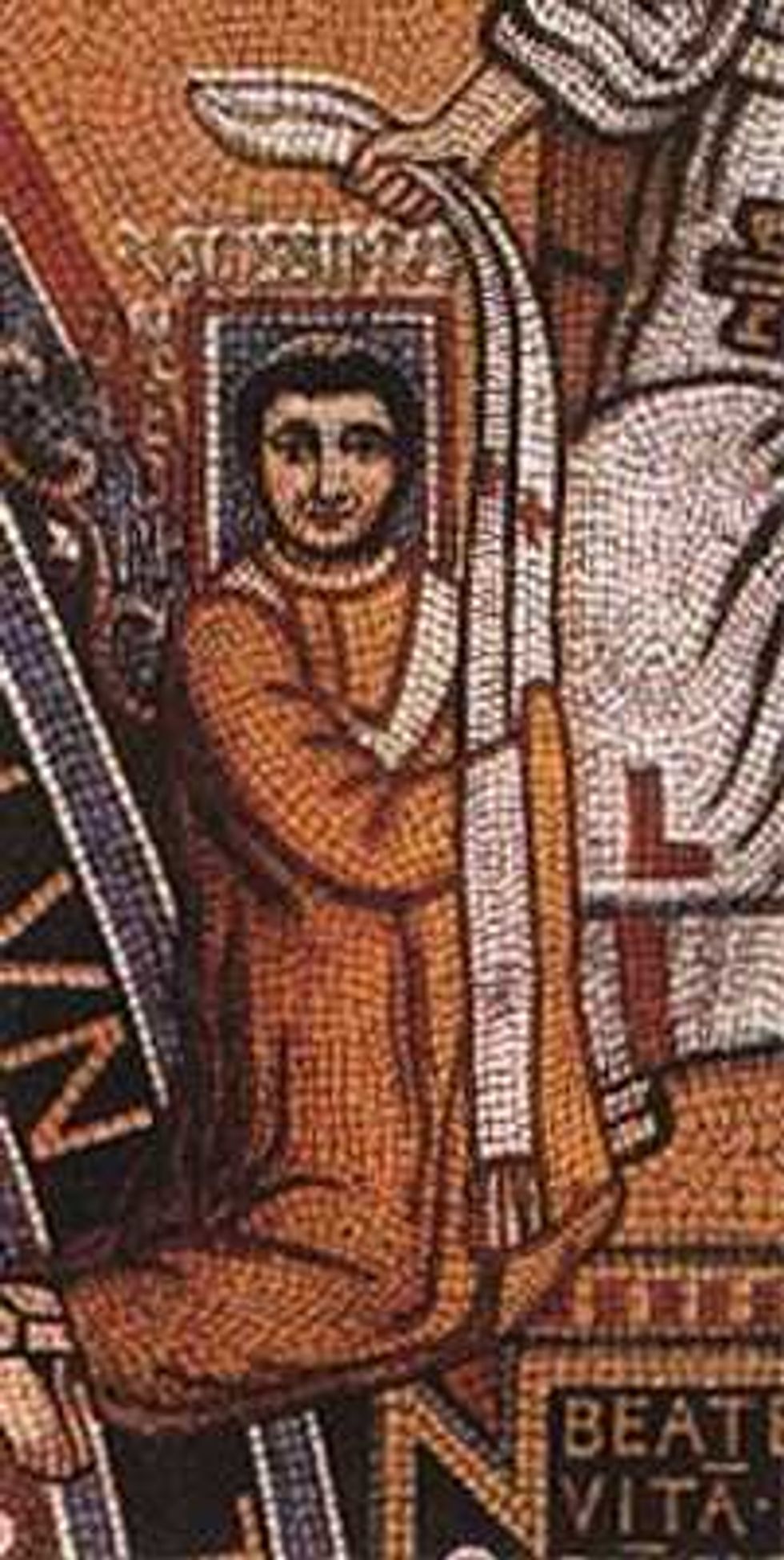 From this tile mosaic of Leo III assembled in 799AD, it's very clear that Pope Saint Leo III had a prominent mole on the right side of his face. And what other Hollywood star has a prominent mole on the right side of his face? leo dicaprio oscars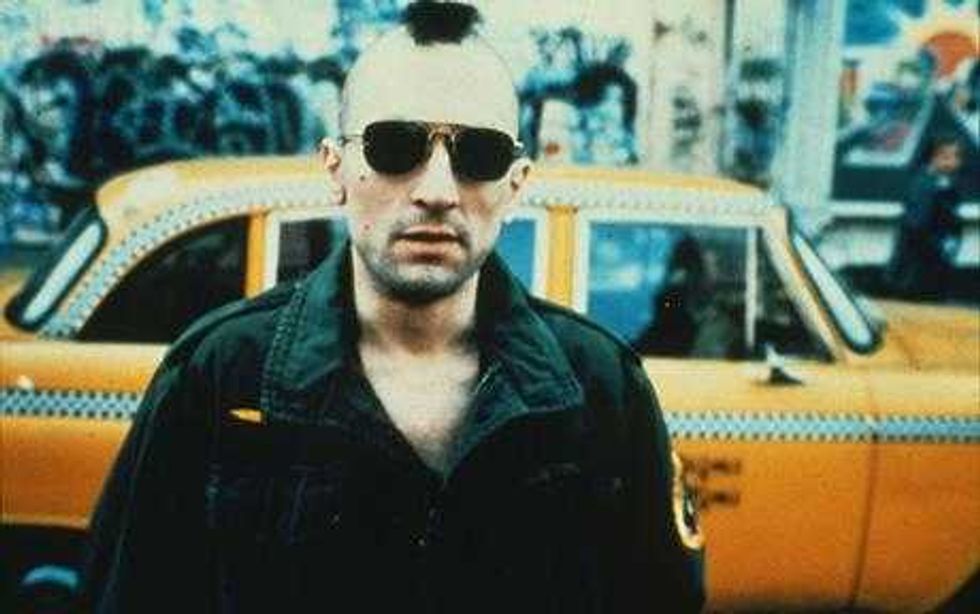 ROBERT DE NIRO. Once Martin Scorcese's golden boy, now left by the wayside to star in movies like Last Vegas, The Intern, and Dirty Grandpa (though to be fair, he does have a sex scene with the fine-ass Aubrey Plaza in that film so that's one more sex scene with Aubrey Plaza than I have on my resume). He would be all too happy to put a curse on Leo, who became Scorcese's new favorite leading man sometime between Casino (1995) and Gangs of New York (2002), knocking De Niro out of the role that he had so comfortably filled for 20-something years as Scorcese's favorite actor.
So the real reason that Leo will never win an Academy Award is because Keanu Reeves had the Robert De Niro put a curse on his ancestors in the 9th century. I guess you really do learn something new every day. You're welcome, America. leo dicaprio oscars
Call me, Aubrey Plaza. leo dicaprio oscars
Related Links
Leonardo Dicaprio Oscars Profile
Leo Dicaprio IMDB Awards Index
Leo Dicaprio Oscars Analysis from New York Post
Leo Dicaprio Oscars Speech Leak
Pros and Cons of Leo Winning An Oscar