Culture News
"The very best tool we have is isolation and confinement. We need to protect ourselves," he emphasized.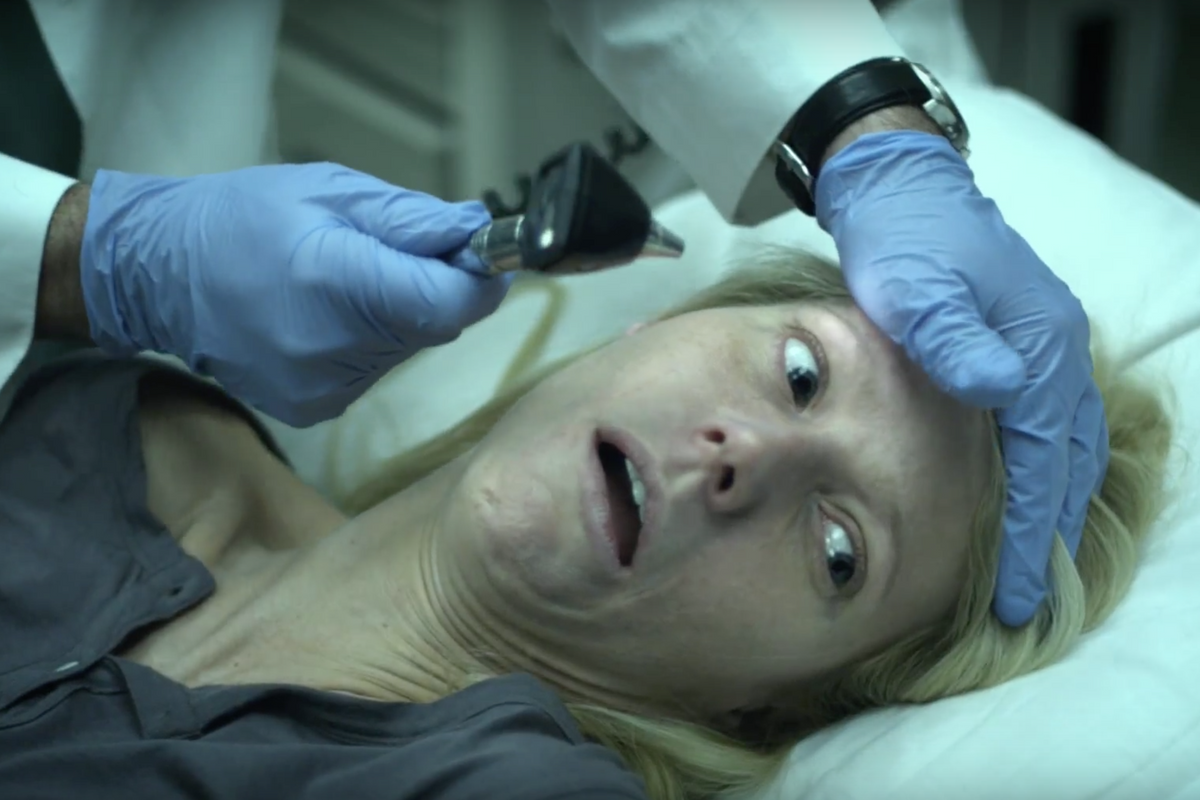 Gizmodo Australia / "Contagion"
No one understands the horror behind Steven Soderbergh's eerily prescient film Contagion better than Dr. W. Ian Lipkin.
Dr. Lipkin was the lead medical advisor for the 2011 film, which tracks the global outbreak and devastation due to a novel virus that mutates from first infecting bats to pigs to humans. The film resonates with loss of life: Empty shelves in the grocery store develop into violent looting; bleary scenes of empty, trash-filled streets turn into scenes of mass graves. But then, through the miraculous work of the CDC and one female doctor's daring risk, a vaccine is developed within a year. Slowly, order returns to the world. Shopping malls resume the march of capitalism. Teens go to prom (sort of).
Amidst all the disturbing coincidences between Contagion and the real-world coronavirus pandemic, there is one that's dangerously missing. Dr. Lipkin, the director of Columbia University's Center for Infection and Immunity, appeared on Lou Dobbs Tonight to announce that he, himself, has contracted the novel coronavirus (COVID-19).
Fighting the Coronavirus: Dr. Ian Lipkin reveals his own personal battle with the coronavirus and says if it can hi… https://t.co/wJMG3WYz5L

— Lou Dobbs (@Lou Dobbs) 1585087695.0
"I have COVID as of yesterday," Dr. W. Ian Lipkin told Fox's David Asman. "And it is miserable, it is miserable." He added, "If it can hit me, it can hit anybody. That's the message I want to convey."

Lipkin urged Americans to continue to practice social distancing in order to curb the spread of the virus. "It's extraordinarily important that we harmonize whatever restrictions we have across the country," Lipkin said. "We have porous borders between states and cities and unless we're consistent, we're not gonna get ahead of this thing…What New York, Chicago and Washington have done has been very, very helpful and I would like to see that implemented broadly across the United States."
"The very best tool we have is isolation and confinement. We need to protect ourselves," he emphasized.
Globally, confirmed cases of COVID-19 have risen above 400,000, causing more than 18,000 deaths. Unless social distancing is practiced on a wider scale, those numbers will continue to escalate.
But one of Contagion's most glaring themes, aside from the ease of infectious transmission, is our human need for social contact. While we have tools to support that need without physical contact, too many people are ignoring the severity of the matter.
Another doctor who consulted on Contagion, Dr. Mark Smolinksi, warns that the message of social distancing is not being received. Smolinksi told ABCNews that he's disturbed by how many people who are still socializing and carrying on with business as usual. "It should look like it did in Contagion," he said, referring to the eerie scenes where "the streets are empty. People are sheltering at home."
When shown videos of young college students celebrating spring break in Florida, he said, "It was disheartening to watch," and I thought, 'Wow. How did the messaging fail to get out there?'"
---
---