MUSIC
The California heart throb is back with more mellow music.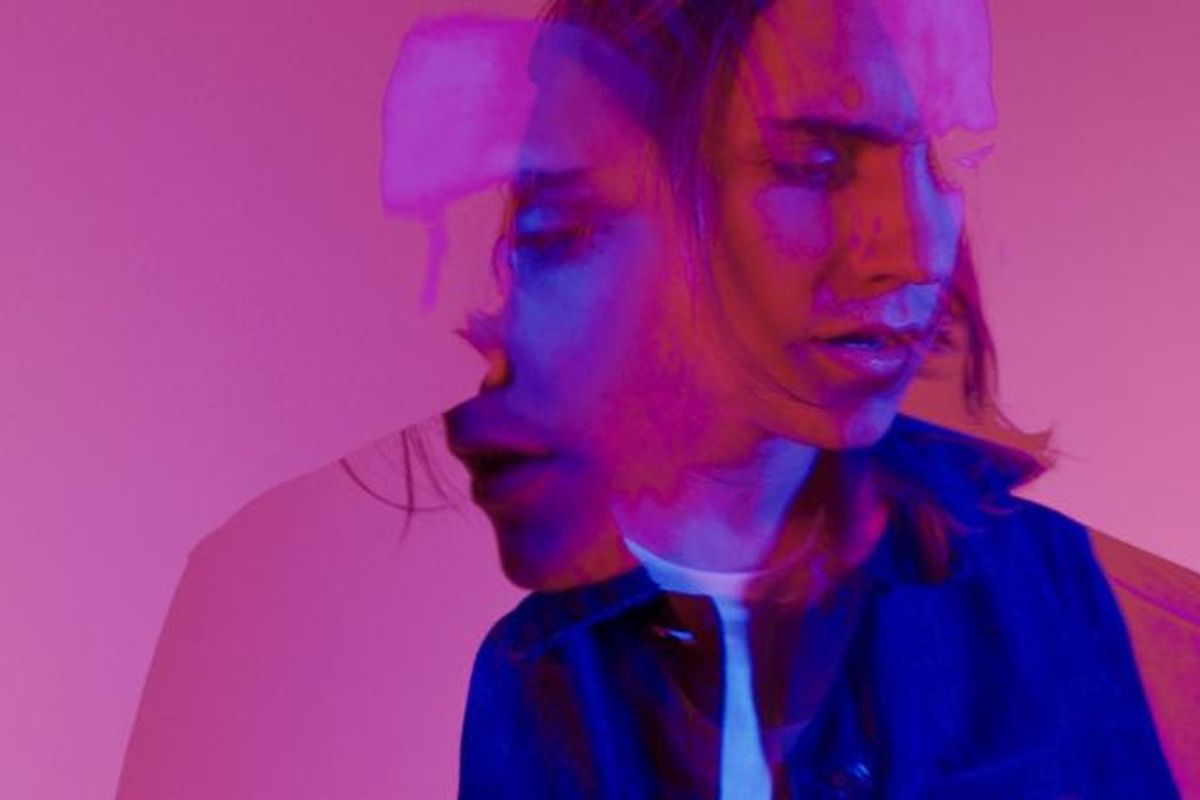 Singer-songwriter Corey Harper is facing the facts and breaking hearts in his vibrant and bittersweet music video for his latest track, "Don't Hate Me."
The visually stimulating clip begins with the California native sitting alone in a red-lit room, realizing that he needs to end his relationship with his girlfriend. Harper expresses that despite the need to call things quits, he cares about her and worries about what the looming separation will do to her.
The Collin Duddy directed video then shifts to purple drenched scenes of Harper and his soon-to-be former flame arguing intensely. During this conversation, the troubadour sings the catchy, yet heart-wrenching lyrics, "We don't need to wait it out. We should probably end it all right now. If we're breaking up, breaking up, just don't hate me. That's the only thing I couldn't live with, baby. If you had enough, had enough, just don't hate me. 'Cause that's the only thing that's ever gonna break me. Just don't hate me,"
The rest of the video continues to follow a conflicted Harper as he struggles to come to grips with the fate of his relationship and the aftermath of the breakup. The colorful visual highlights the song's poignant, vulnerable lyrics, bluesy guitar riff, and Corey's emotional vocals.
"I wanted something simpler this time around, but Collin made something simple look so much better than I could have imagined," says Corey. "We had a lot of fun on the shoot and just laughed our way through the day. I find it hard to take myself seriously at times, but the guys made me get out of my comfort zone and get into it. Also, Collin is so hot right now!"
Corey Harper - Don't Hate Me (Official Video) www.youtube.com
Harper is currently wrapping up a string of West Coast dates opening for Julia Michaels. His next and last show will be on April 20 at the House of Blues in San Diego, CA. Tickets can be purchased here.

---
Alessandra Rincón is a journalist, writer, and photographer from Baton Rouge, Louisiana living in New York City. She loves covering music, art and culture news and you can usually find her at a show or with her nose in a book. In her spare time she is a musician, comic book nerd and wannabe cook.
---
POP⚡DUST | Read More...
The Drug of Escapism: Why Gamers Can't Stop Watching Porn

Music From Mars: An Interview With Jared & the Mill