Burger Records is great. How great is Burger Records, you ask. Vice did a thing on them! Pitchfork called them "the kind of place that tends to thrive in the current economy!" Hip stuff.
Latest on Burger Records (and Modern Sky Entertainment) is Cotillon's The Afternoons, which is out today.
Cotillon is the one-man project of some guy named Jordan Corso. Like the hip record label he managed to get the ear of, he's from San Francesco. He recorded one record with the name with some Ty Segall-aping cover art and, I would assume, music. But things got expensive over there and Ty didn't invite him in his rotating backing band so, off to New York, Corso went. Check out the cover, New York is there.
He has, consequently, called The Afternoons his 'New York record.' What does that even mean, post-1989, the greatest New York record of all time? Well, seminal punk crunch like Television and Lou Reed. Things you would call blistering. Corso's creaking vocal range recalls, vividly, that of John Darnielle's equally creaky storytelling with some New York-ish concerns instead of the backwood betrayals befitting the artsy side of North Carolina. "I Like People" is, vaguely, about Corso's admiration for people who don't like people and how stylish they are. Anyone who's been to a roof party and watched ten people all doing the whole what-am-I-doing-here thing look knows that. Thee Oh Sees for the Brooklyn-set. No John Dwyer-sized gobs of spit or twin drummers mind-fucking you. Just a some playful effects pedals and good-natured rawk-n-rawl.
Get wired:
I had the chance to hurl a few questions at Corso, who informed me that Strokes still sucked and Interpol hasn't made good stuff since "Evil." He also gave me the names of a lot of records he likes. Thank god we have Cotillon to set New York right.
---
Popdust: The Afternoons is your second album on Burger Records. What are some of your favorite or essential Burger releases?
JC:
I'm a big fan of their vision and Sean and Lee as people and there are some really special [and] under-the-radar records that Burger has put out through the years. If I had to narrow it down, here's some:
Age Waves
by
Sam Flax
,
A-OK!
by Cosmonauts, Shine Your Light by Gap Dream, Froth by Bleak, and Soul Power by Curtis Harding.
I read in your profile in NYLON that you're an avid record store aficionado. Since this is your 'New York' record, tell me your favorite spots to hit over here for some vinyl.
I go to Rough Trade.
What are some of your latest finds?
Sure thing. America's Velvet Glory by The Molochs, Ecdysis by Calvin Love, The Mystery Lights and Navy Gangs by S/T, Time to Go Home by Chastity Belt, Abysmal Thoughts by The Drums, and Never Young by Autonomy Deluxe.
Television or the Talking Heads?
Either or with those ones, unbelievable songs...as good as it gets...
The Strokes or Interpol?
I can't stand The Strokes and haven't listened to Interpol since like 2005, maybe. But I was into them back them.
You've also mentioned the influence uppers like Adderall on your San Francisco career. How's that going for you?
I stopped taking drugs like that...Adderall and cocaine makes my mouth too dry now. It's a terrible side effect.
How is today's San Francisco scene different from what's happening in Brooklyn?
There are really just a lot more records coming out of New York than San Fransisco, but there are some really intelligent records that have come out of San Fran recently. The Bilinda Butchers, Jay Som, Never Young, Emotional, No Vacation.
What do you listen to that isn't rock and roll?
A lot of Sublime lately. 40 oz's to Freedom is a crazy record.
---
The Afternoons is out now.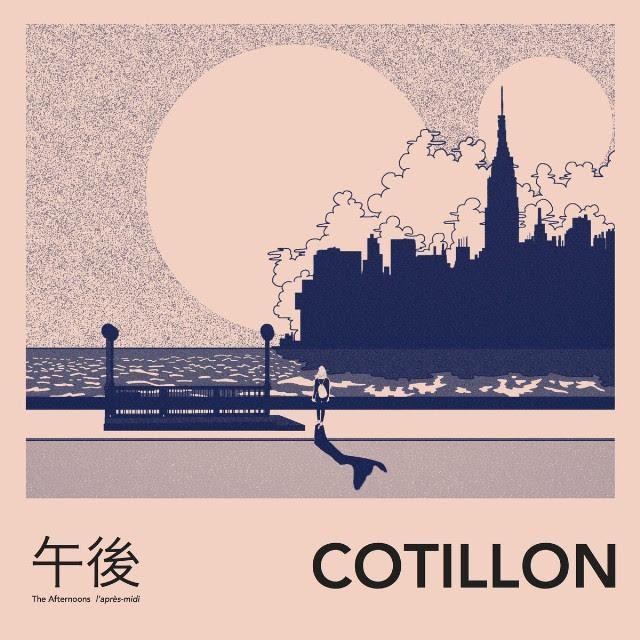 ---
Andrew Karpan fronts a band called the Strokes that is currently on hiatus. He is at work on his latest solo effort, which will consist entirely of well-produced grunts and some fine synth action. Follow him on Twitter.
Want more of that saucy byline? All yours:
Are Sleaford Mods the last punks standing?
The Strokes' Ten Greatest Performances: Ranked
Interview: The Orwells aren't your rock gods.