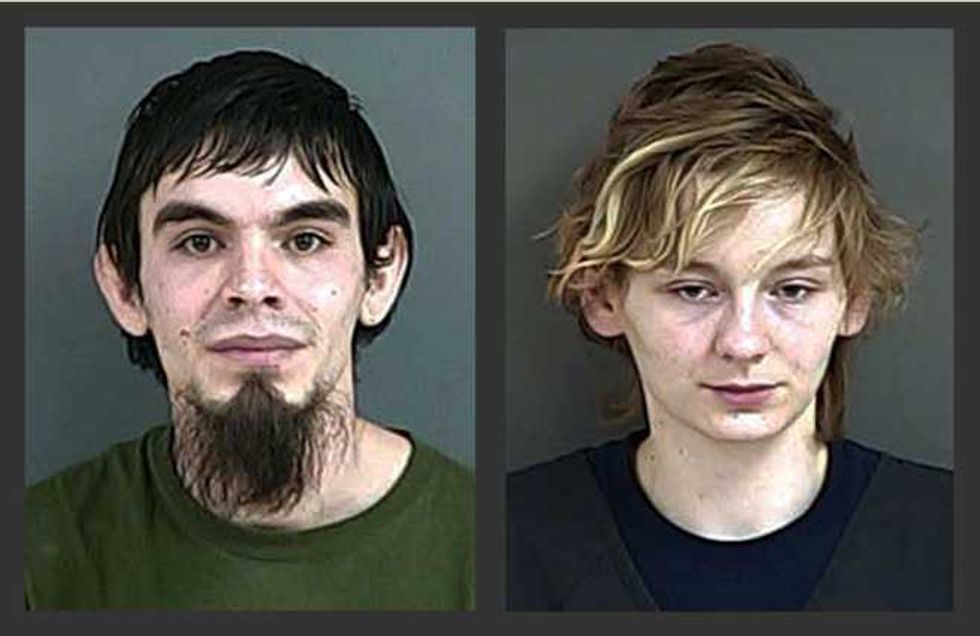 Stephen Williams Jr., 26, and 21 year-old Amanda Hancock of Glendale, Oregon, were arrested earlier this week at their home on charges of murder after their seven-week-old baby boy, Data Hancock, died of starvation.
But Amanda was lactating, so why would her son have died of starvation?
Because she was saving her milk to make "lactation p-rn."
An affidavit filed by deputies says the parents told cops they did p-rnography, which featured Amanda self-lactating while others paid to watch online.
"Stephen and Amanda both admitted there was no prenatal care, and they didn't go to any doctor's appointments," the affidavit reads. It also says that the couple showed indifference to the infant dying.
According to Williams, he never called a doctor because it was "Hancock's responsibility."
On January 22 an ambulance was called after the baby appeared unresponsive, but efforts to revive him failed.
An autopsy revealed that he had died of starvation.
"The charging document says the couple showed extreme indifference to human life in causing Data Toria Hancock's death by failing to provide him adequate food and medical care."
Disturbingly, the couple also has a 2-year-old son together, who has since been placed in child protective services.