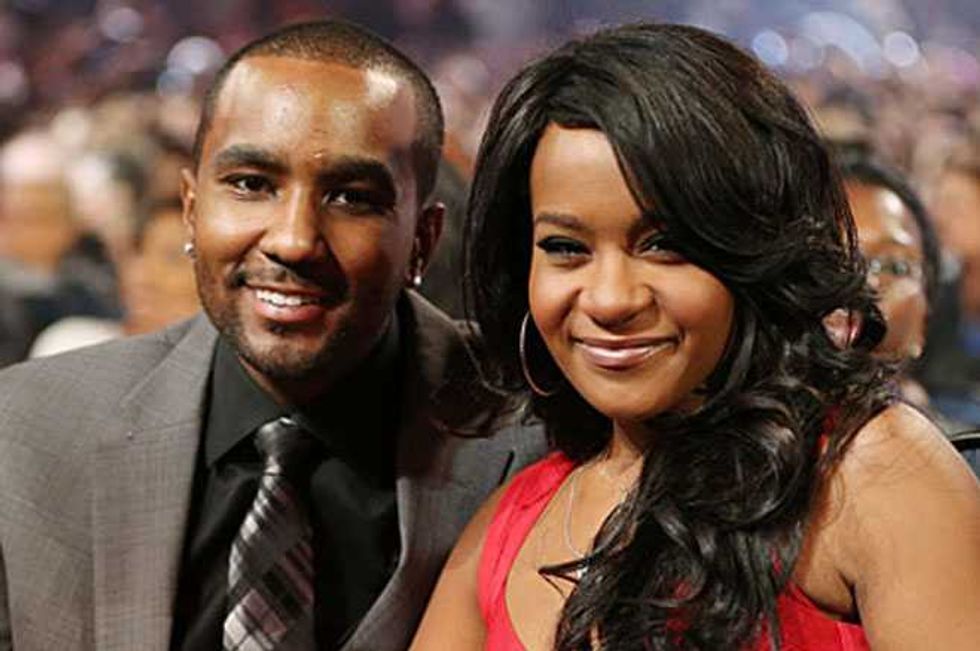 New legal documents shockingly claim that Nick Gordon injected Bobbi Kristina Brown with a "toxic" concoction which led to her death.
As previously reported by Popdust, Bobbi Kristina's conservator Bedelia Hargrove filed papers, suing Gordon for wrongful death.  The $10 million suit alleges that Gordon had given 22 year old Brown the toxic cocktail after beating her.  He is then alleged to have placed her face down in the bathtub at her Atlanta home where she was discovered.
Nick Gordon Denies Causing Bobbi Kristina Brown's Death, Claims He Gave Her CPR
The new legal documents that have been filed get even more specific, claiming that super douche Gordon actually injected poor Bobbi Kristina with the toxic mixture—it is unclear what the mixture was actually made up of.
Hargrove is currently battling with Gordon's legal team, who have requested that the court block the discovery process, the gathering of evidence in the case.  They have also insinuated that there is a 'publicity campaign' against Gordon which is pretty incredible given Gordon appeared willingly on Dr Phil and has been paid (allegedly $40,000) to be photographed at Bobbi Kristina's grave.  Both of those acts alone created enough negative publicity for Gordon to be going on with.  The team's belief is that the procedure of the civil case could force Gordon to answer questions that could be used against him if criminal charges are filed in future so they want it halted for the time being.
Nick Gordon Checks Into Rehab After Threatening Suicide on Dr. Phil
A grand jury is currently being put together in Georgia to decide whether or not to pursue the criminal case against him.  Pending this decision the DA has said that the cause of death following the autopsy has been sealed and is not available to either side.
Gordon's team have previously branded the lawsuit "slanderous", but as we know words are cheap, if he thinks it's slanderous... go ahead and sue.
Bobbi Kristina, daughter of the late Whitney Houston was placed in a medically induced coma after being found unconscious on January 31.  She died on July 26 at the Peachtree Christian Hospice, Duluth.  Gordon has been living with his mother in Florida and has been keeping a low profile pending the investigations (well other than visiting her grave for the cameras that is).
Disgusting Drama At Bobbi Kristina's Funeral
As if the poor girls life wasn't tragic enough, the infighting and publicity seeking stunts pulled by both sides or her family have been downright disgraceful.  Her funeral descended into a disrespectful circus and these latest revelations give yet another sad insight to this poor girl's short life.