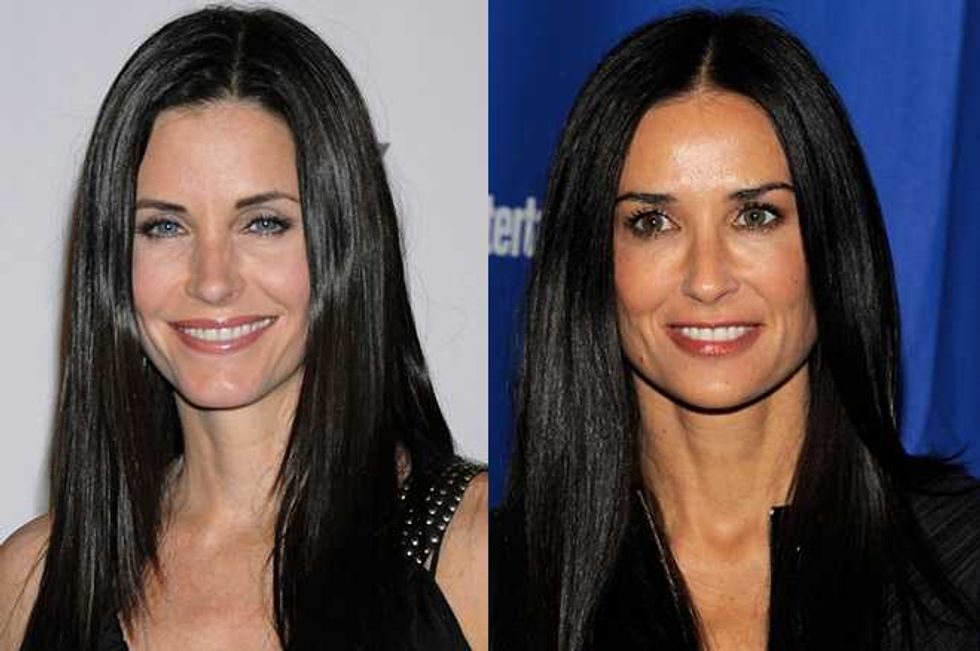 Remember when Courteney Cox and Demi Moore were two different people? Those days are long gone.
Once upon a time, they were two separate and quite distinct actresses. One starred in a popular sitcom, the other married Bruce Willis. You didn't need a DNA test to tell them apart.
See? No problem.
But time passes and faces start to sag. It's just part of life.
You can look like you, only saggier, or you can plump everything up, Botox those expression lines, and add extensions to your Brazilian-straightened hair.
Voila!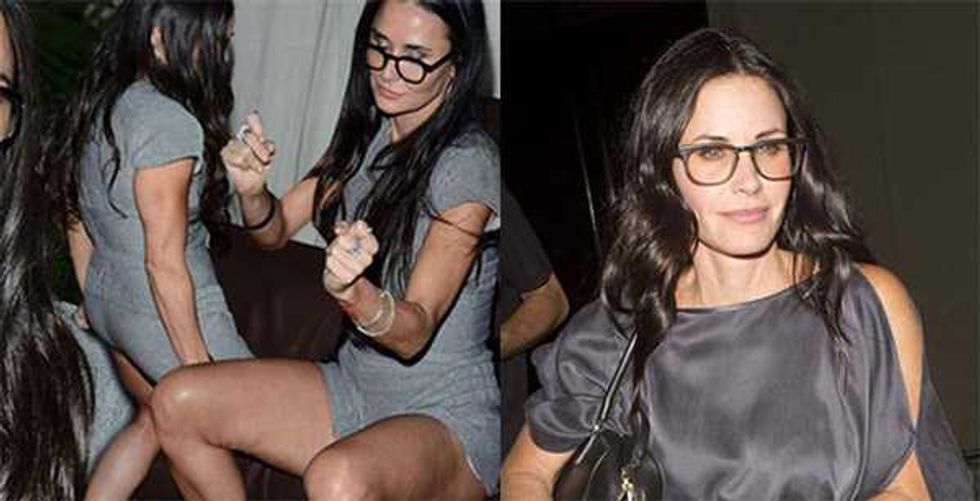 Your face is now frozen in time and no one is sure who you are, but you'll look thirtysomething forever and ever!
Friends No More! Johnny McDaid And Courteney Cox Call Engagement Off