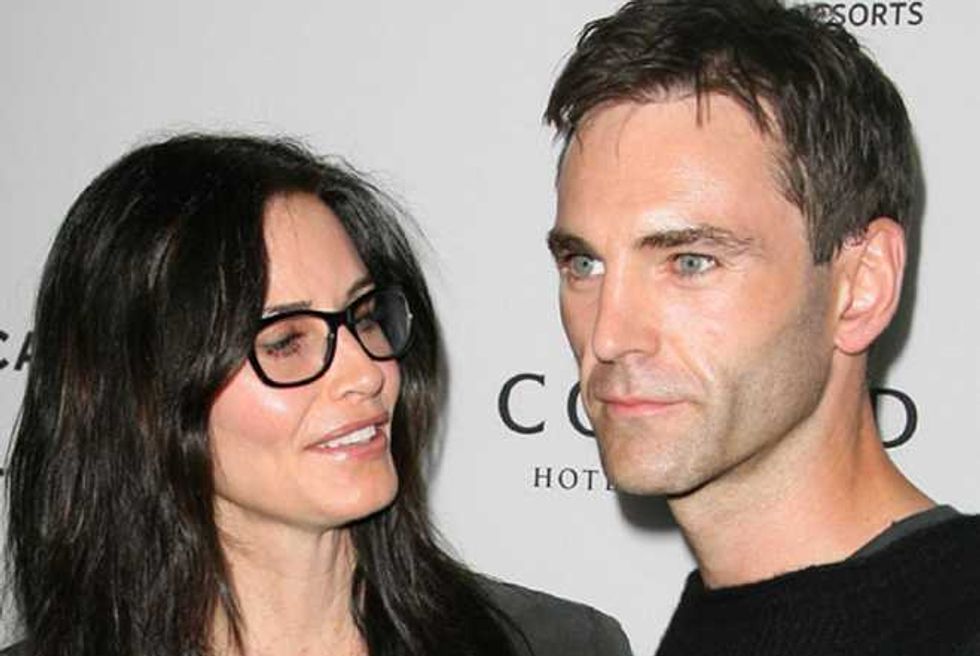 courteney cox johnny mcdaid why split
Settle down folks, it wasn't cheating, back stabbing, or an illicit affair that destroyed  Courteney Cox and Johnny McDaid's engagement….it was just geography!
According to TMZ, the former Friends star, 51, simply could not bear the thought of leaving the Land of La for the United Kingdom, from whence her true love, er, ex-true love, hails, and ultimately returned.
Courteney Cox And Demi Moore Are Now Interchangeable!
This proved to be a deal breaker because the 39-year-old Snow Patrol musician planned on bringing his Mrs. back to the United Kingdom and settling down for good.
But it's not just the shopping on Rodeo Drive and the organic spray tans keeping Cox in Cali—She also has her 11-year-old daughter Coco, to think of, as her dad, David Arquette, is based in the Land of La as well.
Ed Sheeran Spills the Beans On Courteney Cox and Jennifer Aniston!
Even when they were on the same soil, however, Courteney and Johnny just couldn't seem to make it work.
See, Cox, who was introduced to McDaid by their mutual friend Ed Sheeran back in 2013, is a bonafide social butterfly. She likes to booze it up and hit the A-list party circuit, while a more brooding and withdrawn McDaid likes to sit home and watch Netflix (Johnny, call me).
So when relationship counseling proved fruitless, the union that would be Cox/McDaid shut down for good. Or at least, for now.
Courteney Cox Has Been Trying To Get The "Friends" Together For Ten Years
But what about reports that Cox hired a private investigator to spy on McDaid ? That she was sure he was womanizing? Stepping out with Jasmine Waltz, perhaps?
Simply not true, according to sources close to the couple.
The break-up was highly civilized, no name calling, no back stabbing, no double dipping. Things ended so smoothly, in fact, they're even on speaking terms again and exchanging text messages.
So, is a reconciliation in the cards? Not likely… at least for now….They haven't seen each other since they called off their 18-month engagement and Johnny is now back in the UK.