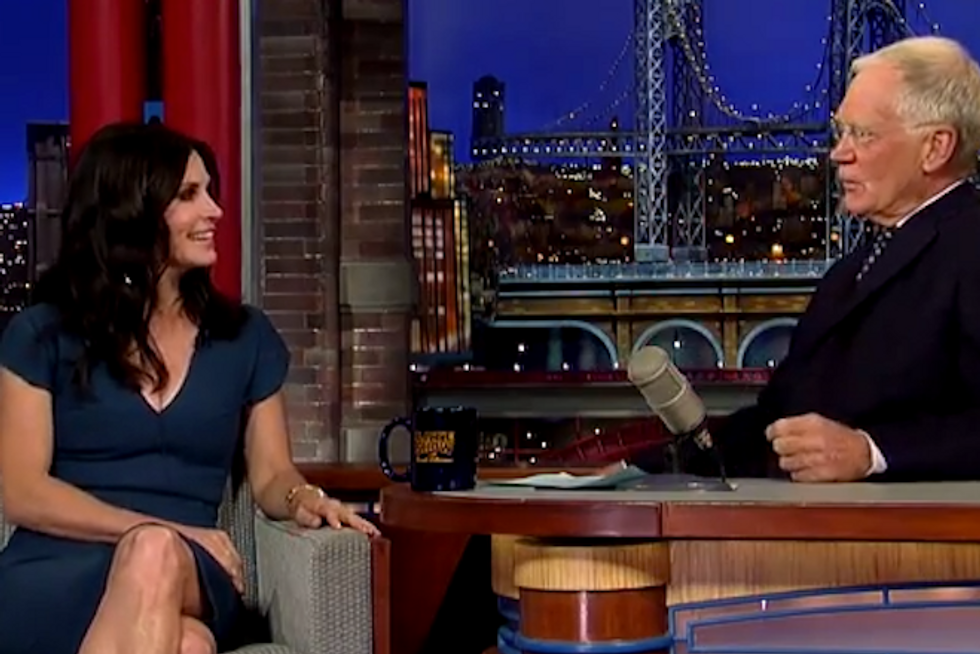 Well here's some news that definitely won't make you clap clap clap clap...
Courteney "Monica" Cox visited by the Late Show with David Letterman and unfortunately gave us the Ugly Naked Truth on the possibility of a Friends reunion. Four words: "It's not gonna happen."
The Cougar Town star has apparently tried to arrange a Friends dinner for ten years, and not once have all six attended.
Letterman also addressed that Friends movie rumor, to which Cox replied, "We did the whole show on a sound stage in Monica's apartment, so what are we gonna do?"
Dave had a suggestion: "Somebody should write it up in novel form, sell the movie rights to the novel, then make it into a film."
If you still believe there's a shot of this, could you...be any more delusional?