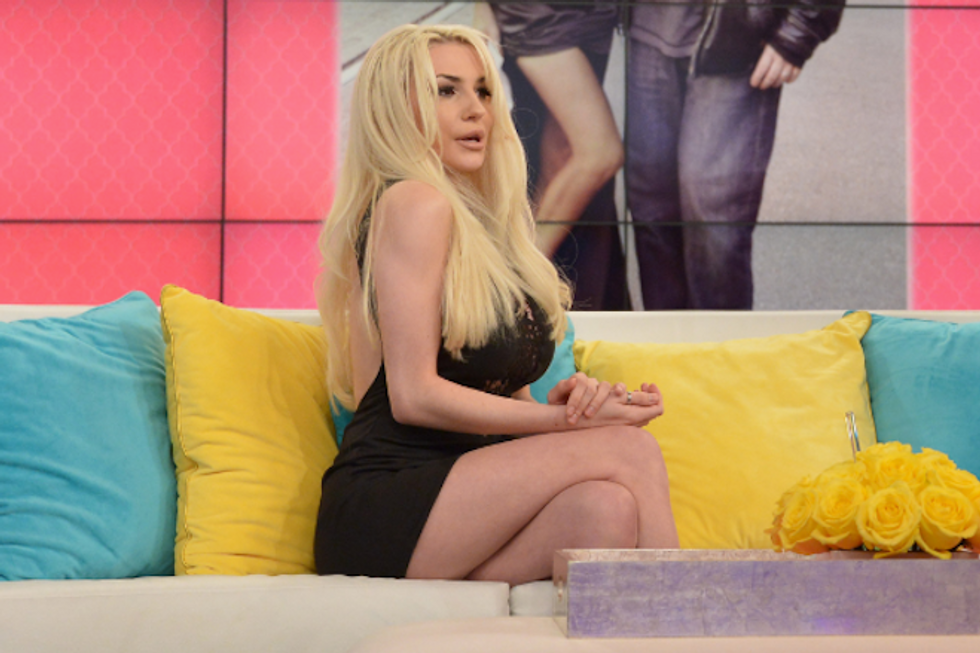 In her 19 years on this earth, Courtney Stodden has changed the world.
Aside from marrying a dude in his fifties, splitting with said dude, and educating dogs on the dangers of bitches, Courtney Stodden has now given women the courage to take a makeup-free selfie.
Uh, her eyes are up there, people.