courtney stodden no makeup
It's like night and day!
There's the fully made-up, super tan, tousled back-combed hair extensions, maximum sexpot Courtney Stodden.
And then, there's the bare-faced, scaled right down, Courtney Stodden.
Natural beauty
courtney stodden no makeup
The latter posted a totally make-up free selfie on Instagram Wednesday, and it shows she really is a genuine, natural beauty.
Gone was the usual Marilyn Monroe-esque Stodden, sexing it up for the cameras.
And in place, was a smiling, glowing, clear-skinned natural-looking 21-year-old.
Although, there was still no missing the infamous va-va-voom Stodden cleavage which was on full display.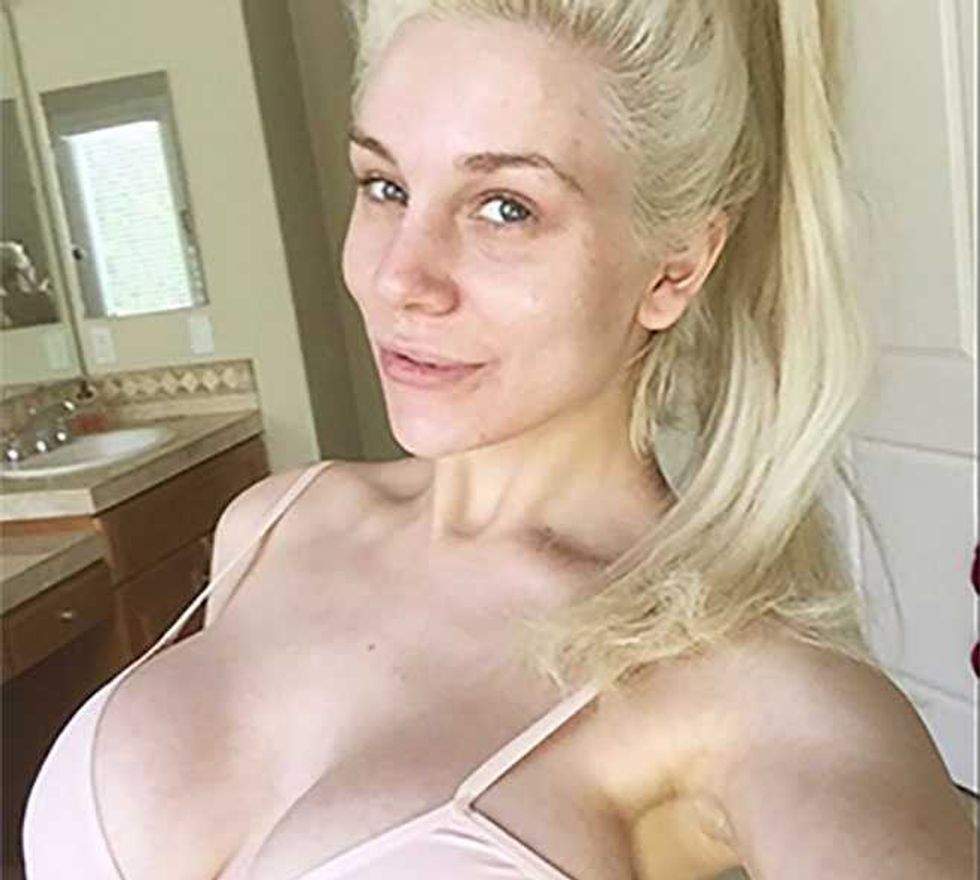 Bare faced beauty Stodden
Many other stars profess to posting "make-up free" photos—which show only too clearly the signs of foundation, contouring, brow penciling, mascara and nude lipstick or gloss.
Dares to bare
courtney stodden no makeup
But, love her or hate her, one thing you've got to give Courtney props for is that she really has no issues when it comes to baring all.
We're talking facially here folks—get your minds out of the gutter!
Court-Court posted video of her au naturel look, in addition to the photo, which she captioned, "Instagram Diaries #NOMAKEUP #NOFILTER literally feel my best with a naked face."
Just days previously, the former "Teen Bride" posted another selfie, wearing the same top, but fully made-up.
Bare-faced to Bardot
courtney stodden no makeup
Reclining backwards and looking sideways into the camera, Courtney channeled Brigitte Bardot.
Sexy, yet understated, with black winged eye liner, thick long lashes, glossy nude lipstick and perfectly styled blonde locks.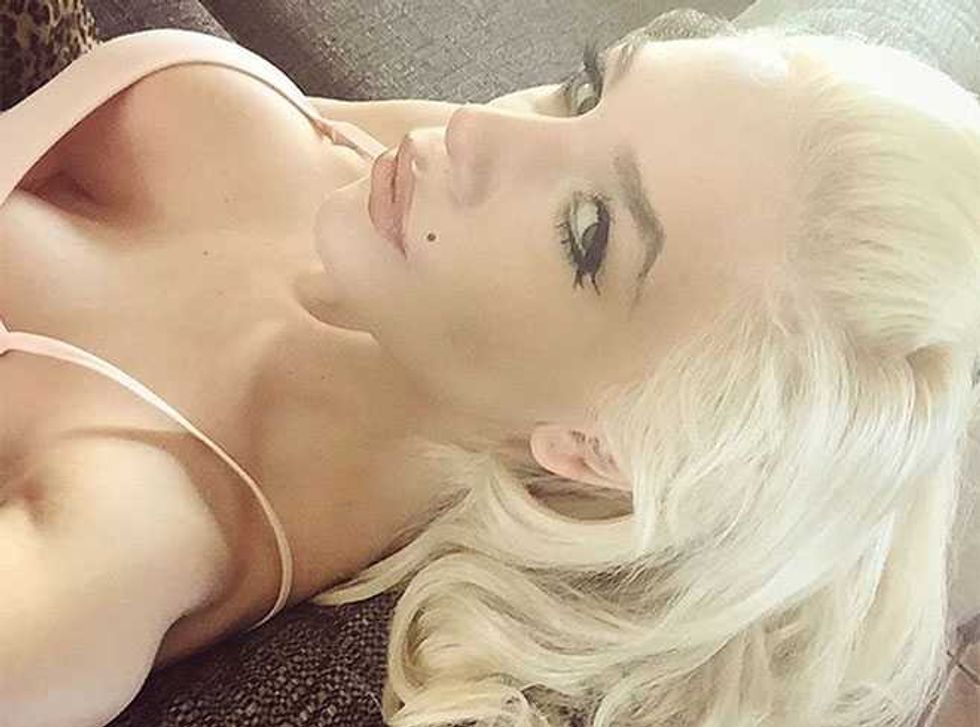 Blonde bombshell Stodden
She captioned the pic, "Blonde Bombshell hair by Anush Hair Design"
Which Courtney Stodden you prefer? Sex pot pouter or bare-faced beauty?
Cast your vote in the poll below!
For more entertainment, music and pop culture updates and news, follow Max Page on Twitter