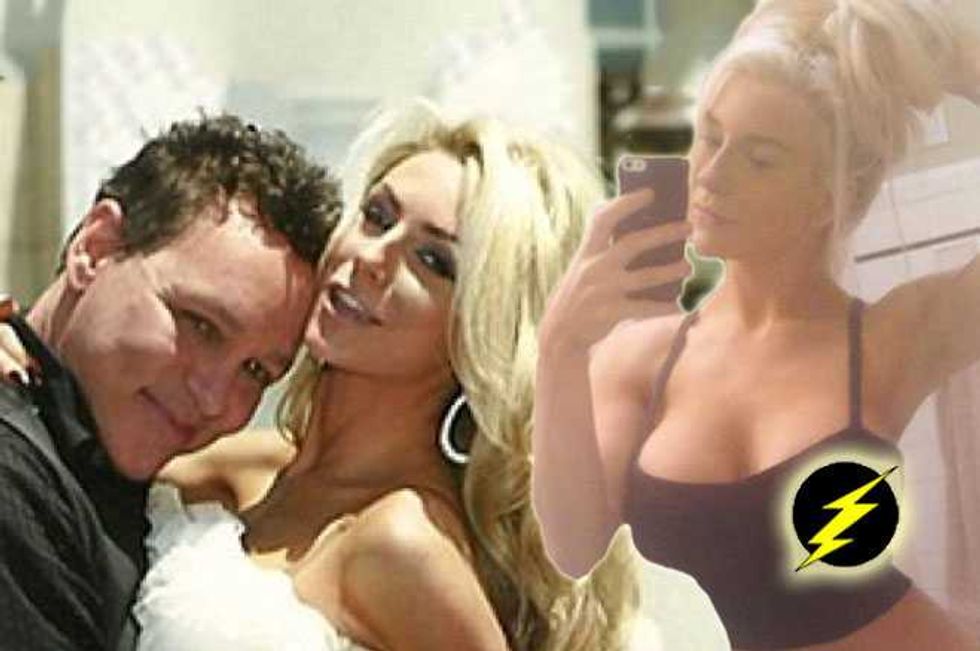 Courtney Stodden is so damn... innovative!
Case in point—look what she did with some spare black dental floss that just happened to be laying around!
In a move fit for a mash-up episode of Project Runway meets Survivor, the former aspiring singer-turned-teen-bride fashioned a pair of super-stylish, make-shift bikini bottoms for herself!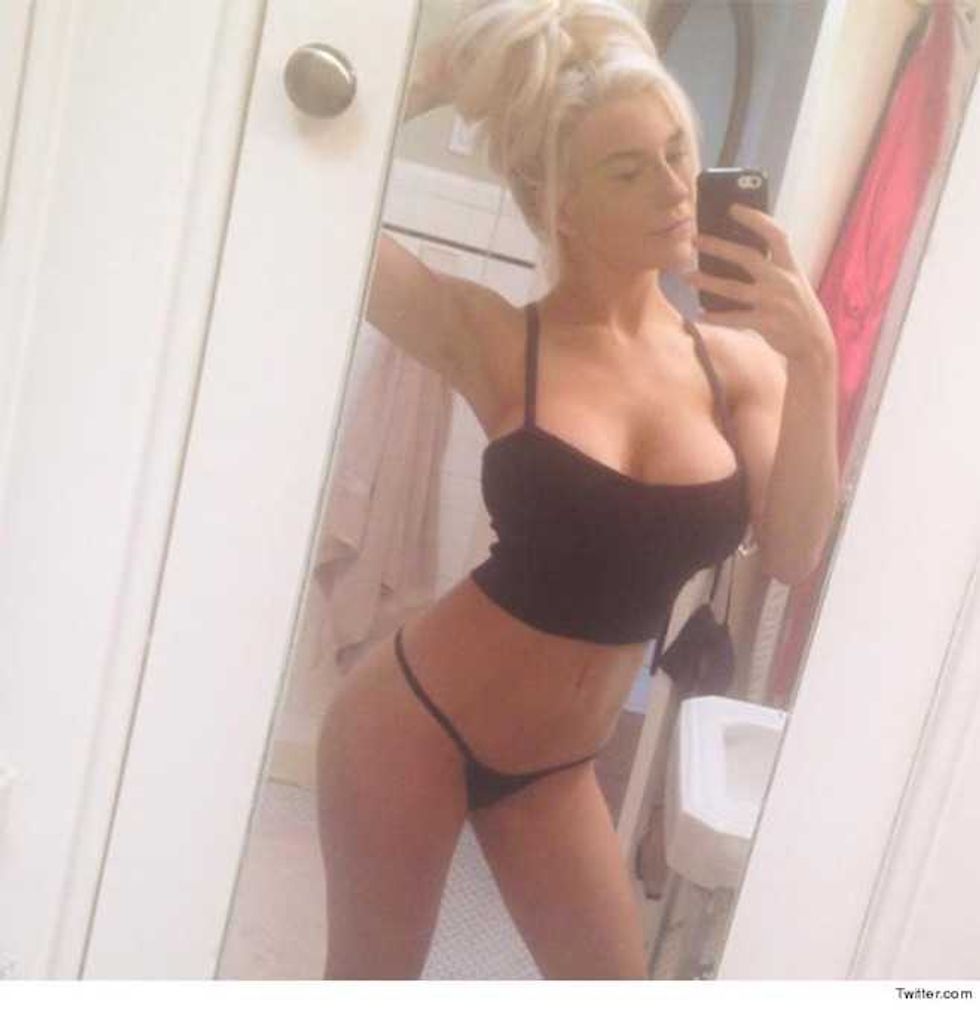 Genius!
Thrilled with the results, the 20-year-old posted the pic on Twitter, so all the world could marvel at her ingenuity.
And when I say "ingenuity," I mean laser hair removal.
In case you are blissfully unaware—as Popdust previously reported, Courtney busted onto the scene in 2011 as a child bride who, at 16, married then 51-year-old Green Mile star Doug Hutchinson.
While controversy continues to rage over Stodden's true age, any possible controversy surrounding her true gender can now be very firmly laid to rest.