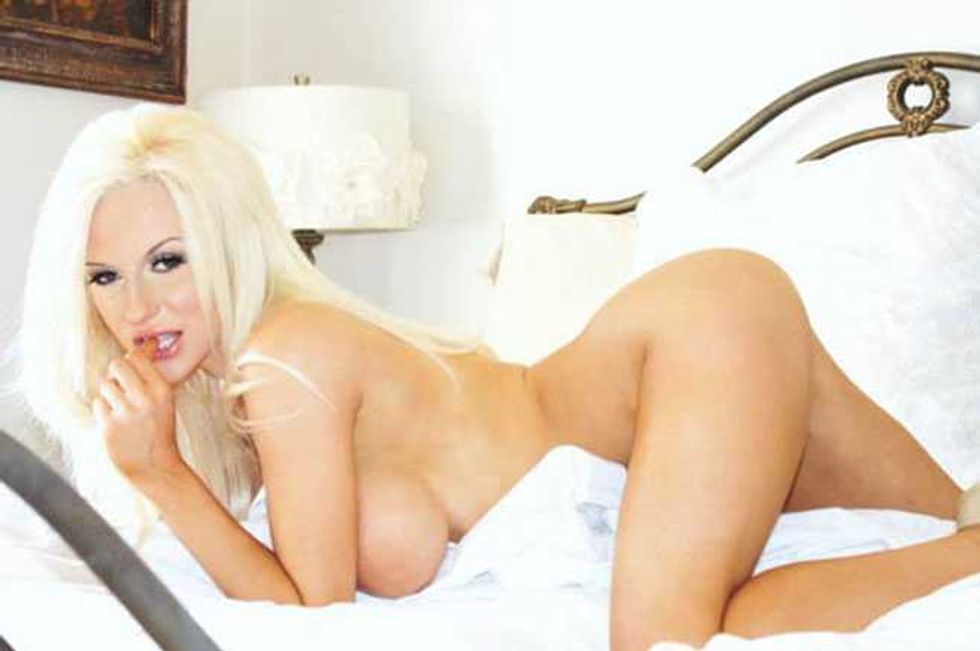 In news that is of NO surprise to anyone, it's been revealed that teen bride Courtney Stodden has finally recorded a sex tape!
And it's for sale to the highest bidder!
TMZ reports that 20-year-old Courtney recently shot her first (but surely not her last) porn movie and it is currently being shopped around town in the hope of getting the big bucks.
Adult entertainment industry big wig, Steven Hirsch, reveals that he's seen the video, it's a solo endeavor, and that, "it looks amazing, this is the most unique footage I've ever seen.".
He didn't reveal whether his company, Vivid Entertainment, who put out the sex tape that launched Kim Kardashian, have bid on the tape.
This is the moment Courtney has been building up to since she literally burst into our conscience at the tender and (not so) innocent age of 16.
As Popdust previously reported, Stodden married 51-year-old Green Mile star, Doug Hutchison in 2011—the couple subsequently split after a couple of years together. She underwent a boob job in 2013 and her and Doug reunited in 2014 (not sure if those two things are related).
He must be one proud hubby!