The Aussie band dabbled in the worlds of indie and electronic music on their debut record, giving listeners a lot to listen to. Somehow, they've also managed to make it work to form a cohesive, related body of music without it becoming boring. It's a true feat for a first album, but it's earned it after the amount of time the guys put into its production.
The guys spoke with Popdust via email about the lengthy recording process for the album, what they love about the music scene, and what they've learned on tour so far.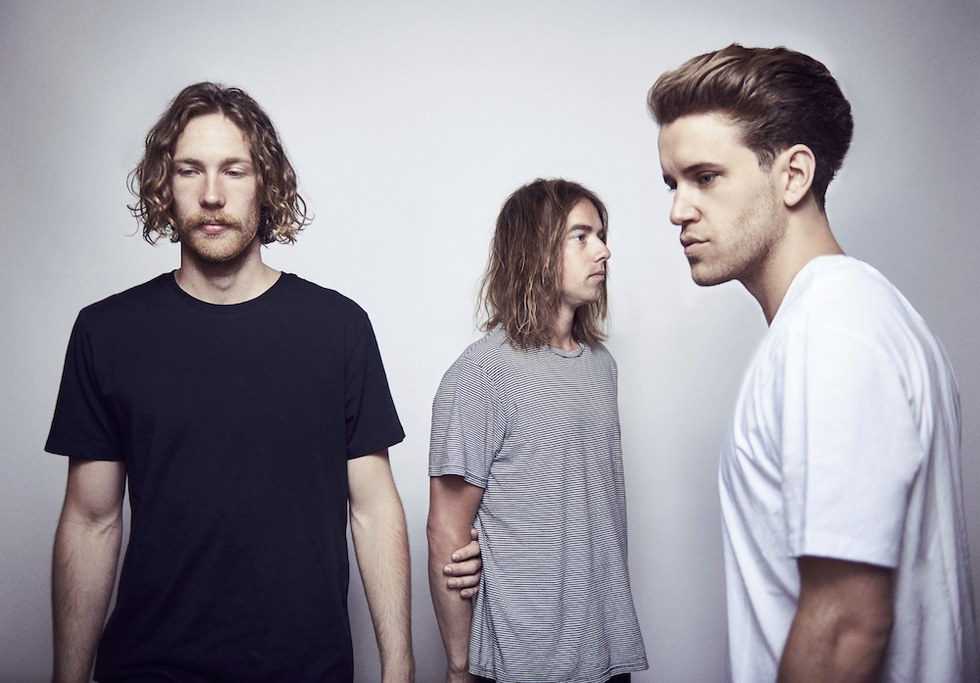 ---
How did you guys meet and form as a group?
We grew up in the same neighborhood in the south-west and DJ'd and played in bands around town, so we kind of just met each other through gigs and friends.
It's been an eighteen month recording process for your debut album, Vera. What was it like? Did it feel like a long time to you guys?
We spent the first couple of months down south in Western Australia at Leon [De Baughn]'s family's place on the coast and just did as much writing as possible and got the majority of the demos done. After that we just spent time between Perth and Sydney in a few different studios doing the tracking and finishing off the tracks one by one. It was a pretty long process and I guess it was hard knowing what to expect, it being our first full length.
What are some of your favorite tracks from the album? Have those changed over time?
I definitely have a few favorites, "Flow" being one of them, but they do change over time. It's been nice having the record finished now for a little while and being able to see how the tracks relate in different situations and hearing other people's take on them.
The album is quite diverse. The title track on the album is all instrumental, while other songs involve lots of lyrics and have a more indie feel to them. How do you maintain and consider this balance?

We started demoing tracks for the album without any real specific sound in mind so there is a lot of diversity. I think it's very easy to sound repetitive when you sit and write 10 or 12 tracks together so we just approached it with an anything-goes kind of attitude. At the end of the day we're still using the same equipment and techniques so it's still going to have our flavor on it.
You've been touring with the album. How do the songs feel live compared to when you were writing and recording them?
They feel good, but it's always interesting to see how they translate live. Tracks you thought would be big live sometimes need more work than you thought and other songs really shine in a live setting. You always kind of picture the tracks live when you write them, but it's always hard to pick.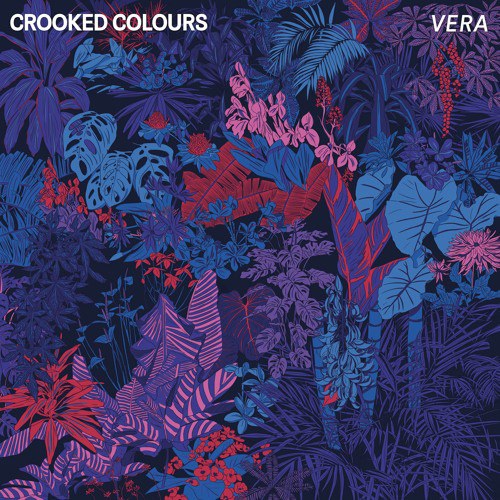 You're all Australian. How would you say the Aussie music scene relates to the one in the states?

The Aussie scene is incredible. Obviously the States is this gigantic beast, but in comparison the industry and the scene here is crazy good.
Now that you've released the album, what's next on your agenda?
Touring, touring, touring and then album two.
---
Vera is out now via Sweat It Out on Soundcloud and Spotify.
---
Rachel A.G. Gilman is a writer, a radio producer, and probably the girl wearing the Kinks shirt. Follow her on Twitter.