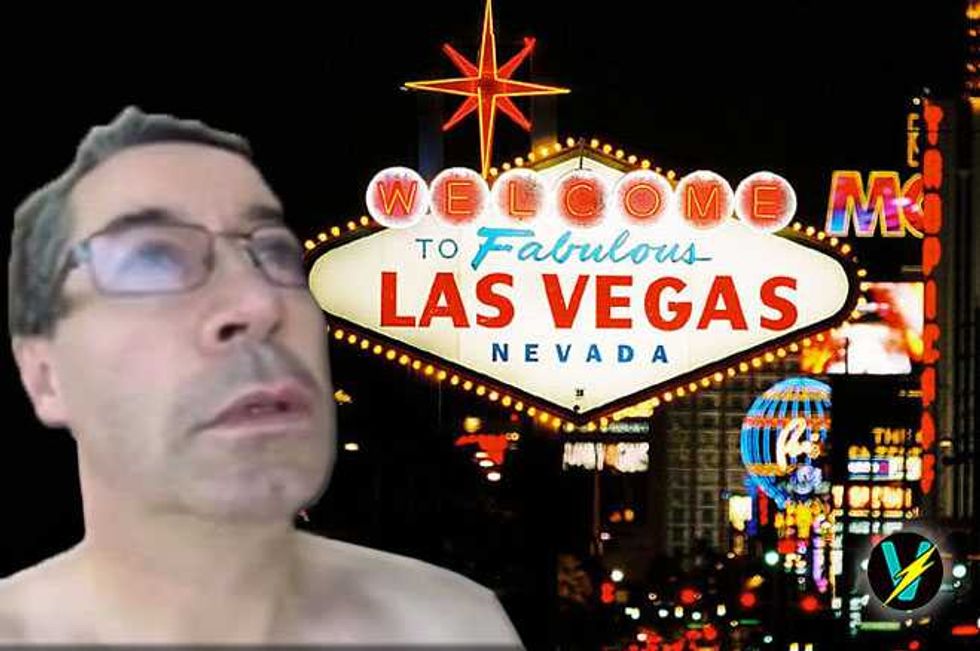 Will Smith said it best when he said "Take it from me: parents just don't understand."
Take Joseph Griffin, for example. He's a man who's willing to keep up with the times and embrace technology—like CD players, the World Wide Web, and even camera phones.
So he borrowed a GoPro camera from his son Evan in the hopes of capturing every riveting moment and screening it for all his mates at the pub back home.
More People Have Died Taking Selfies Than In Shark Attacks This Year
The problem is, the exact nature of the mechanism was lost on poor Joe, and so when he attempted to film his trip of a lifetime to Las Vegas, he failed to realize that the video camera, conveniently placed on a selfie stick, was facing the wrong way for the entire trip. The result: A hilarious live action headshot set to the mundane musings of an Irish dad.
It kicks off with Joe trying to show off the view from his hotel room, but instead giving us a tour of his unshaven face, and his equally clueless wife who searches for her knickers in the background. The interior of all the famous hotels and a trip on the monorail were sort of vaguely seen framing Joe's bespectacled Dad face.
Dude Accidentally Sexts Naked Selfies To HR Manager Who Just Offered Him A Job
When he got home from his trip, he stood back to proudly showcase his cinematography, the sheer brilliance was not lost on his far more tech-savvy son who immediately uploaded the masterpiece to YouTube.  The blooper has racked up well over 8 million views in just a few days time and has been shared thousands of times.
Complete with lame Dad jokes, Dad complaints, and that signature look of bemused confusion that only a Dad can execute, this will be the best 4 minutes and 18 seconds of the next hour of your life.
This Girl Is Pretty Much The Master Of Goofy Backseat Selfies
The important thing is that Joe G seemed like he was having a fantastic time in the City of Sin and inadvertently upheld the notion that what happens in Vegas, kinda stays in Vegas.
Dad Accidentally Films Vacation In Selfie Mode
Dad Accidentally Films Vacation In Selfie Mode