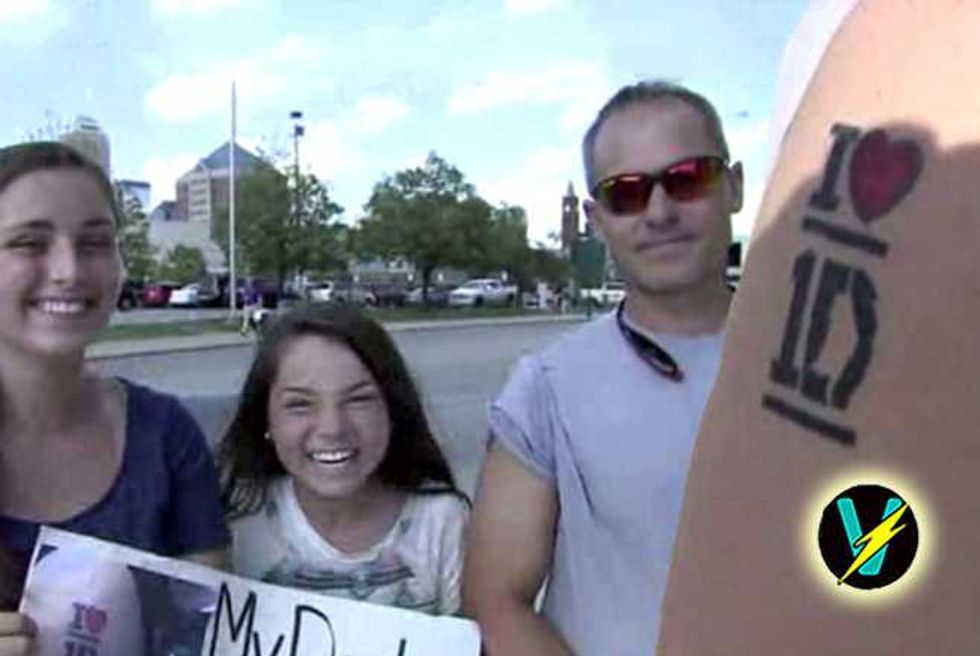 Bless….just…bless….
A Tennessee dad found out the hard (and painful) way that it's always a good idea to know the rules before entering a contest.
Roger Fraser really, really wanted to take his two daughters to the One Direction concert in Circle City, Indianapolis, on Friday night, but didn't have enough cash to pay for the tickets—so, instead he thought he'd try his luck at entering a competition on a local radio station.
The 23 Creepiest Fan Drawings Of One Direction's Harry Styles
In his bid to win the prime tickets, Fraser went and got himself a huge, permanent, I ❤️ 1D tattoo on his upper right arm.
Then, discovered he wasn't eligible to enter the contest, as he's not an Indianapolis resident.
Hahahahaha.
Glamberts Vs Directioners—Who Would Win Best Fans Title?
Fraser spoke to local news station Fox 59 about his epic fail:
My great idea was to get a 1D tattoo and later on, we're talking and I mentioned to [one of my daughter's] 'I hope this isn't one of those contests where you have to be a resident of the state to win the contest.' She pulls the rules up and sure enough, you have to be a permanent resident of Indiana and we live in Nashville, Tennessee.
Watch Harry Styles Take A Truly Epic Tumble On Stage
Luckily, he saw the funny side:
I'm keeping it forever. It's a good memory for me and my daughters. I did it for them. It's going to stay with me forever.
It all ended on a happy note though, as the three managed to get tickets from someone in town after Fraser's daughters tweeted about their plight.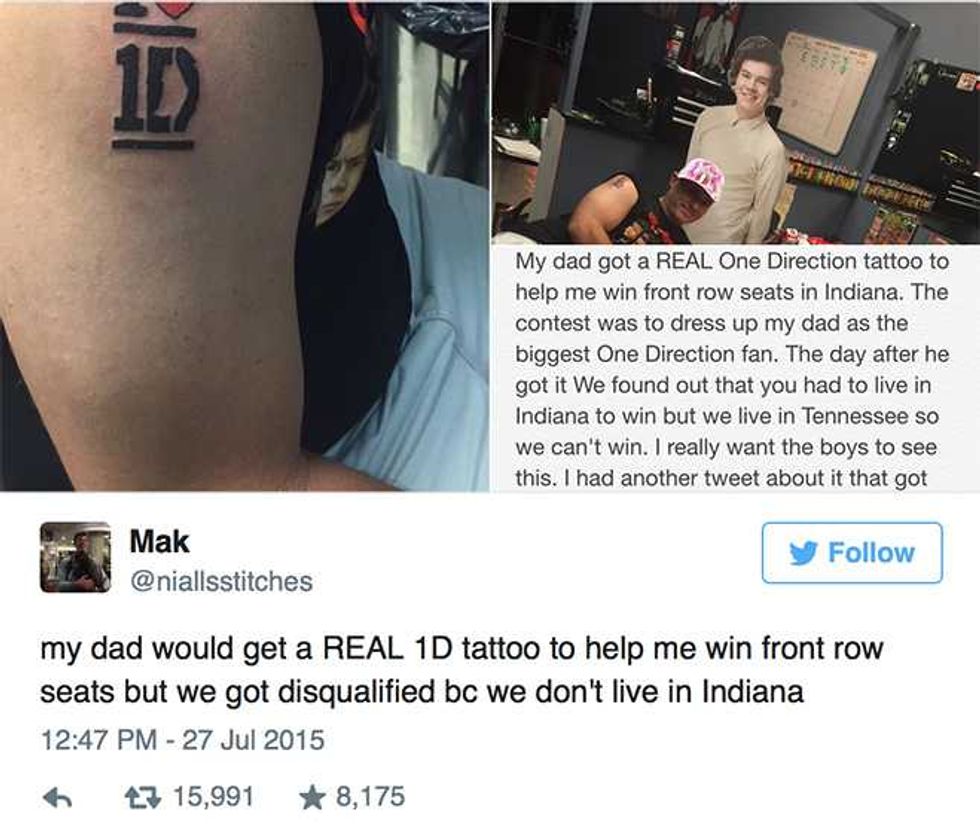 He may not win too many IQ tests, but dude's gotta win dad of the year, surely?!!