MUSIC
His new single, "I Know," premieres exclusively on Popdust.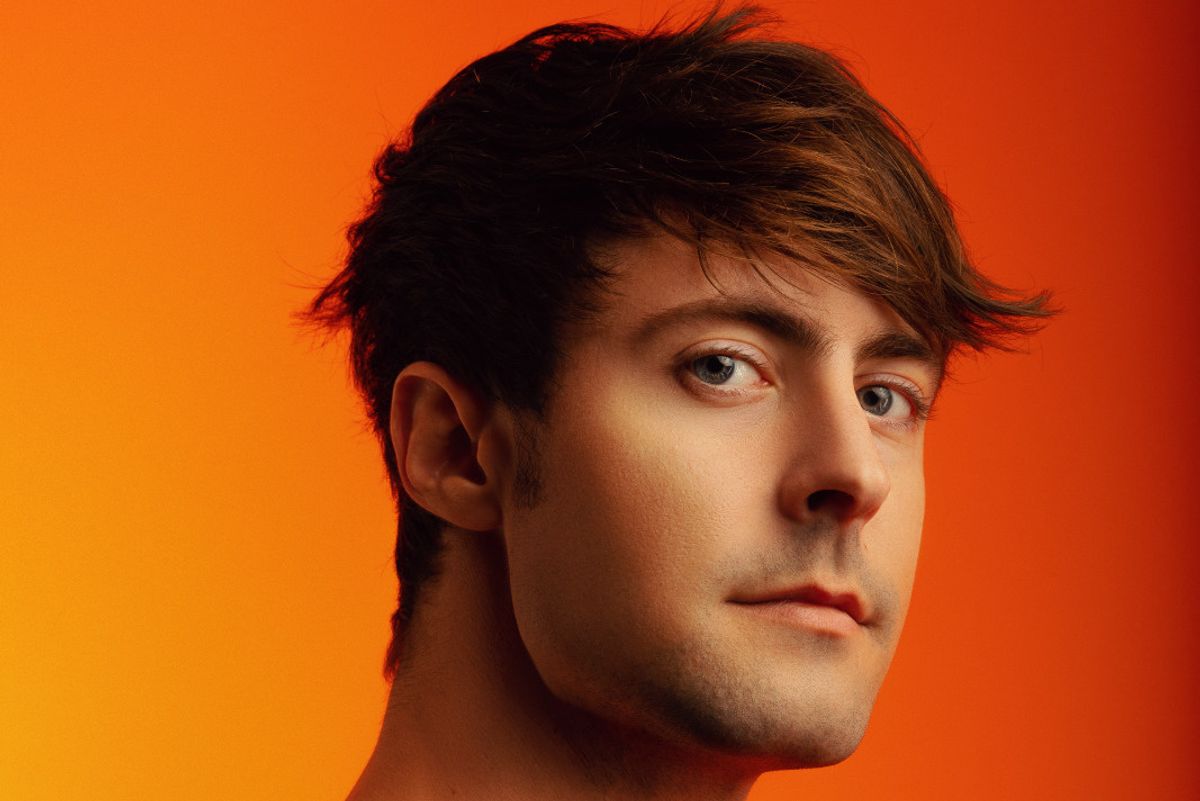 Brandon Phillips
Unless well-versed in the EDM landscape, chances are that American-producer Dallas Koehlke has flown under your radar for a long time.
It's impossible to escape his influence. From Ariana Grande and Kesha to Lauv, Katy Perry, and Fifth Harmony, Koehlke has curated a staggering number of today's hits, whether behind the scenes or in the production chair. Additionally, Koehlke regularly collaborates with EDM heavyweights like Tiesto and Hardwell under his Electro-pop moniker DallasK, and has seen monumental success the more he's shifted his focus to electronic music. "I'm always working in so many different spaces and on so many different projects," the 28-year-old multi-platinum producer told Popdust. "My goal now is to focus all that energy on one album."
"Sometimes," The DJ's lead single off his forthcoming solo album, has already accredited lots of attention from fans and critics alike. The collaboration with Nicky Romero and XLYO has been highly praised since its debut at Ultra this year, and DallasK's latest single, "I Know," which premieres exclusively on Popdust, is set for a similar fate. We sat down with Koehlke to talk more about his new album and what he has planned for the future.
Tell me about the new song "I Know." What is it about, and how did it come together?
"The [chorus] for 'I Know' was actually written last year. I rented an Airbnb and used it as a studio, and invited some of my favorite collaborators to just work on music for a month. I wrote this song with Coffee Clarence Jr and Sarah Hudson the same day we wrote another one of my singles 'Self Control.' Coffee's performance on the record was unmatched so I decided to keep him on the song. The studio had these huge cavernous ceilings and a lot of the natural reverb on his voice can be heard in the song. I ended up finishing the production on it recently when I was going through some old projects and was immediately inspired to make it what it is today. To me, it sounds like something between Phil Collins and Calvin Harris."
DallasK & Nicky Romero ft. Xylo - Sometimes (Official Music Video)www.youtube.com
I heard that you're really into mentoring young musicians. Tell me more about your workshops and what you hope to teach up and coming musicians. What lessons are you teaching now that you wish you had learned yourself?

"The main reason I like to work with young musicians is simply because I remember what it was like to be one. I'm not pretending to have all of the answers, but I have more of them than when I started. I know that, personally, I had no sense for the business side of how to be an artist or a producer and I think that's the most important lesson that I can impart on people. To teach about the importance of relationships and specifically the longevity of [certain] relationships."
Speaking of relationships, you've worked with so many artists and producers. Which creative relationship do you really cherish, and who are you still dying to work with?
"Lauv is one of my close friends and collaborators, and I love working with him because he's never afraid to explore and get weird especially with his production. I'm still dying to work with Daft Punk or M83."
I heard through the grape vine that you're also working on a Miley Cyrus remix. What made you want to remix a song by her?
"The remix is of her alter ego Ashley O from the Netflix series 'Black Mirror,' and its also a rework of a Nine Inch Nails song. I think that alone is so interesting and is a perfect example of the creative culture we're living in in 2019. I was so excited to be a part of that story. I actually had been sent the song but it came on later that day when I was at the gym and that's when the idea for how it could sound really [clicked.]"
What's next for you?
"Definitely more shows and music. Hard to say more [about the] album but I definitely have all the music. I just need to find the vision for what I want the album to become and execute from there."
What has the response been to your new singles so far?
"My last single, 'Sometimes,' did really well! A ton of support from dance radio and Spotify as well as a lot of people reaching out to say they connected with it. That's the most important thing to me. I want my fans to know that I'm going to be releasing a bunch of new music and THANK YOU for sticking with me on the journey!"
Check out the new single below:
I Know