Fashion
Don't you just love New York in the fall? Dan Liu really, really does.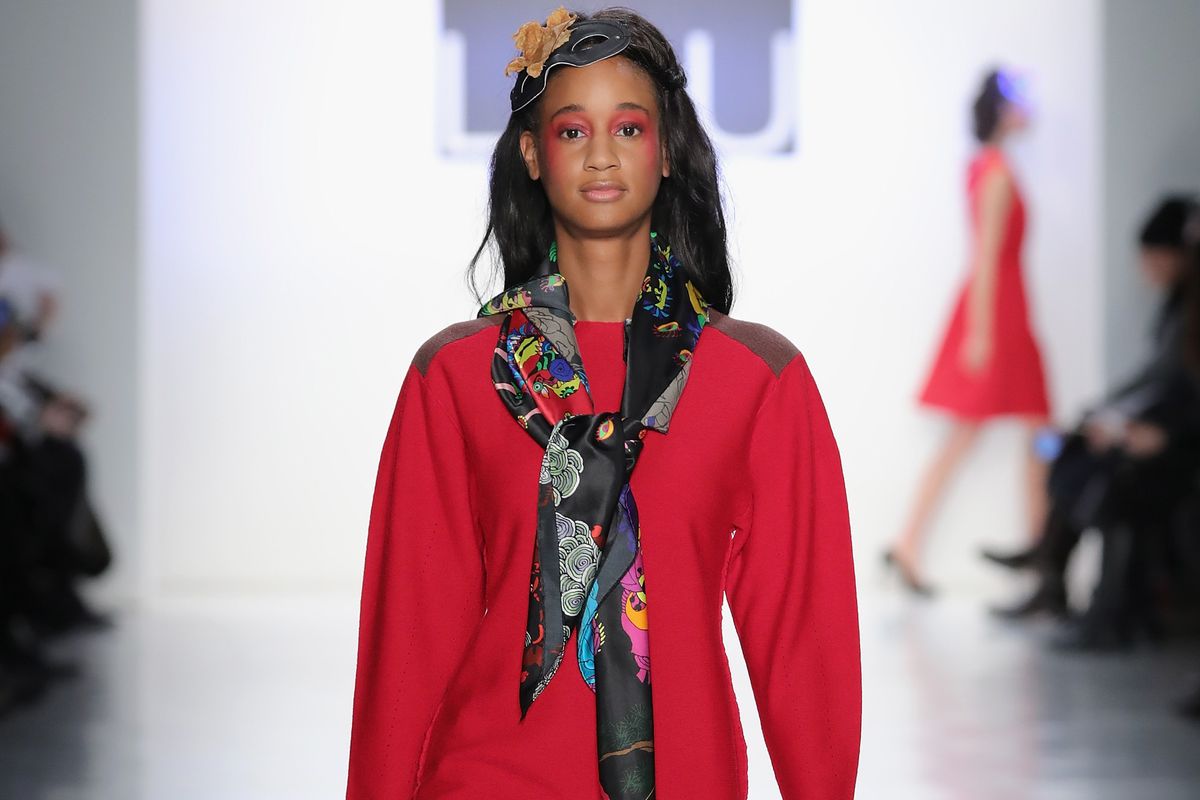 Getty Images for Dan Liu
Dan Liu's Fall/Winter 2017 runway presentation heavily utilized two thematic elements: fairy tales, and autumn. The combination initially seemed kitschy, with "A Dream is a Wish Your Heart Makes" playing on loop before the show, and the presentation beginning with a modern dance performance by a person in an black bodysuit covered in orange leaves.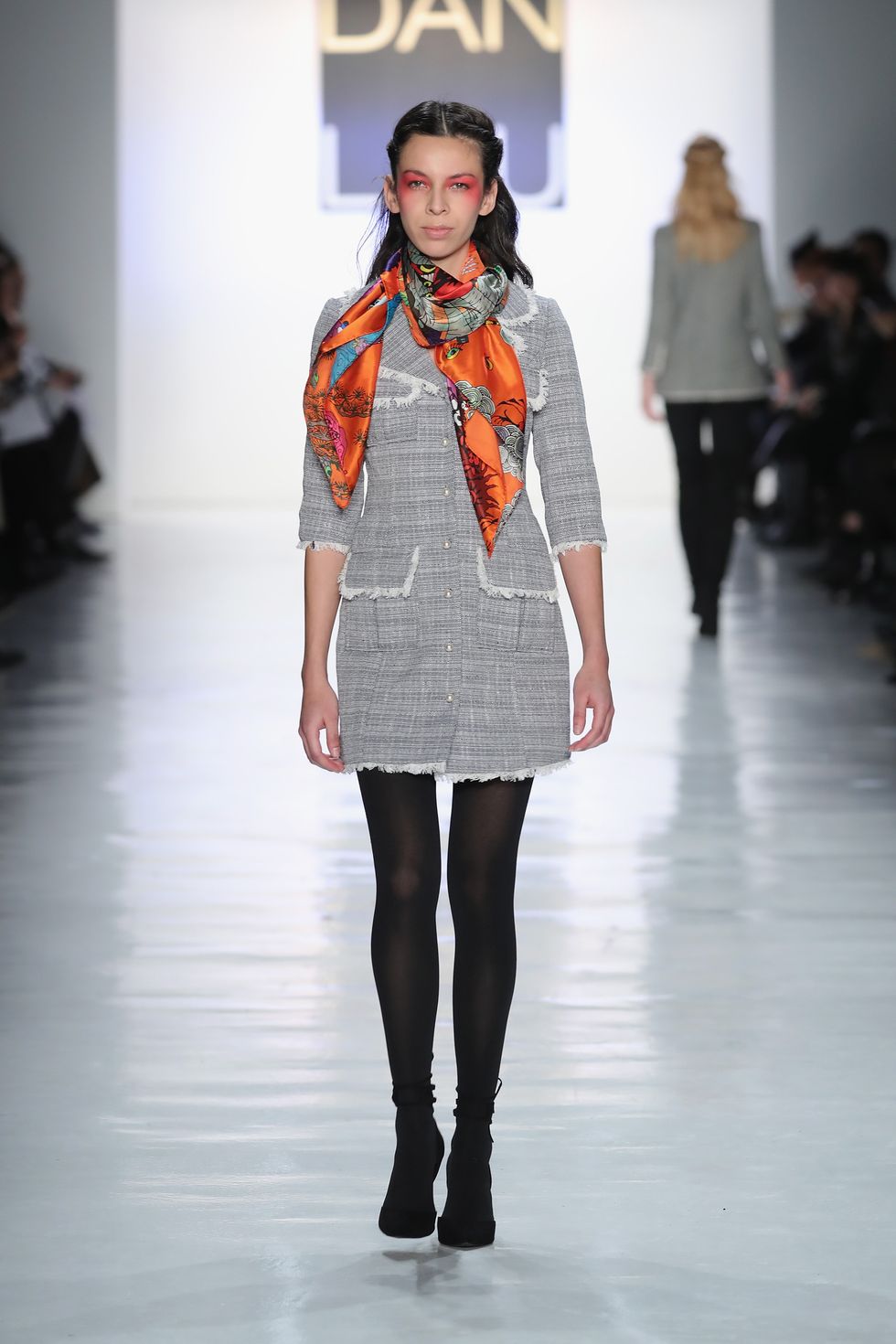 Getty Images for Dan Liu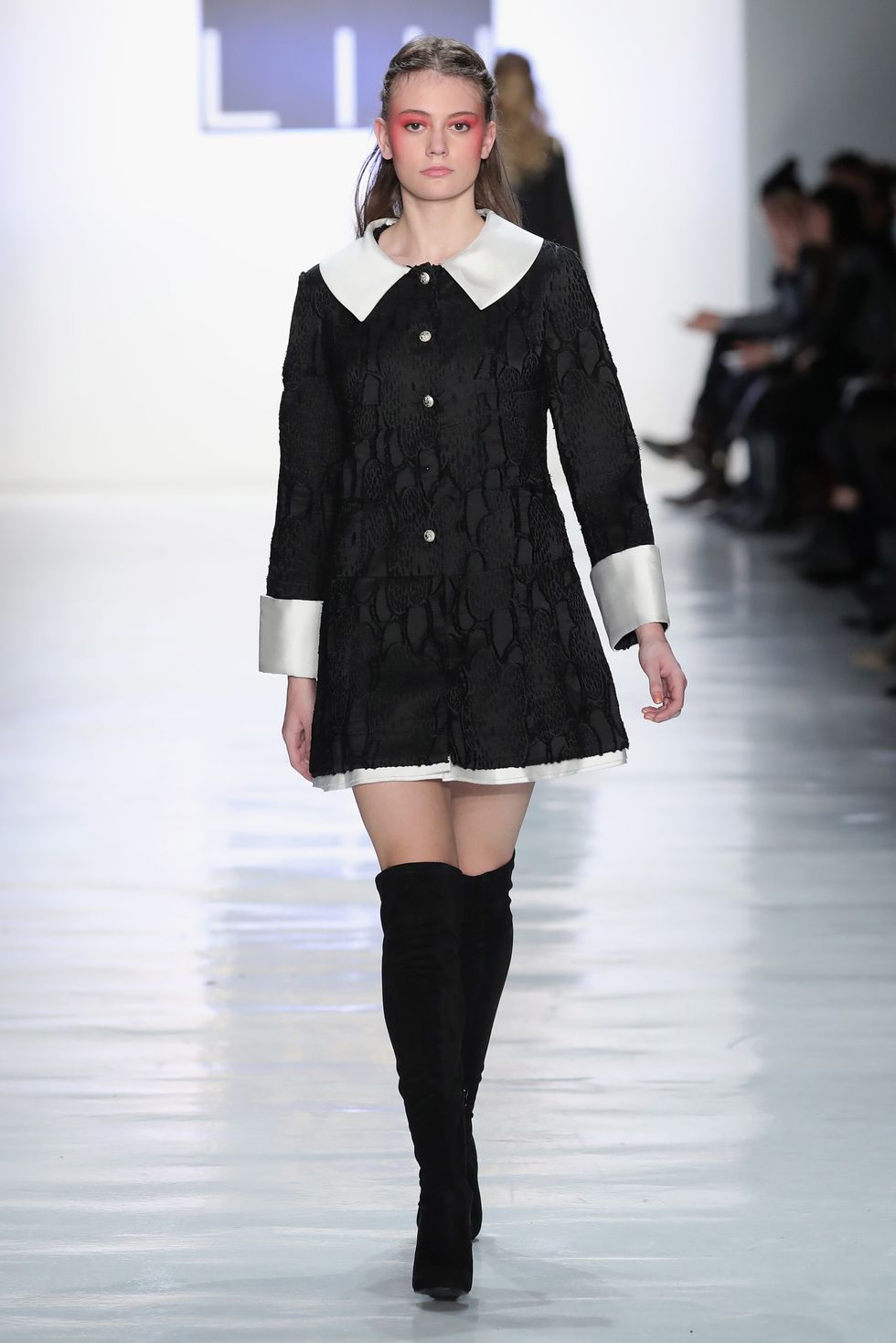 Getty Images for Dan Liu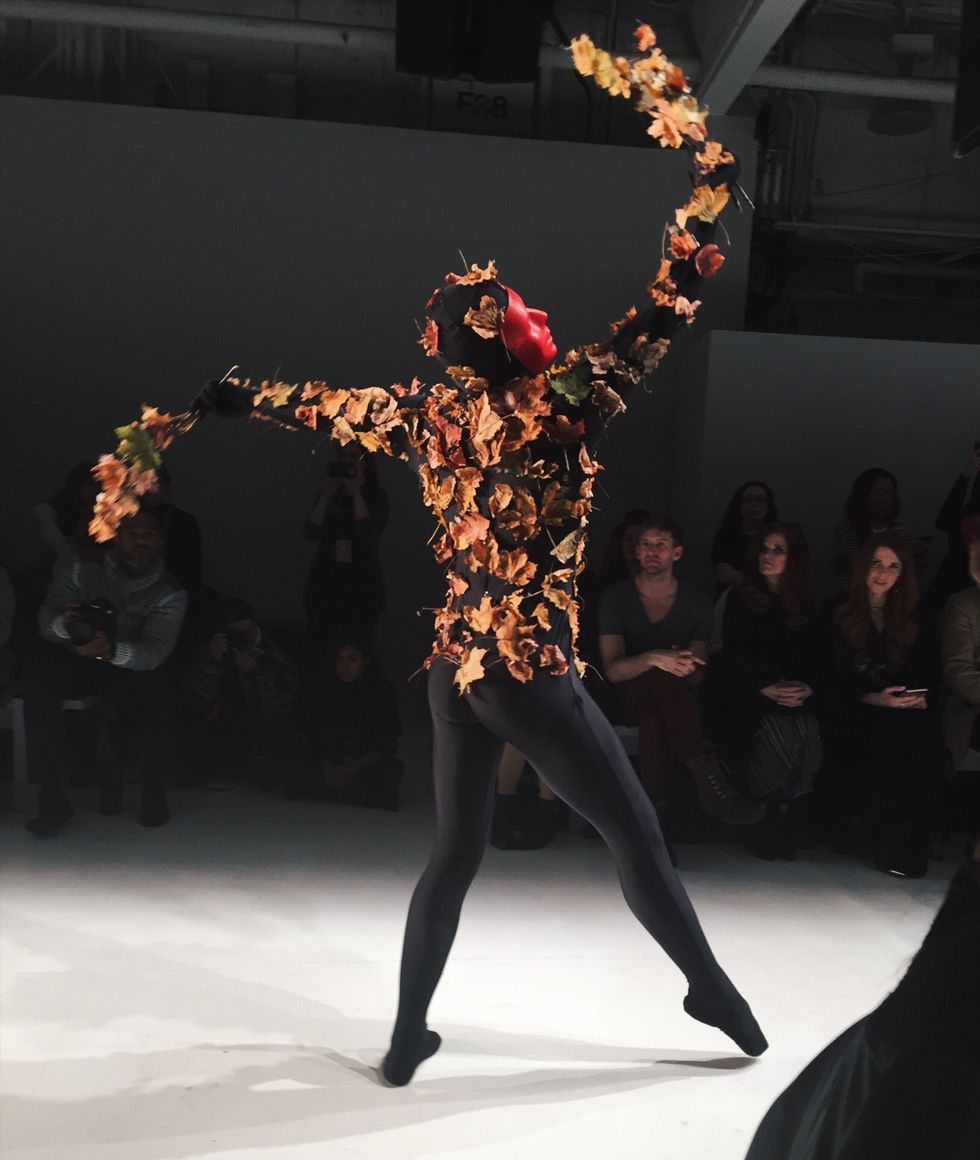 The dancer, complete with a leaf-covered torso, leaf fans, and a mask.by Ariana DiValentino
The clothes, however, enlightened these elements. Overall very preppy and suggestive of a more mature wearer, the styling featured a number of patterned scarves, tweed coats and dresses, color blocking, a drop-waist pleated dress, and a black blazer with thick white trim. Models wore rosy orange eyeshadow that blended into blush applied to the tops of cheekbones, and orange leaves in their hair, which was soft and wavy with loose twists on each side.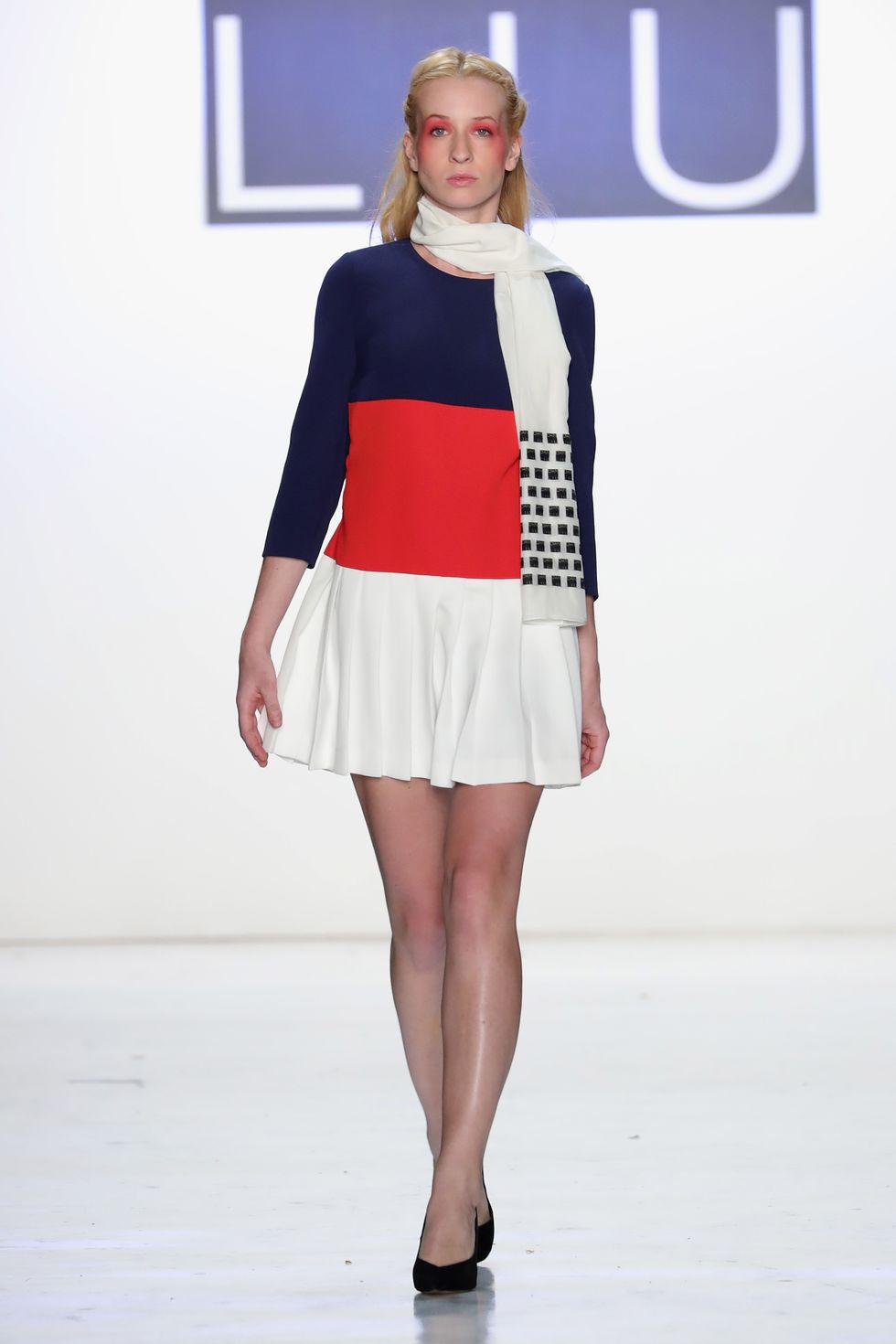 Getty Images for Dan Liu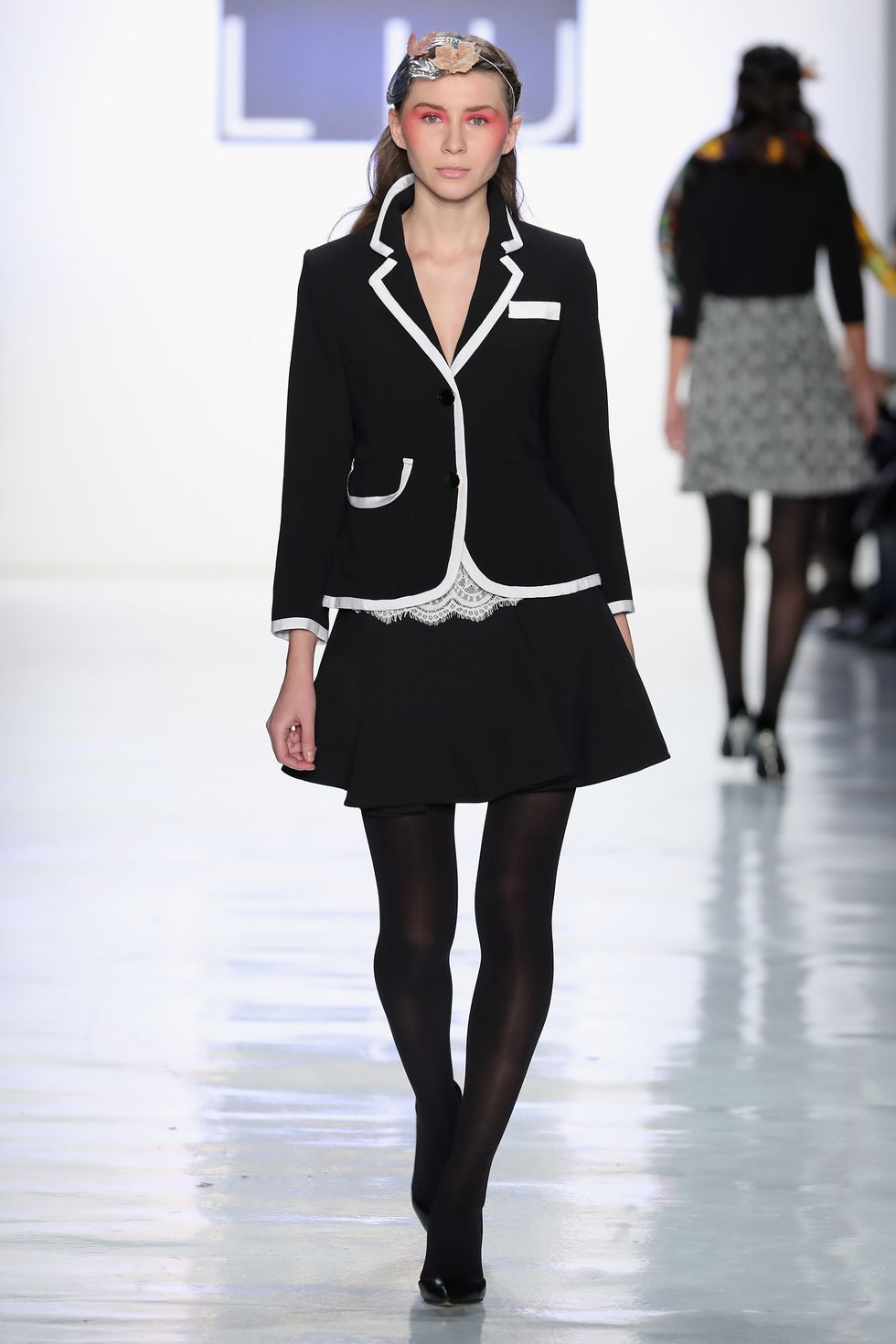 Getty Images for Dan Liu
The color palette was broad—ranging from red, white, and blue to brown to pinks and mauves—but as the models walked to dreamy jazz songs, including "Autumn in New York," the aesthetic sedimented. What Dan Liu was presenting us was a very specific New York fairytale: to be privileged, adventurous, and the object of love, at some hazy moment in the past. The woman Liu is dressing is not a real one, but one with whom we are all vaguely familiar and, on our best days, aspire to be. The collection could be worn as well by Upper East Side grandmothers as by upwardly aspirational young women of today. As Liu closed the show himself by singing "Kissing a Fool," he gave the suggestion that this uptown girl is out of reach by design—even to him.