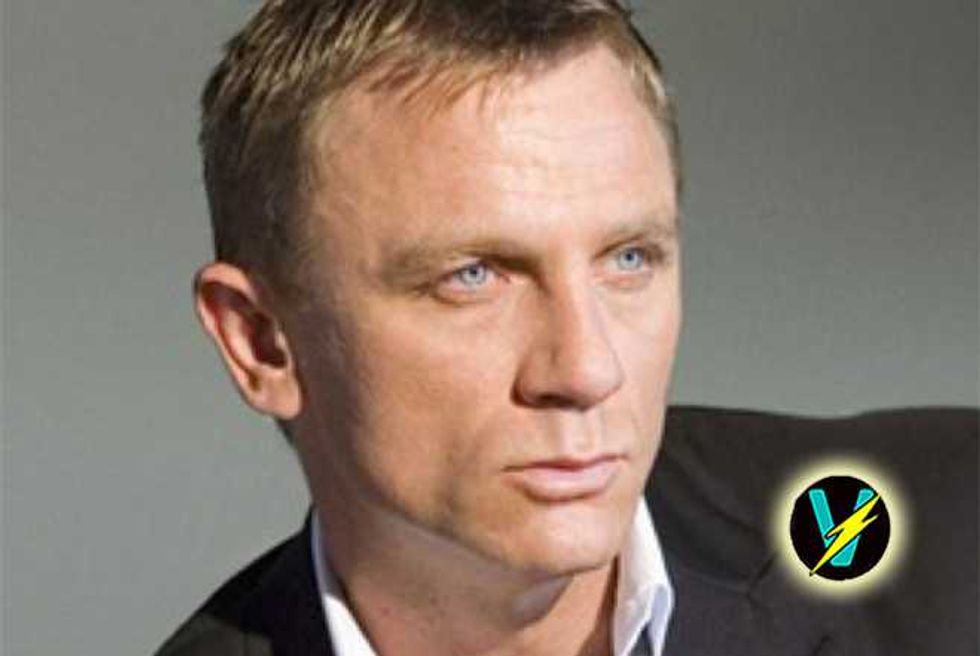 Don't bother asking Daniel Craig to bust out with his James Bond pout—because he's not going to do it, no matter how many times you ask him.
In fact, as evidenced during a truly cringe-worthy interview that aired today on Britain's This Morning show, Craig isn't aware the "Bond pout" is even a thing—watch video here on Popdust.
Watch This Morning's Truly Tragic David Cassidy Drunk Bankruptcy Interview
The 47-year-old appeared on the show to promote his new 007 flick, Spectre—he was interviewed by their showbiz reporter, Sarah Powell, who came across more as a dumb, vacuous teenage girl than professional reporter.
The result was an inane, embarrassing and excruciating segment, as Powell quizzed Craig about why he didn't strip off his clothes more, the number of roll neck sweaters he wore during filming, and if he chose how to decorate Bond's house—but, it was her repeated request for him to "pull the James Bond pout" for her, that finally led a stoic Craig to shut her the fuck down.
Funny Or Shameful? Jessica Simpson Appears Drunk On Live TV
"The James Bond.....The Daniel Craig pout," Powell starts, continuing, "are you familiar? You know what I'm talking about?"
"No, not really, no.." Craig replies, prompting Powell to bust out with her best pout moves.
"Is that what it looks like?" Craig laughs, clearly so over this dumb interview.
"Go on, show me it….show me it," Powell demands.
"No," Craig replies.
"Oh! In the future, with like, whatever happens….oh, go on, go on, do it!" Powell beseeches, just refusing to give up.
"Do what?" Craig asks.
"Do me a little pout. You know like, when he rolls over and he's like…." Powell continues, busting out with her pout yet again.
"I think you need to move on," Craig says, shaking his head.
Rihanna vs. Beyonce For the Next Bond Girl? We Settle the Debate
It's since emerged that following the super awkward exchange, Powell finished off as she started and continued, by gifting the actor a giant bumper sticker with his wife, Rachel Weisz's name on it, prompting him to exclaim, "For fucks sake."
Hahaha…..
James Bond Author Apologizes For Saying Idris Elba Is Too 'Street' To Play 007
Could be worse mate—you could be working two minimum wage jobs and taking one hell of a lot more shit and inanity day in, day out, with no respite in sight.
Music Monday—The 10 Greatest Bond Theme Songs
#HollywoodCelebrityProblems indeed.
For more entertainment, music and pop culture updates and news, follow Max Page on Twitter