"It was nice to sit with someone and get vulnerable and personal," says Willis about her new ballad.
There were roughly 43.4 million American adults (18 or older) with a mental illness in 2015: that's 17.9 percent of the population. That doesn't even include drug- or alcohol-related illnesses. Nine million men and women reported having previously struggled with abuse of prescription pain pills that same year, while 31.9 percent of college students and 23.7 percent of non-college peers had grappled with binge drinking. Furthermore, approximately 26 percent of homeless adults living in shelters have a serious mental illness and a whopping 46 percent suffer from severe illness and/or substance abuse disorders. Facts aren't fake news, and the numbers are devastating. Mental illness is a very real and very tangible epidemic, only solved with speaking out, seeking help and reaching out a hand. Pop singer and songwriter Daphne Willis is using her platform for good with the release of her stark, piano- and percussion-based single "Somebody's Someone." "Bright light on the corner of a dark street. Just a cardboard sign and a can in between some dirty bare feet. Why is it I can't bring myself to me?" she muses. "Well I could spare 20 if I knew you were using it to get just what you need. I'm just another cold shoulder."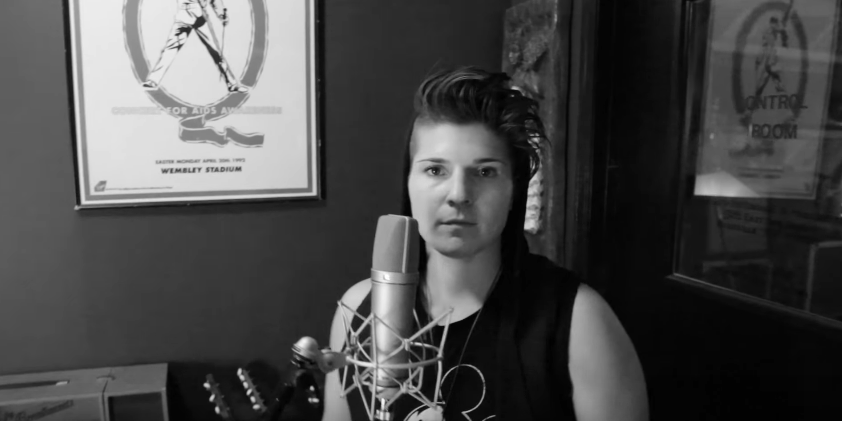 Screenshot
The hook, then, sticks on the brain. "You're somebody's brother, somebody's son, somebody's mother, father, somebody's someone. Somebody's missing you where ever you came from, where ever you go I hope you know, your somebody's someone."

Willis recently hopped on a phone call with Popdust to explain the intent behind the song, which she co-wrote with Jenn Bostic. "Originally, the song was a demo on my phone, an acoustic. It was the simplicity of that that really drew me to the song. I played it around for a bunch of people," she says. "I had a lot of other demos that were more produced. That one was a no-brainer to most people. It was like 'OK, we probably should not dress it up too much.' Plus, I don't do a lot of piano, ballad kind of stuff. I thought it would be nice to push myself, creatively, in that direction."
"Jenn and I have written a couple times now, and we know each other from just being in Nashville. We talked and it turns out we have a lot of the same experiences. It was nice to sit with someone and get vulnerable and personal. In the writing session, it just kind of happened. We wrote it, honestly, in about an hour and a half. Once we started, it poured out. It was like a therapy session," she continues. Willis has endured and survived her own personal struggle with mental illness and substance abuse--in fact, she has been clean of alcohol for about a year and a half. "I don't drink alcohol anymore. I quit about a year and a half ago. That has been a wonderful game changer. I feel good all the time," she says.
Being clean of alcohol is just a small aspect of how she has turned her life around and remains energized. She also works "out about five or six times a week. That's part of my day. I do yoga and kettle-bells. I eat pretty clean, basically paleo. I try to get as much sleep as I can," she says.

Writing "Somebody's Someone" was naturally then rather cathartic. "I know that isolation and the feeling of being so lonely and alone when you're suffering that much. It wasn't hard to dig that up and to write about it," she confesses. "Writing the song was one thing, but I think releasing it was even more cathartic. I wasn't going to cut the song, originally. A couple of my friends who I'm very grateful for really encouraged me to put it out there. It's been a game changer."
One another new cut, called "Dopamine," she examines her substance abuse in more specificity. "I self-medicated for a very long time with drugs and alcohol for depression and PTSD and insomnia. It was a roller coaster ride. I finally found self-love and love and started seeing someone who pulled me out of this black hole--or at least, motivated me to pull myself out. You can't really do that for anybody else. But I was motivated for myself," she says. "['Dopamine'] is a little more uptempo. It's very pop/R&B. The verses are a little rappy and syncopated. Then, there are horns and group vocals. I had some of my friends sing on it. It's fun. Tyler [Cane] and I tried really hard to just keep making these little moments throughout the song."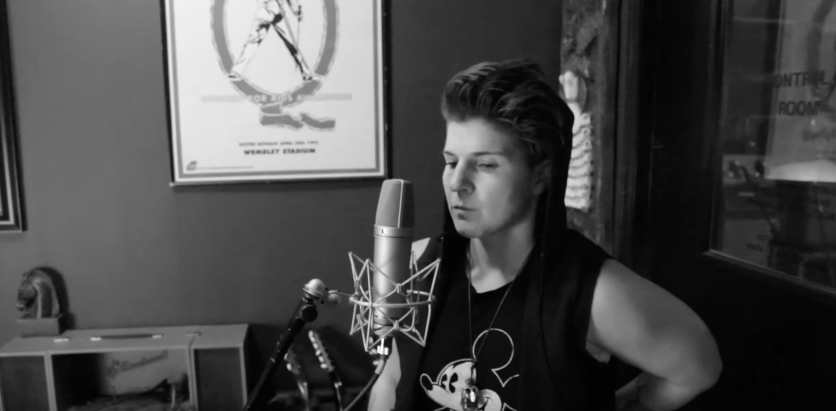 Screenshot
Both songs are leading to a new studio record; street date undetermined. "I cut nine of the songs in December. I write all the time and wrote for about a year for the record. I'll probably add a couple more songs," she teases, rather tightlipped about the impending project. Despite her extensive touring schedule, she finds freedom in the open road for songwriting. "I love the movement you get when you're traveling, and you're constantly shifting and meeting new people and making new connections. I get a lot of inspiration out of that. When I'm in Nashville for more than a week, I'm like 'oh my gosh, I gotta get out of here.' I like to be on the move. It works great. I'll be home for a week, and I'll write while I'm home. Then, I go out into the world, and I get some new ideas."

Willis moved to Nashville down from Chicago seven years ago. At the time, she was signed to Vanguard Records, which is now under Concord Music. "When I moved there, there wasn't any traffic," she laughs. "I was getting hooked up with all these co-writes and slowly growing this network. At the time, there was a pop scene but not nearly as huge as it is now. It was like everyone was so excited to work with someone that was writing pop music. Now, people are like 'oh, god, another pop artist.' I love the Nashville community because it's so supportive of everybody and all genres. There are so many who are cross collaborating and mixing it up. You get a really cool blend. Everybody is trying to help everybody else."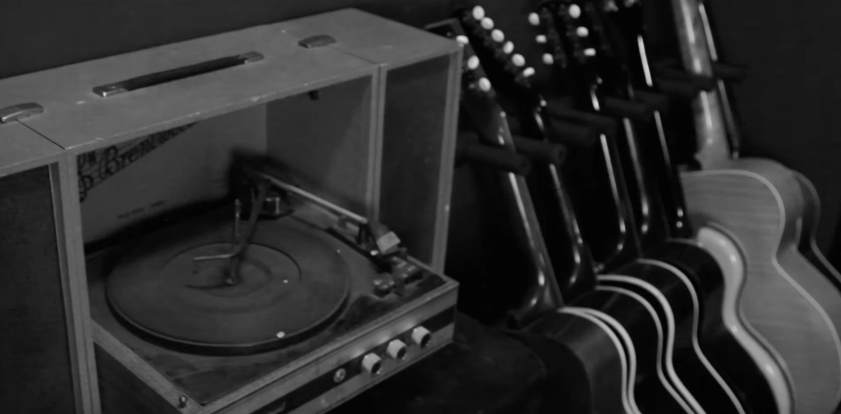 Screenshot
She began releasing music proper with 2007's Matter of Time, jumpstarting a rather successful career. "Then, I was a sophomore in college and writing by myself and hadn't ever written with anybody else. At the time, I was listening to more artists like Jack Johnson and Norah Jones and Ray LaMontagne and the music reflected that," she recollects. "I was also shy and young and not as sure of myself or my voice. But moving to Nashville and co-writing with all these people really helped me grow. Just with anything, the more you do something, the better you get. Spending all that time in Nashville has really improved my writing. You can't learn that in school."

To-date, she has released a long string of albums and extended plays, including 2011's Because I Can and Get It in 2015.
If she could whisper sage advice into her ear 10 years ago, she "would have told myself to not worry so much about sounding a certain way or fitting into a certain mold or genre," she concedes. "From my time on a label, you feel like they want a certain thing. And it's a business. The best art is not trying to be anything it isn't at all. I would tell myself to try less--or not care as much."
---
READ MORE ABOUT MUSIC...
INTERVIEW | AJR long for the past but push to the future with new album
PREMIERE | Danny Padilla wants a former flame "Too Bad"
PREMIERE | Sara Rachele's stark "Change Your Mind (You Should Be Mine)" video
---