A hot new record from indie hip-hop artists, Deuce Ellis and Brent Butler dropped today, and we've got the exclusive!
You may know Brent from his appearances on PopDust Presents, or our coverage of singles like "When Wolves Attack" and "Hard To Be You" (released with Cold Press co-frontman Deascent). For those of you meeting Deuce Ellis for the first time, prepare to fall in love. Known for his artistically-eclectic, visually-entrancing, and spiritually-uplifting performances, Ellis had just walked off stage in Brooklyn when Matt O, founder of Upcoming HipHop, introduced him to the self-proclaimed "Zack Morris of Rap."
"It was instant chemistry," recalls Brent. "Deuce has such a laid back vibe and loving spirit, you can hear it in his verse... I'm nowhere near as chill, so his energy is the perfect balance."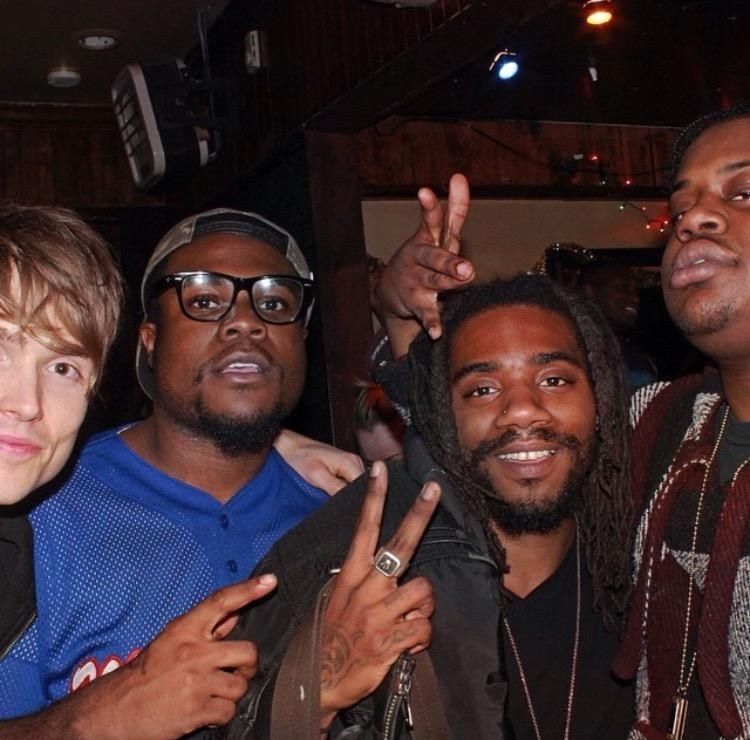 Deuce meeting Brent at The Flat in Williamsburg, after performing, late 2014.
Over the next few months the artists shared the bill at local shows, festivals, community events, and secret art parties. That summer, Deuce traveled to Atlantic City to act in "The Dunning Man," an independent film for which Brent Butler was served as co-producer and music supervisor. Soon after wrapping on set, Deuce departed on a year-long journey into the pacific islands, meditating in nature and writing his next album. When he decided to return to mainland it was the movie that brought the two together once again, as Brent was attending the 2017 Cinequest Film Festival in San Jose, CA. Deuce rerouted a flight initially destined for Los Angeles, landed in San Francisco, and literally went directly from the airport to the movie's world premiere screening. Eager to take advantage of the reunion, Ellis and Butler transformed their Air BnB (shared also at that time with rapper and longtime collaborator, Deascent) into a recording studio.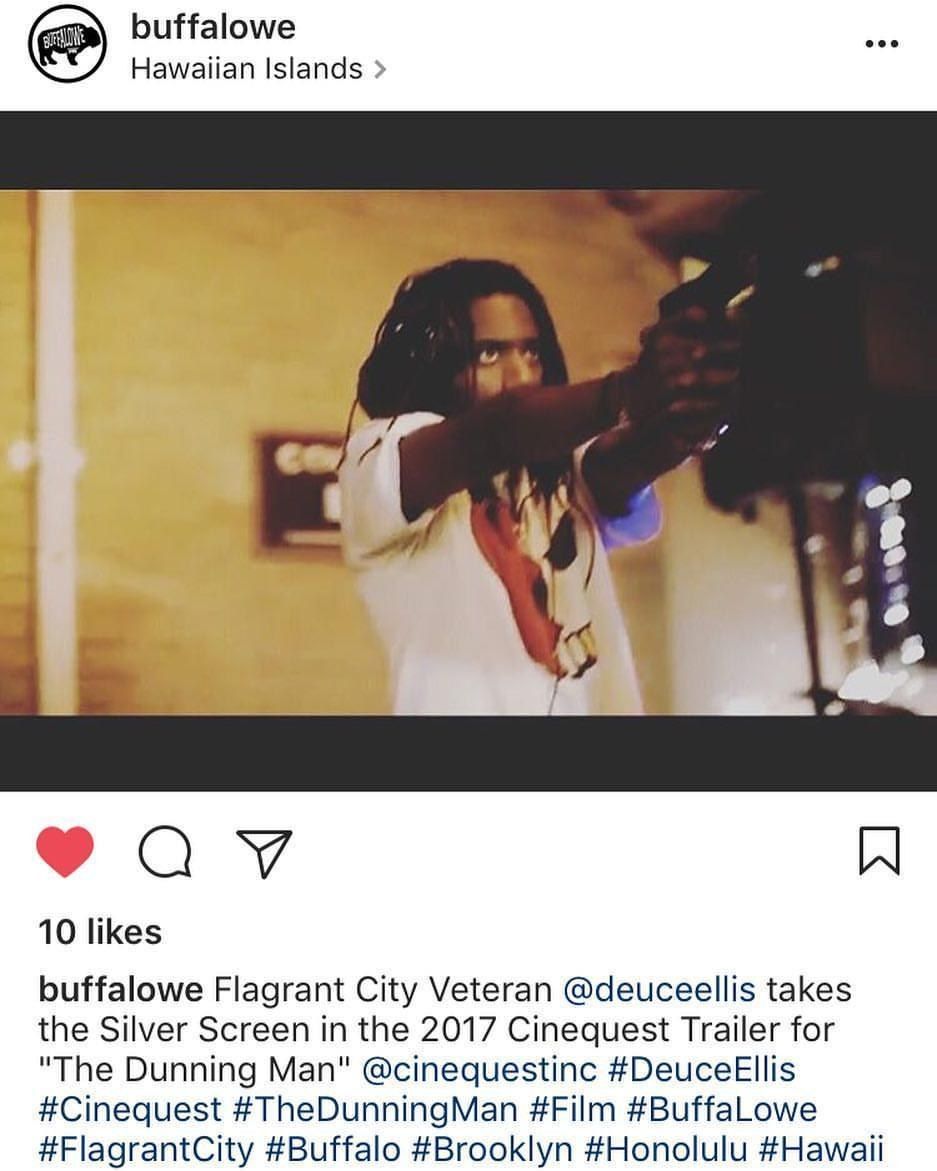 The first fruit of that week-long session is "Dark Cloud" an eerie and provocative recollection of the artists' trials, travels, and triumphs during their time apart, including a car accident Ellis survived in Hawaii only a few weeks earlier. The overarching message: stay strong and "never let a dark cloud follow you around."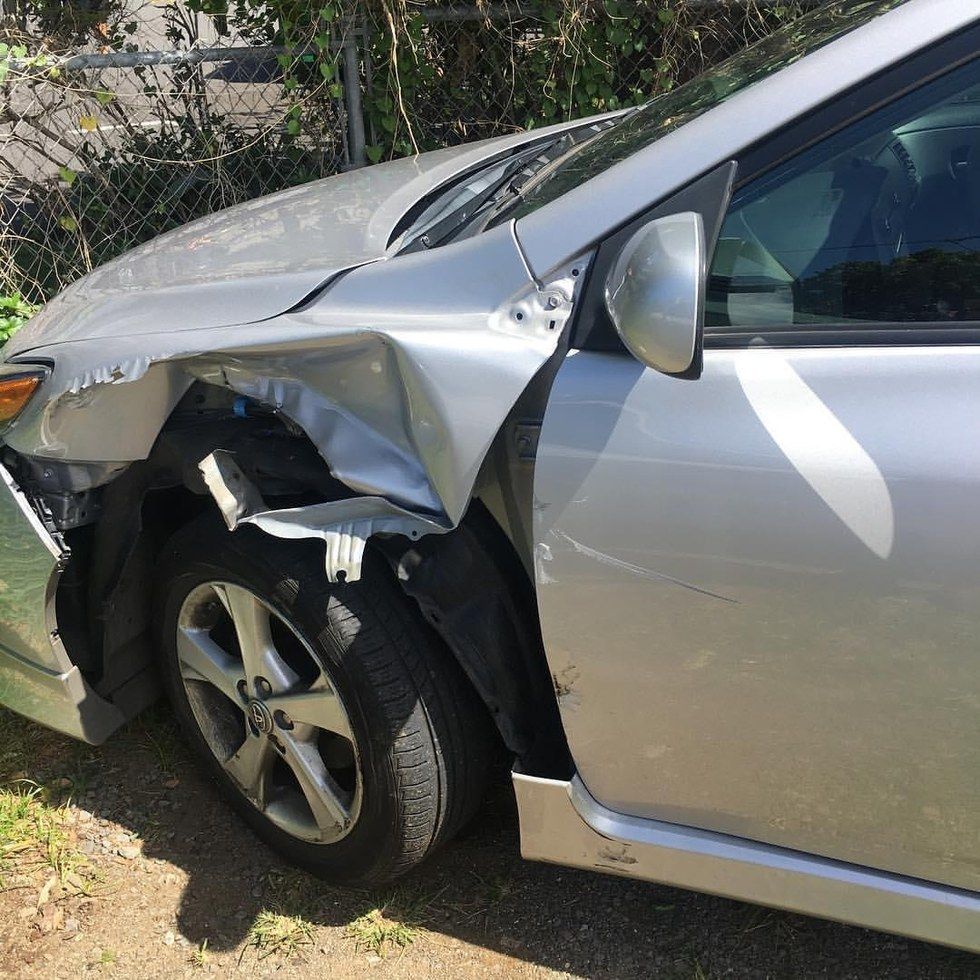 Photo of Deuce's car, struck by a driver running a red light in Hawaii
Today Deuce Ellis is in the mountains of Colorado, preparing for the release of "An Electric Ride." Brent Butler is NYC working on a solo album of his own (currently untitled) with engineer and producer Craig Levy of Little Pioneer Cider House.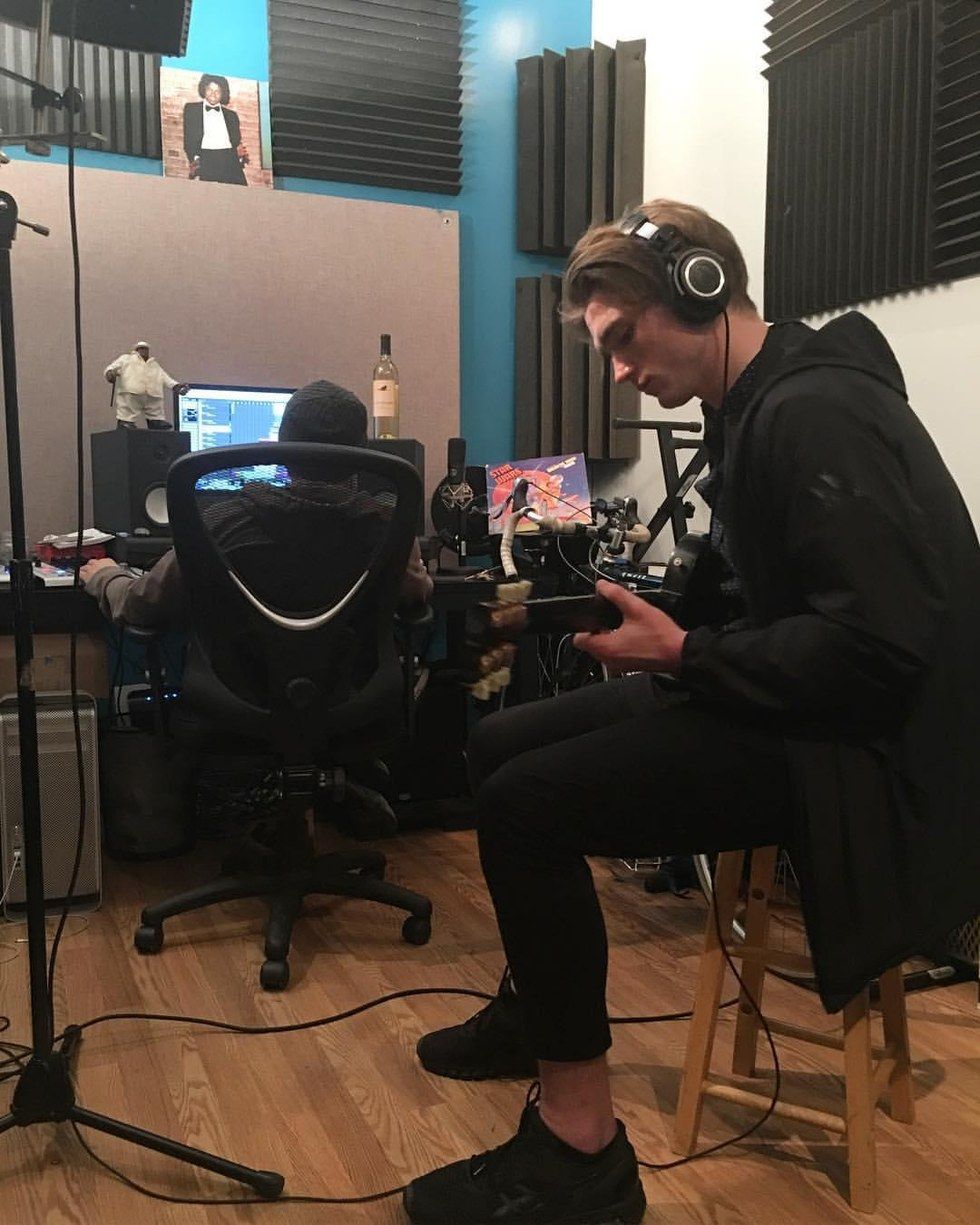 Brent Butler with Craig Levy at Little Pioneer (Soho, NYC)Photo by Lauren Renahan
He continues to perform with Deascent and their live band, The Cold Press, named after their conceptual EP released the same week Brent and Deuce met in Atlantic City.
Catch The Cold Press live at Pianos on July 2nd and make sure to download and share Dark Cloud and let Deuce and Brent know what you think on Twitter.
@DeuceEllis
@BrentBButler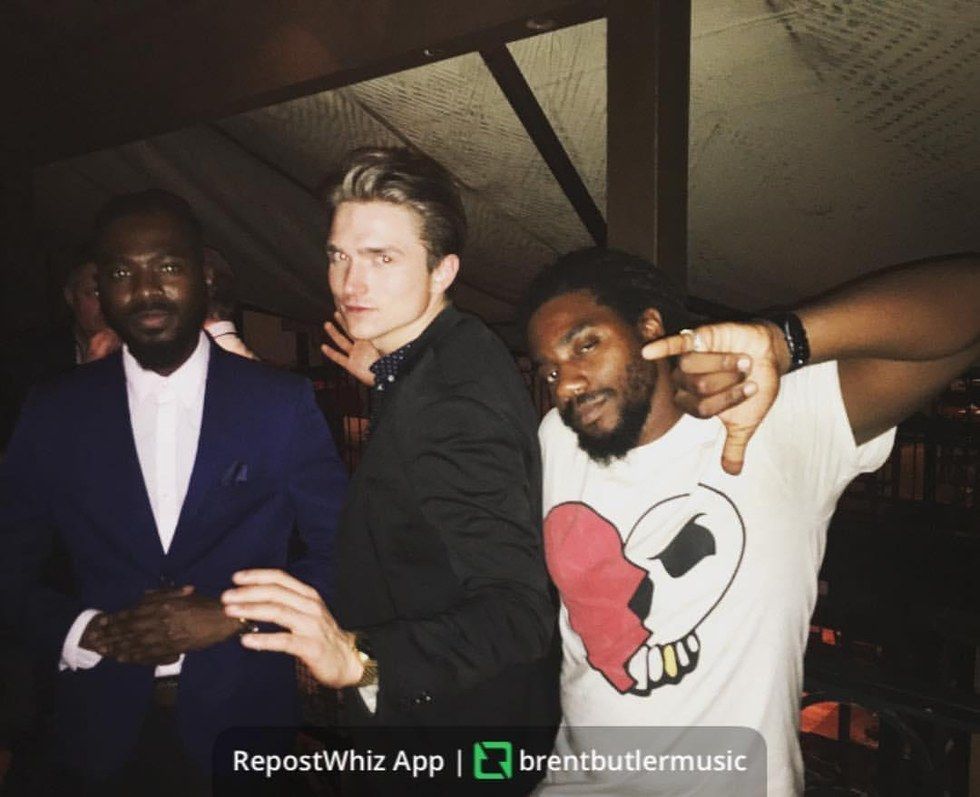 From L to R: Deascent, Brent, and Deuce at The Dunning Man world premiere after party in San Jose, CA. Photo by Gabe Pena