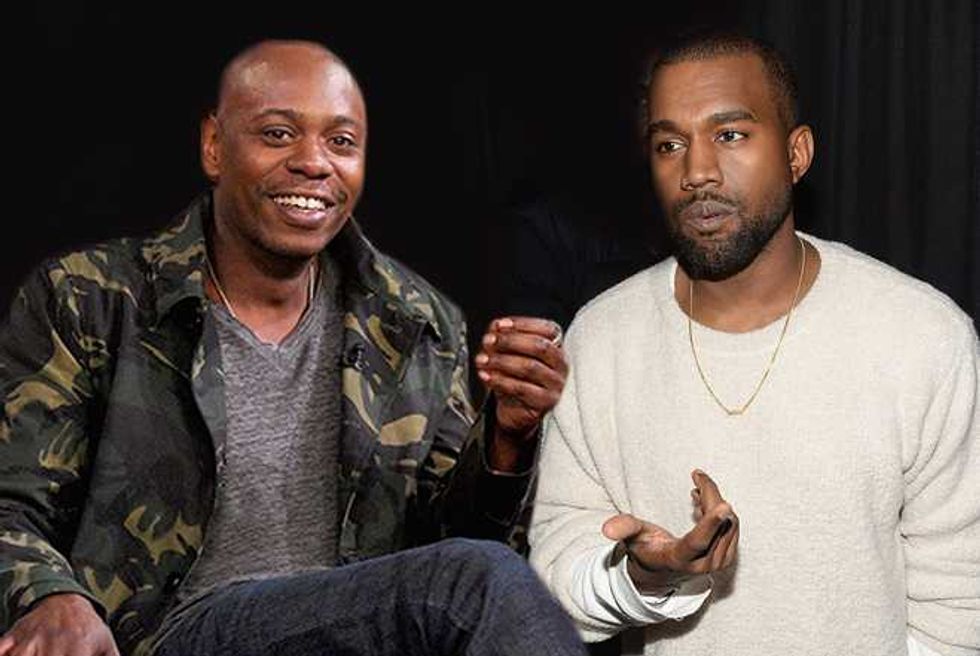 Dave Chappelle says he knew Kanye West was going to be famous from the very first moment he met him.
The comedian described his first very Kanye-esque encounter with the great Yeezus during a recent appearance on Jimmy Fallon's Late Night—Popdust has video.
Chappelle admits he had no idea who Kanye was when the then aspiring superstar appeared on his show back in the day… but it didn't take long for West to make a lasting impression.
"It was like Muhammad Ali in Olympic Village," Chappelle says, "[Kanye] just knew he was going to get the gold.
"And it was the day Jay-Z's Black album came out. And it was me and Common and Kweli and Kanye—this guy that nobody knew.
"And the record starts, and Jay-Z says in one part 'Kanye is a genius..he did it again' and Kanye stood up—first time he had spoke all day—and he goes 'Stop the record! And rewind THAT!'"
Hahaha.
And it just gets better!
For the best deals on Dave Chappelle tickets during his Radio City run visit TiqIQ.com