The revamp is slick and even more sultry than before.
There's no reason not to put the slick new remix of "Versace on the Floor" on repeat for all time. Seriously. From the vocoder effects to the pitter-patter of bass, David Guetta injects his magical instincts into the Bruno Mars original. The remix first appeared during Guetta's live set at Ushuaïa Ibiza on Monday evening (June 26). 'It's a little different from what I usually play here. It's a little softer," he introduced the sweltering, caramel-smooth reinvention. Unabashedly about love-making--"baby let's just turn down the lights and close the door / Oh I love that dress, but you won't need it anymore," Mars croons, seemingly stripping as he sings it--the song is lifted from Mars' acclaimed 2016 album, 24K Magic.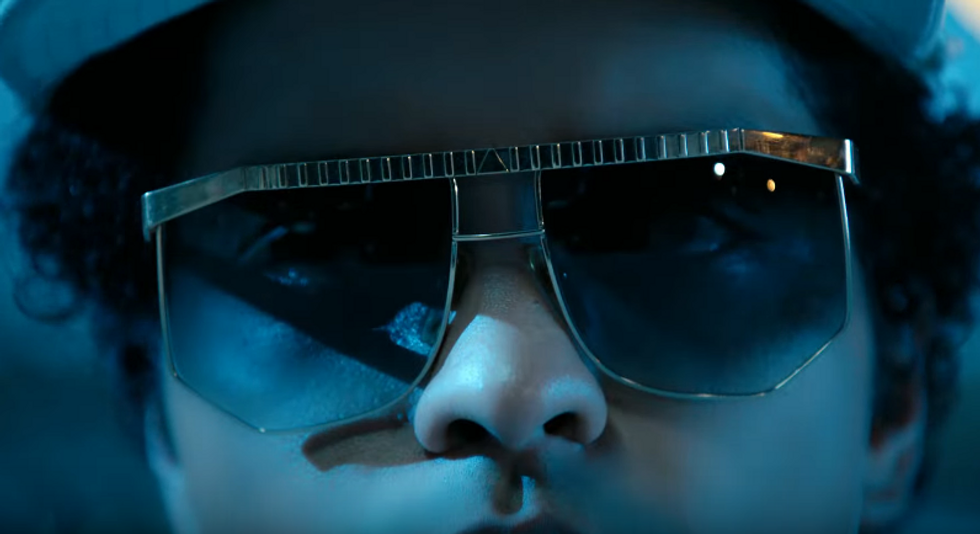 Things get even steamier on the second verse. "I unzip the back to watch it fall while I kiss your neck and shoulders. No, don't be afraid to show it off. I'll be right here ready to hold you. Girl, you know you're perfect from your head down to your heels. Don't be confused by my smile 'cause I ain't ever been more for real, for real," he swoons, making his fandom lose any sense of sanity in the process.

"I'm super proud that I had the opportunity to work with Bruno Mars on 'Versace on the Floor,'" Guetta also explains of the new version, in a press statement. "It is more than a remix; it is a collaboration and combination of different worlds together. My goal was to make it more dance and DJ friendly, but still respect the music that he came with, and keep the song and his voice in tact because it's so beautiful. I hoped to create something that would not just be for one community, just like Bruno makes quality music that speaks to a wide audience."
LISTEN below:
Upon release, 24k Magic shifted 231,000 units for a No. 2 arrival on the Billboard 200. Of that sum, 194,000 were in pure albums. It also marked his first to land on the Top R&B/Hip-Hop Albums, bowing at the summit. The album has since been certified platinum, with such songs as "Versace on the Floor" going gold and the title cut and "That's What I Like' hitting the platinum threshold.
"For me, this album, I can't do better. Right now, sitting here talking in 2016, I can't do better. Do I hope that we're sitting here in a year and saying that my next album is the best ever? Yeah! But for now, this is it – this is the best I got," he said in an NME cover story. "We wrote '24K Magic' when Uptown Funk was Number One. So, if you hear the same spirit in that song, that's why. I'd say that it was always in the back of my mind when we were doing it. It was to get me to this record. It's a bridge."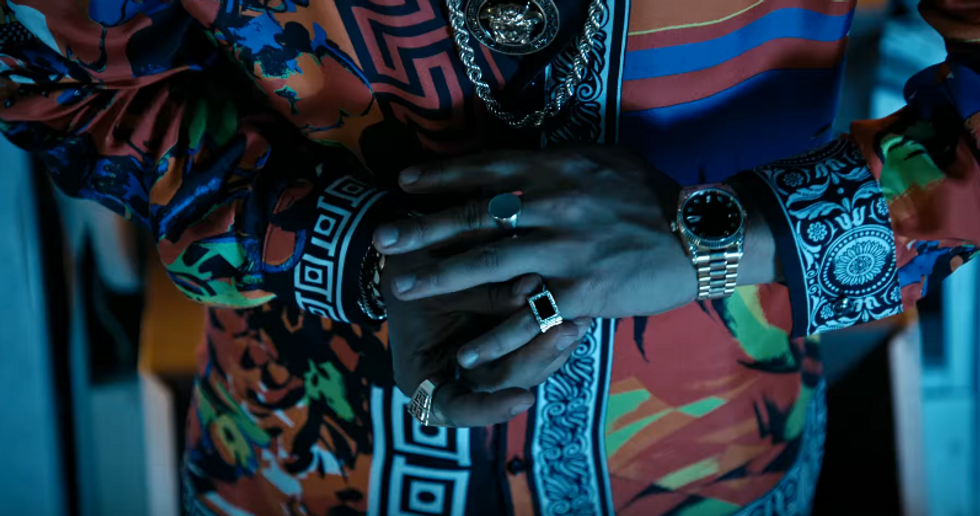 He continued, "For me, 95 per cent of music is about love. That's why cavemen were hitting stones to get everybody around the fire and get them feeling sexy. It's exactly the same principle, the same thing: just get people on the dance floor, get the girls smiling. That was my childhood; that's why I fell in love with music. Those '90s songs are what I was singing to get the girls in school, the songs that the girls like, what we were dancing to as children. New Edition. Boys II Men. Blackstreet. Mint Condition. Babyface. Jimmy Jam. Terry Lewis. Teddy Riley. I think that the reason why that music resonates so much for me is that it made it OK to dance – it was cool to dance. It was cool to be joyous, to have fun and wear some flashy s**t. It was cool to fall in love and smile and flirt on the dance floor."
Check out the live debut of the song below:
---
READ MORE ABOUT MUSIC...
LISTEN | Finn Matthews pulls back with "Wouldn't It Be Nice"
LISTEN | Poppy reflects on YouTube life with new song, "Let's Make a Video"
HAIM plan 2017 tour following second album, 'Something to Tell You'
---