CULTURE
Shepard is facing extensive backlash from his fanbase after sympathizing with Affleck, who received disturbing allegations of sexual harassment.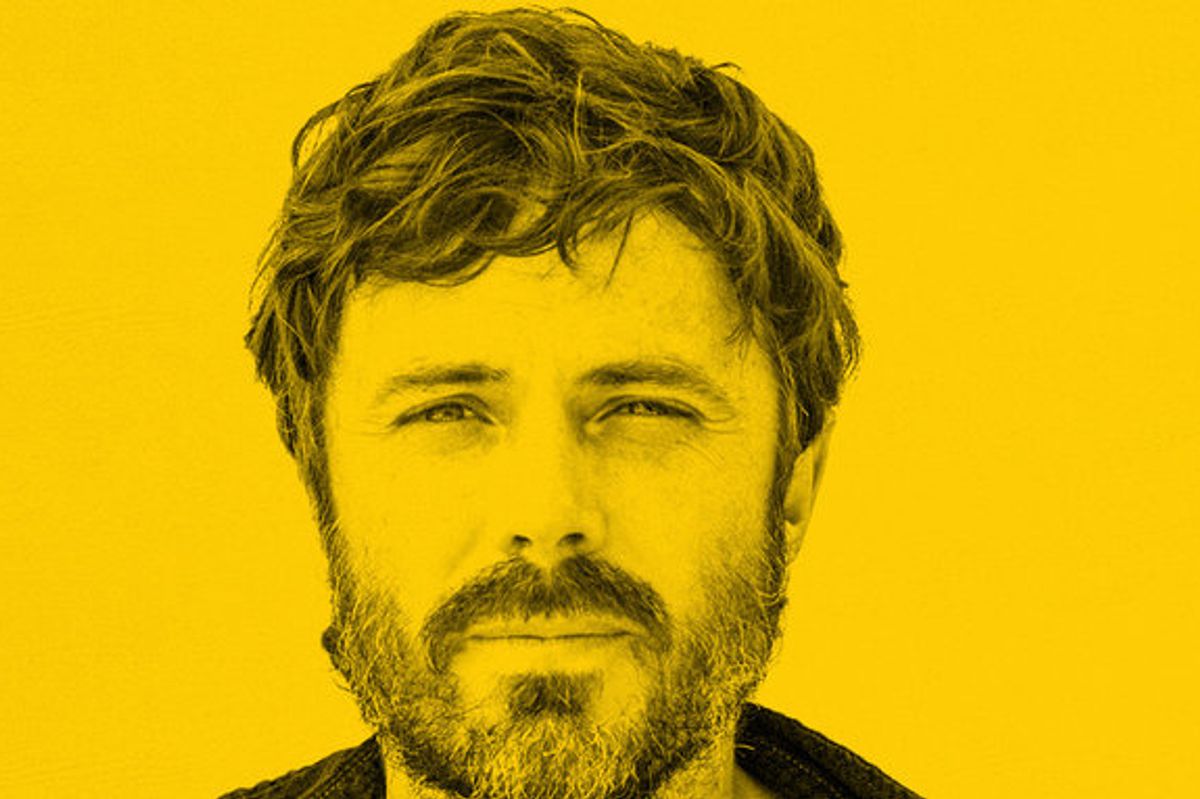 Armchair Expert
"I asked my mom when she turned 65 what it was like, and she said, 'Everything glows,'" Casey Affleck told Dax Shepard on his podcast, Armchair Expert. "I interpreted that as all the bad parts [are] softened, but also memory itself [blurs everything] into a nostalgic vision of her past. I sort of hope that's what happens."
Now, Shepard is facing extensive backlash from his fanbase after sympathizing with Affleck, who received disturbing allegations of sexual harassment that plagued his 2018 Oscar Nomination for "Best Actor." The 43-year-old actor additionally took time on the podcast to promote his new film, Light of My Life––a post-pandemic drama about a father and daughter that's coincidentally set in a world without women. The film is set for release this Friday, exactly one year after Affleck first responded to the allegations. "I wish I had found a way to resolve things in a different way. I hate that," he initially said. "I had never had any complaints like that made about me before in my life and it was really embarrassing and I didn't know how to handle it."
The conversation on Armchair cryptically addressed the allegations, with Shepard––who warned Affleck there would be "a lot of projecting" on his end because he's "stuck in his own point of view"––choosing to bond with Affleck instead of questioning his behavior. The actor strongly implied that his misunderstanding of consent was due to him never learning the right lessons as a kid. "You and I might have been taught, well, 'No means no': that's the slogan. You ask somebody, and if they say no, you leave them alone." Shepard agreed and said he learned the complications of consent only "a year ago" after he watched a 60 Minutes special that detailed the allegations against Mario Batali. He cited the special as the first time he learned that women might be too scared to fight back in the midst of an assault. "I never would have assumed when I went to kiss a girl that if she didn't say, "Oh no, thank you," that would be my signal."
It's disturbing to think a graphic 60 Minute special on a sexual predator was what it took for Shepard to learn and understand female body language, especially considering how often he discusses and prides himself on being sexually liberated. He added that learning that information caused him to reflect back on choices in his life. "When I start running my whole life [back] through the camera, I take on new information, and I get a little scared," he admitted.

Affleck agreed and called the allegations "complicated." Shepard also defended Affleck earlier by implying that Affleck's alleged assaults were a by-product of not knowing professional boundaries. "I was a boss on two different movies I directed, but I am still 12 in my head... and I'm just not seeing myself as 'The Boss,'" Shepard said. "Now, of course, years later [I realize], well I was the boss, and I didn't take that in, and I should have. Some situations you see come up [you realize], 'Oh I had power over someone." Affleck was quick to agree: "Yes, I've been a boss and not been aware of exactly what the responsibilities of that role entailed." He added, "If you're not abiding by or aware of the guidelines of a professional environment, you're vulnerable to people saying that you're not behaving responsibility, and that has all kinds of tentacles."
In December 2008, Amanda White accused Affleck of "attempting to manipulate her into sharing a hotel room with him." When she refused, "he grabbed her threateningly and attempted to scare her into submission." His statements on Armchair were similar to his initial address in 2018, wherein he first called the allegations "unprofessional" rather than admitting to his own internalized misogyny. When asked on Armchair if he was a supporter of the #MeToo movement, Affleck claimed to love women. He said feminism was "baked into [his] own value system" and offhandedly mentioned that he wasn't even allowed to watch Dukes of Hazard as a kid because his parents felt it was too "sexist." He called the allegations "antithetical" to his true character and turned to sarcasm to avoid directly answering the question: "Who would not be supportive [of #MeToo]...that's an idea that's even out there?"
Monica Padman, Shepard's co-host, strove further to defend Affleck. "There's a certain negativity happening where people just don't wanna hear the other side. They want people to automatically know the right thing to do," she said. "Mistakes are going to happen in this process," she said. To clarify, in 2008 Amanda White claimed she was "harassed repeatedly" by Affleck, claiming that on one occasion Affleck "ordered a crew member to take off his pants and show White his penis–even after she vehemently objected." She additionally claimed Affleck would "repeatedly" refer to women as "cows" and "recount his sexual exploits with reckless abandon."
On the podcast, Padman also mentioned that "sometimes women aren't telling the truth" and suggested that's a factor rarely considered in cases of sexual misconduct. "I'm a woman, and I've lied. We're capable of doing that. It's anti-feminist to say that women don't lie." Even Affleck knew it was best to debunk that statement. He said "it doesn't help" to accuse women of lying.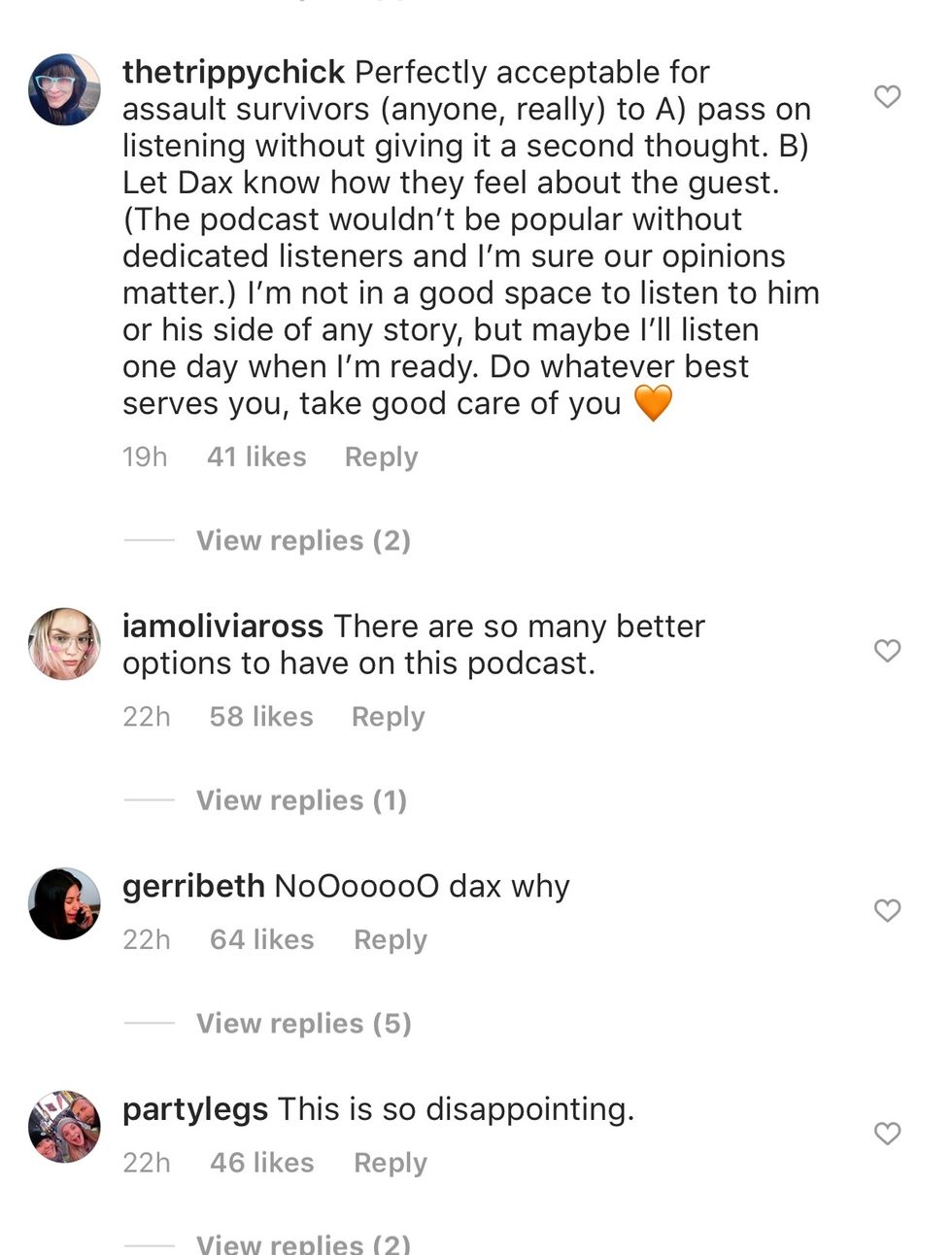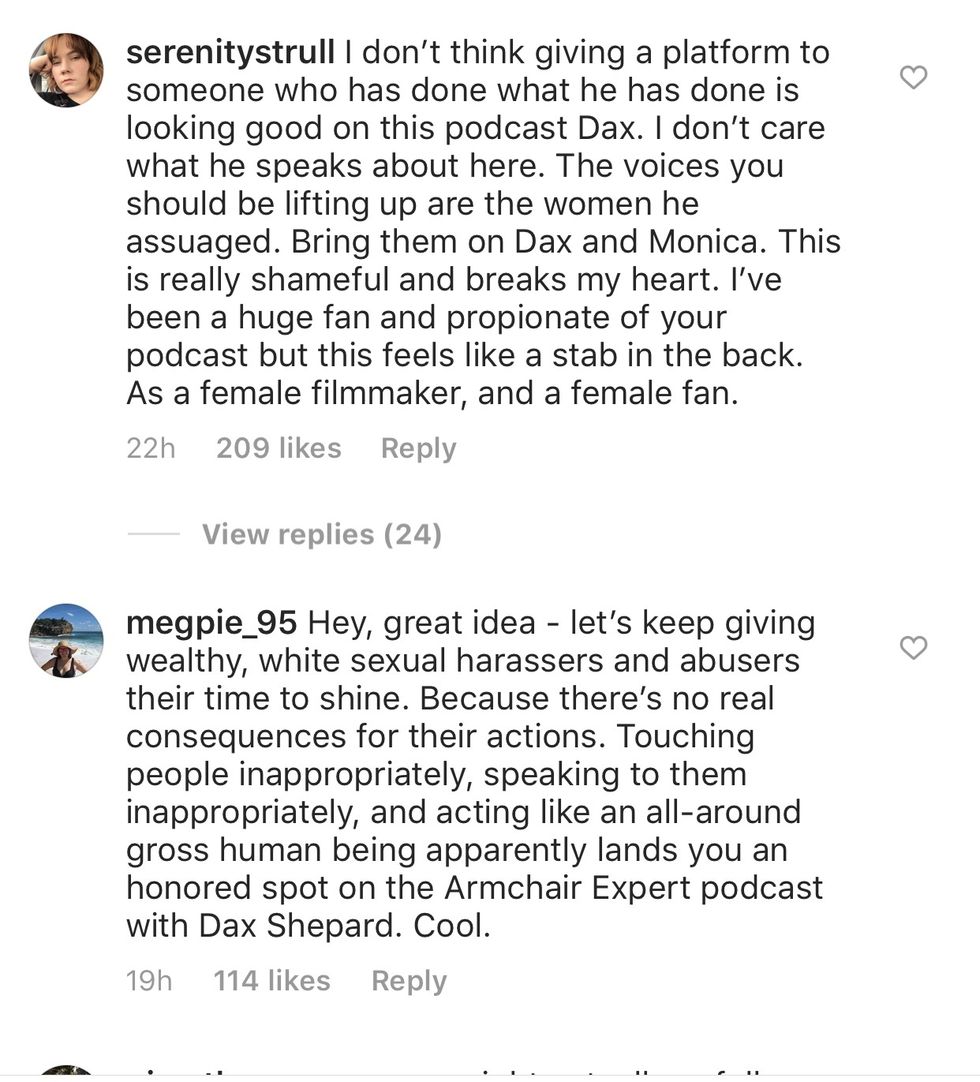 The blowback from fans was immediate. Shepard referred to Affleck as a "lovely human," and fans vehemently condemned Shepard and Padman's approach to discussing sexual assault. Many accused them of enabling abusers. "We do not need to be giving abusers platforms," wrote one fan. "'Lovely human?' oh how quickly we forget," wrote another. Shepard has repeatedly claimed his podcast is nonpolitical and that it is a platform to help explore "the messiness of being human." Yet, Shepard has previously engaged in heated debates, passionately going back and forth with Talib Kweli over the politics of Sam Harris on a previous episode. To bring such fiery energy to a political debate over race but leave it absent from a discussion on women's rights and sexual harassment is problematic, to say the least.

From Ryan Adams to Louis C.K., many of the #MeToo accused have been quick to blame their behavior on past trauma in the hopes that it will paint a more sympathetic picture of them and the crimes they've committed. This tactic, in turn, directs sympathy and attention away from the victims. Affleck's feigned self-loathing throughout the episode continues this trend. Unlike Aziz Ansari, at no point did Affleck express remorse for potentially hurting these people. He instead chose to focus on his own traumatic upbringing in order to garner sympathy from the general public. Both Shepard and Padman helped him achieve this goal, with Shepard claiming that "all roads" lead back home. It's a tactic we've seen used continuously by abusers striving for a comeback in the #MeToo era.
The episode was no doubt meant to be Afflick's "comeback," and Shepard may have helped him achieve that goal, but it also revealed a lot about the podcast's hosts and where their values lie. Armchair Expert is an almost quasi-religious self-help guide to many people. The hosts regularly discuss ways to live an authentic life. But women still need to be believed, and it's disappointing to know that even the icons we consider to be the most "woke," still don't quite get it yet.