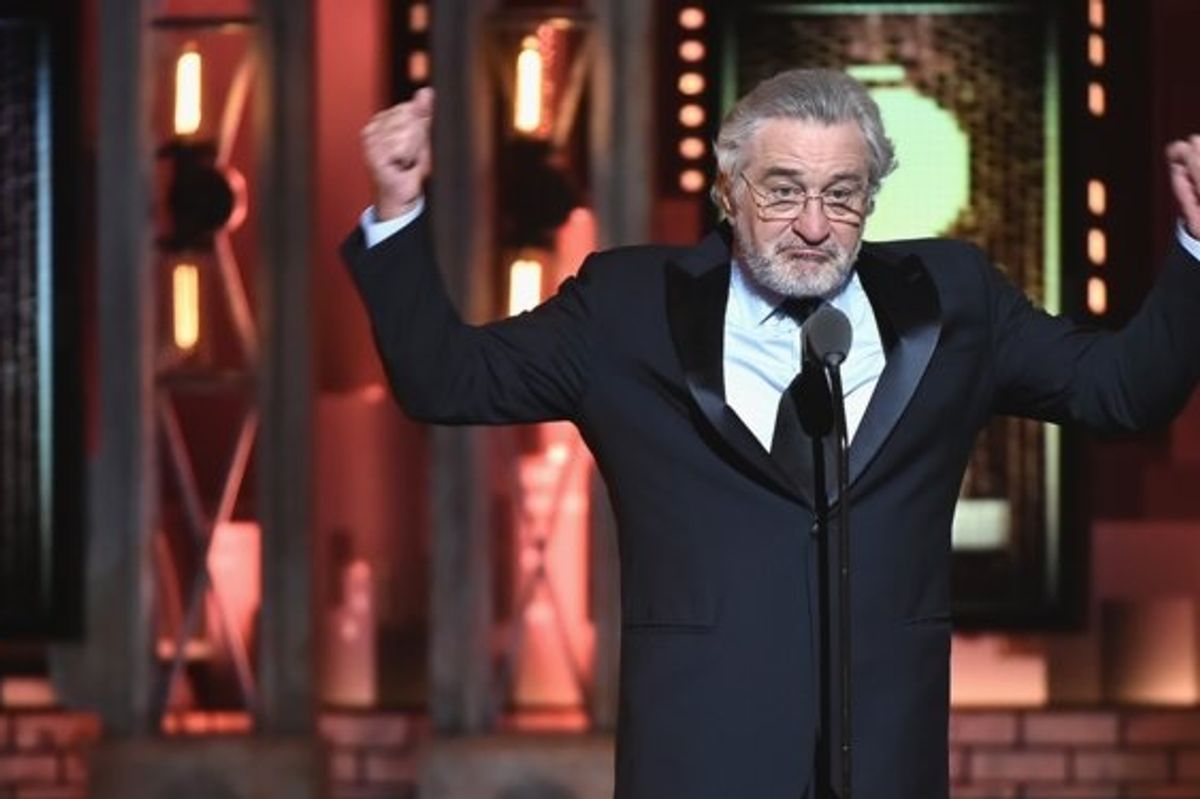 Sunday night was the big party for Broadway.
The Tony Awards welcomed the industry elite to walk the red carpet, schmooze with stage actors, and for some, the thrill of bringing home the coveted Tony award. But for seasoned actor Robert De Niro, the awards show was his moment to give the president a piece of his mind.
As De Niro was introducing musician Bruce Springsteen who is currently starring in the Broadway production, "Springsteen on Broadway," he went off-script and shocked the crowd with curse words and criticism of Donald Trump. As The New York Times quotes De Niro, "____ Trump. It's no longer 'Down with Trump!' It's just '____ Trump!'" Naturally, there was a reaction from the live audience, many of whom stood up and cheered in agreement with the actor. Viewers at home got the "clean" version with De Niro's "f-bombs" bleeped out.
Like anything political/profane in nature, some folks supported De Niro's "introduction" while others felt he was out of line. Even those with similar sentiments to De Niro argued there is a time and place for everything and cursing out Trump at the Tony Awards was unprofessional, unnecessary, and uncouth.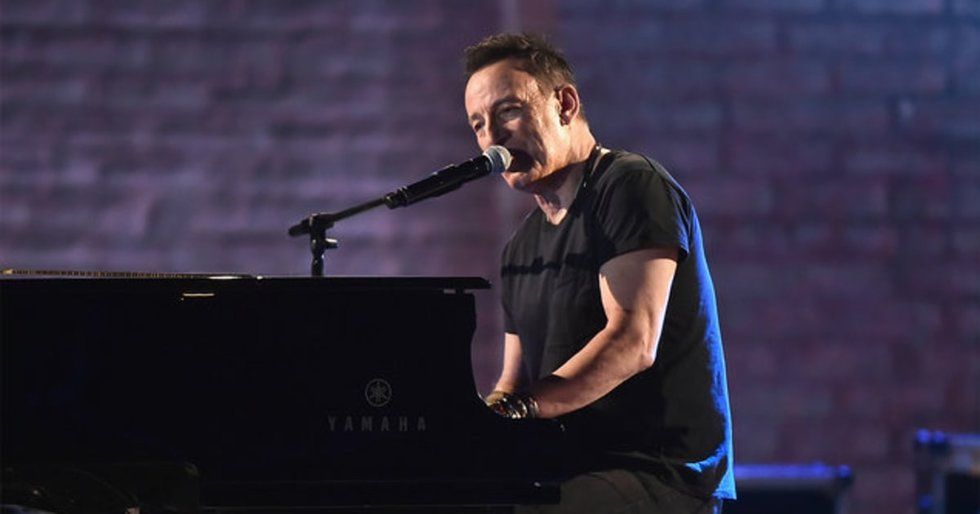 Bruce Springsteen img.wennermedia.com
But as they say in showbiz, "The show must go on," and that it did. While it made for an awkward intro to Springsteen's classic song, "My Hometown," the evening's hosts, Josh Groban and Sara Bareilles had to get the show back on track again after De Niro's jarring "act." They reemerged after the Springsteen performance dressed in costumes from one another's shows. "After De Niro, CBS told us to do something drastic," said Groban playfully.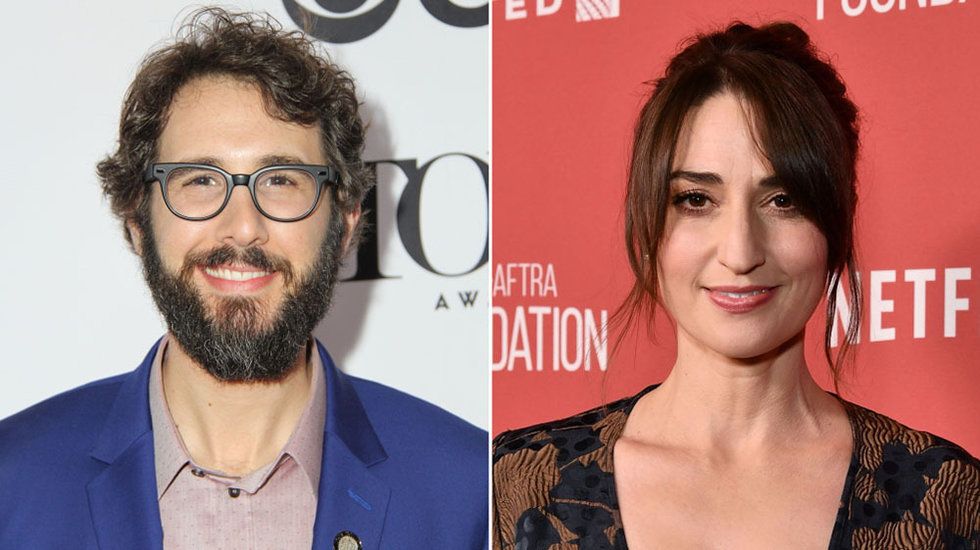 The show's hosts pmcvariety.files.wordpress.com
For a listing of the night's big winners, see The New York Times' coverage.

---
Melissa A. Kay is a New York-based writer, editor, and content strategist. Follow her work on Popdust as well as sites including TopDust, Chase Bank, P&G, Understood.org, The Richest, GearBrain, The Journiest, Bella, TrueSelf, AMC Daycare, and more.
---
POP⚡DUST | Read More...
Yanny or Laurel? Do You Hear What I Hear?
Netflix and Chill...With the Obamas
Taylor Swift and Katy Perry... The Feud is Over!
---