It's the opening weekend for the dramatic, R-rated Logan and, as per usual, the hype-generators are Marvel Studios are running at full power. If you manage to sit through the credits of the newest Wolverine flick, you'll be rewarded with a sneak-peek into the world of Deadpool 2. It's not much, but it is something. There's a brief, but promising, teaser featuring the comedic stylings of none other than Ryan Reynolds.
The video above is from a German movie site because this teaser is becoming harder and harder to track down. The fast and furious patent lawyers over at Marvel Studios/Fox/Stan Lee's personal legal team have swiftly filed claims to take down the most popular posted versions of the post-credits teaser from Logan. Maybe they think people are more likely to see Logan if they haven't seen the post-credits online. Maybe they're just defending their IP because that's their job. Who's to say?
The Return of Cable
The biggest news we get from the teaser is that another hero from the Marvel-verse is going to enter the picture: Cable. Cable is usually presented as the adult son of Cyclops, one of the X-Men, and a clone of Wolverine's dead lover and Class 5 mutant, Jean Gray. Taken from his parents and transported forward in time, Cable grows up in a rough-and-tumble future, raised as a warrior, before being replaced in present time to assist the X-Men. He's a grizzled, middle-aged man, at least he is usually is. Judging by how outdated his usual look is, maybe he'll end up as a much younger version of himself.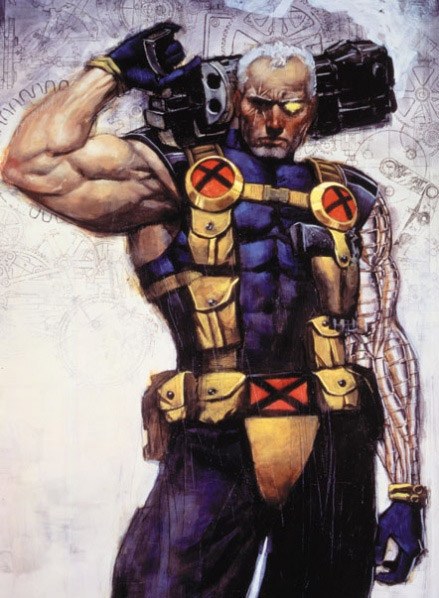 Marvel
If you're looking for more Deadpool 2 coverage and all sorts of nerdom stories, follow Popdust's Film/TV section.