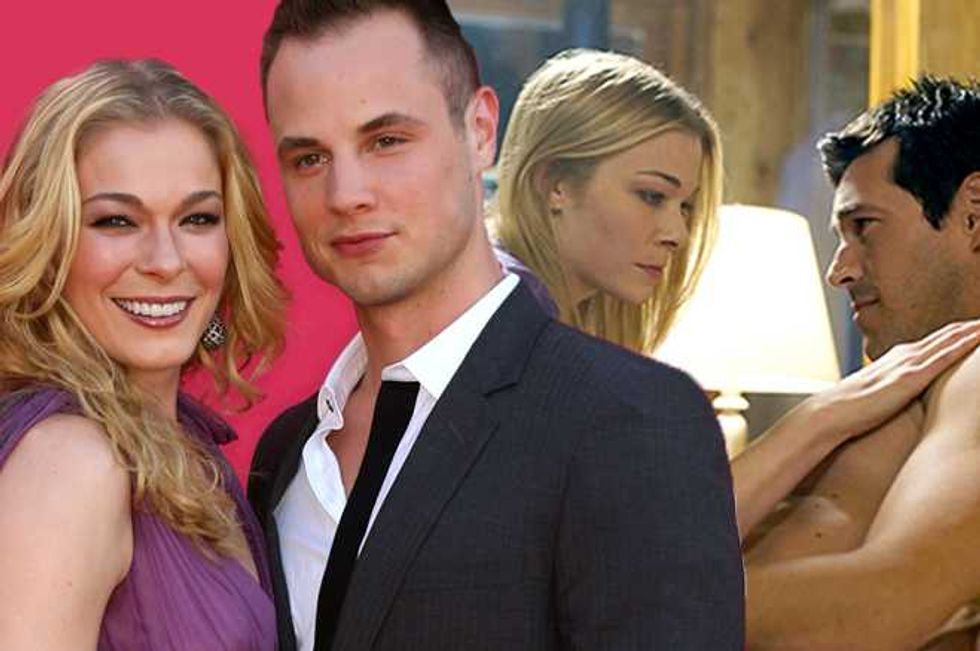 Dean Sheremet has remained pretty tight-lipped ever since LeAnn Rimes had an affair with Eddie Cibrian - but not anymore.
Although LeAnn, Eddie and Brandi Glanville have traded public, extremely angry insults over the years Dean never really said much, aside from maybe a tweet here and there.
For the first time since the scandal hit the headlines, he is opening up about what happened - how he found out about the affair, his relationship with LeAnn, and, most interestingly, how much she has changed from the woman he used to know.
According to Dean, the relationship was failing long before she had an affair, because they were so focused on being business partners. Having said that, she hasn't had a hit since they were together:
"As it went on, the team became toxic. But when we were working together, we were brilliant," he told Us. "The dumbest thing she ever did for her career was divorce me... Because we were such a good team. The last hit song she had was when she was with me. It was 'Nothing Better to Do.'"
On his initial opinion of LeAnn's Northern Lights co-star Eddie:
"He was a good looking guy. I just remember being like, 'Oh, God, just another one of those Hollywood pretty boys.' If you're in a room with him, he's probably one of the most charming people you'll ever meet. But I wouldn't trust him as far as I could throw this fucking table... He just felt like one of those guys from the beginning. A total schmoozer. Very Hollywood. I never bought his schtick. But I wasn't worried."
On how he finally realized LeAnn and Eddie were having an affair:
"I'll never forget this, there was this bar that everyone hung out at after set and I remember coming down the stairs and seeing the two of them shooting pool together," he recalled. "I could just tell by the body language that everything had changed... She's shooting pool, shooting tequila, in a tight tank, tight jeans, over the knee boots and she's standing across from him, playing with the pool cue. All of a sudden, there was a huge shift."

"I totally felt foolish. I felt like this pathetic husband hanging around. I was very aware of how others were looking at me," he shared, adding that the eventual confrontation was "really emotional."
And, most fascinatingly, how far LeAnn has moved from being a gifted musician to being a tabloid joke:
"She really lives on the adoration of others. I could be speaking out of turn but this is my perspective," he shared. "She lives and dies on the perception of herself. I sympathize with that cause she's been famous since she was 12 years old so she doesn't know anything else. In L.A., there's the paparazzi and that false sense of success, false security that you're still relevant. If you're in the magazines, then you matter. And that carried over to the divorce. She became even more 'famous.'"
To read the full interview click here!