CULTURE
There's something insidious and strange about the ongoing legal battles between Deborah Dugan and the Recording Academy.
Deborah Dugan was removed from her position as president and CEO of the Recording Academy just days prior to the Grammy Awards, but she hasn't gone quietly.
Since her removal, she's slammed the Academy with a multitude of accusations, and they've kept coming. In a new supplemental discrimination charge, her attorneys accused executive producer Ken Ehrlich of influencing the nominations process.
"Specifically, Mr. Ehrlich attempted to press the Academy into nominating a song by a particular superstar in order to increase his ability to convince the superstar to perform at the Grammys," reads the filing.
It also claimed that the Recording Academy was attempting to suppress Dugan's accusations against them. The new document also states that "the Academy has subjected her to repeated, ongoing and egregious retaliation," such as a lawsuit "asserting outrageous, false and frivolous allegations." Dugan's attorneys argued that instead of hiring a private investigator to handle her case as requested, the Academy "handpicked" Proskauer Rose, a legal firm that has worked closely with the Grammys board—and received millions in funding from it—to deal with the accusations. "Proskauer selected the investigator who is supposed to be investigating, in part, Prokauser," reads the complaint. "A greater conflict of interest can hardly be imagined."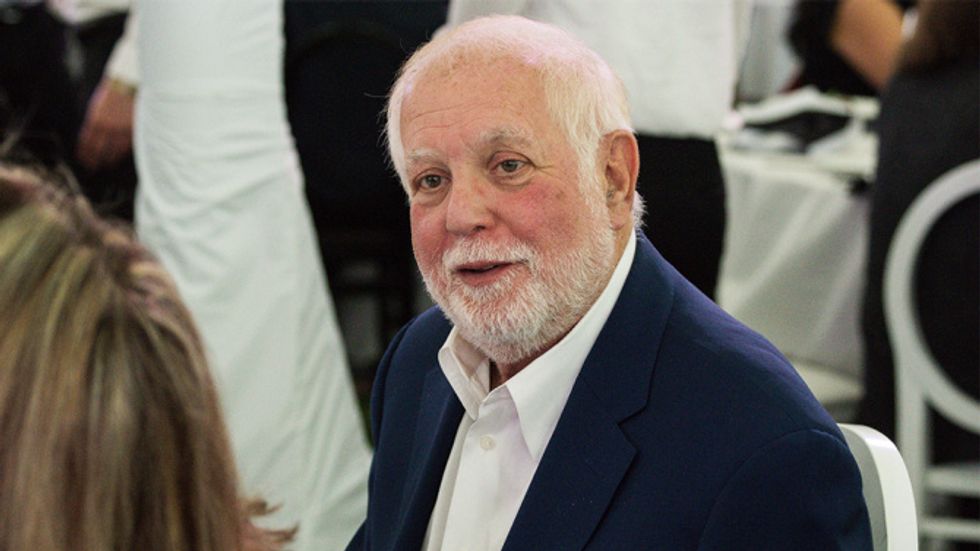 Ken Ehrlich
Latour/Variety/REX/Shutterstock
Dugan also argues that the Academy fabricated reasons to fire her and launched a smear campaign in the process. "The Academy terminated Ms. Dugan's employment without cause, and immediately leaked that information to the press, along with defamatory and retaliatory quotes," the new document read.

According to Dugan and her attorneys, this sent "a message to women and minorities of all walks of life that the Academy is more interested in protecting itself than remedying sexual harassment, discrimination and voting irregularities, and that anyone who dares to stand against the Academy's unlawful conduct will be harshly punished.
"The real reason that Ms. Dugan has been terminated is clear: she was willing to stand up and fight against the Academy's ...sexual harassment, gender and race discrimination, self-dealing, conflicts of interest and award nomination voting irregularities, among other misogynistic misconduct," the suit adds.
An Ongoing Reckoning
In January, Dugan first accused the board of "egregious conflicts of interest, improper self-dealing by Board members… and a 'boys' club' mentality." She also brought up inconsistencies in the Grammys' voting procedure and "exorbitant" legal fees paid to external law firms, and she accused the organization's general counsel Joel Katz of sexual harassment.
"The EEOC complaint includes several bombshell accusations, including that her predecessor, Neil Portnow, raped a female artist in New York; that she was pressed to hire Portnow as a consultant for $750,000 by the Academy's then-board chair, John Poppo; and that the Academy's general counsel and former board chair, Joel Katz, sexually harassed Dugan in May 2019, as she was being courted for the top Academy job," reported NPR.
The Recording Academy, for its part, stated that Dugan has launched an "unwarranted and damaging media campaign" intended to "derail the Grammy Awards show" and argued that "consistent management deficiencies and failures"—not Dugan's desire to change their ways—led to her eventual release.
It's unclear whether or not the Grammys board will face consequences for how it has treated Dugan, but there's something strange and insidious about all this, something that indicates corruption on many different levels. Will the Grammys ever be free of their reputation for racism and sexism? Though Dugan's initial appointment may have been a performative attempt to correct these ideals, it seems that that there's a deep flaw somewhere in the system, and it isn't going away.