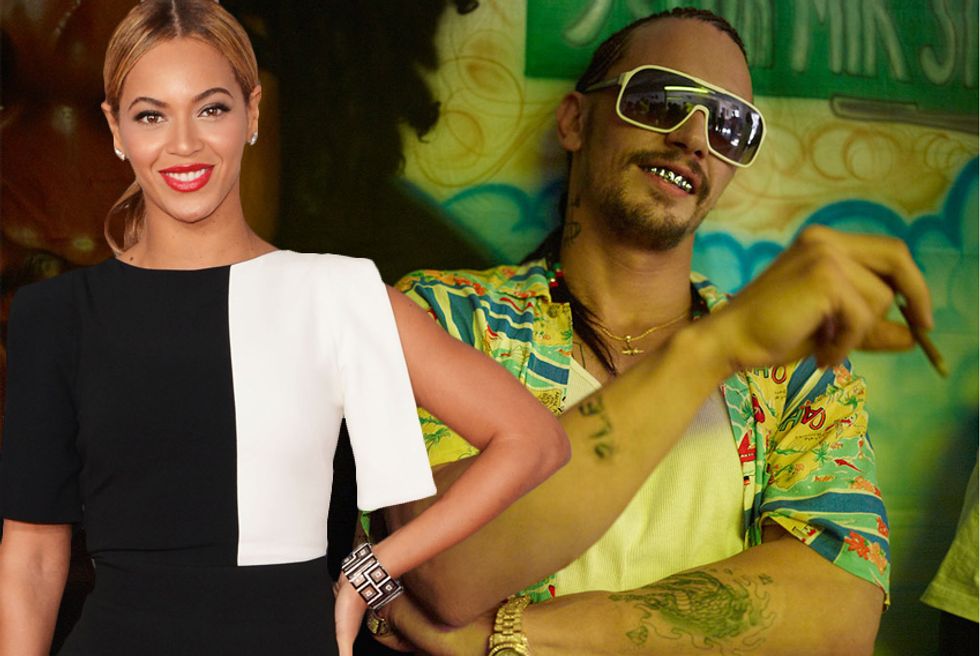 Beyonce's new double track "Bow Down/I Been On" has been attracting attention for all sorts of reasons. It sounds too much like a Rihanna song. It's bad for women. It's a slam on Keri Hilson. But there's one important angle that hasn't been covered, and that's the one about how Beyonce sounds exactly like James Franco on the song.
And not just any James Franco. We're talking specifically about Franco in his role as the bizarre crunk overlord Alien in Spring Breakers.
The resemblance comes in the song's second, "I Been On" half, where Beyonce abandons her usual diva belting in favor of a pitch-dropped version of her speaking voice that, when combined with the reappearance of B's Houston accent, makes her sound undeniably like St. Pete's finest drug lord/rapper. They both even have the strange habit of listing their material possessions, and saying weird things about their childhood! Check it out:
We are anxiously awaiting the release of Bey's next single, "Look At My Shit."