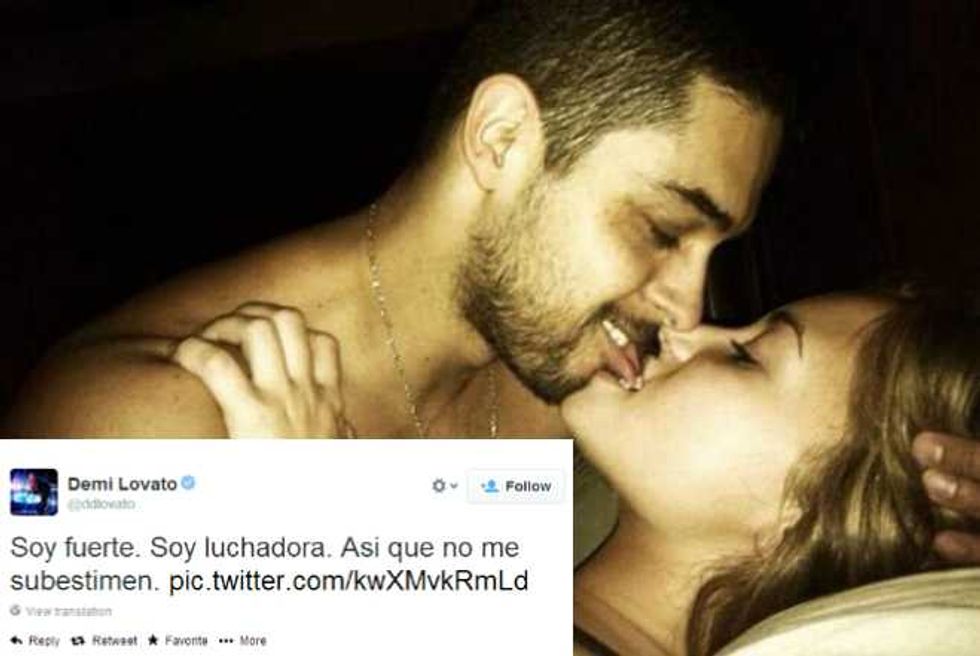 Roughly a month after Nickelodeon's Jennette McCurdy suffered a nude selfie scandal, former Disney darling Demi Lovato has found herself in the same boat.
Photos of the 21-year-old in bed with 34-year-old star-fucker boyfriend Wilmer Valderrama leaked online over the weekend, in addition to some nude solo selfies from Demi -- including one explicit full-frontal shot.
The "Heart Attack" songstress responded to the scandal last night on Twitter in a typically self-affirming Demi Lovato kinda way.
"Soy fuerte. Soy luchadora. Asi que no me subestimen," she tweeted in Spanish, which translates to: "I am strong. I am a fighter. Do not underestimate me."
Hmm, sounds like someone has been listening to some Christina Aguilera!
You can check out some of the tamer leaked photos below. Head on over to Egotastic for the explicit stuff.