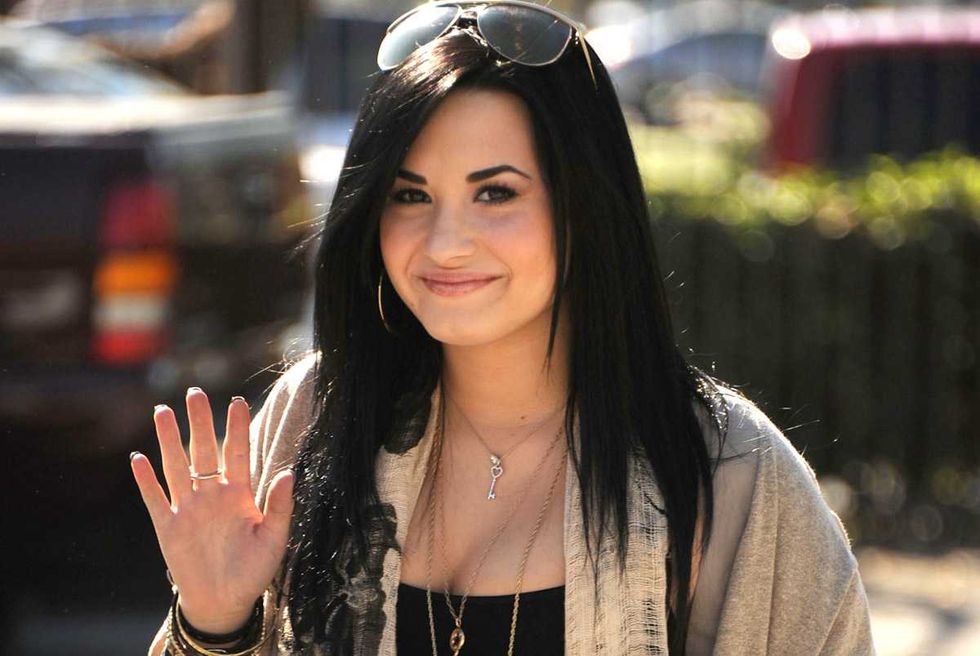 A month and a half after offering fans her first transmission since returning home from rehab, Disney star Demi Lovato finally opened up about some of the "emotional and physical problems" behind her time away. "I've spoken openly about being bullied throughout the past few years, but one thing that I've never been able to feel comfortable talking about was the effects that it had on my life afterwards," Lovato told Robin Roberts of ABC News. "I literally didn't know why they were being so mean to me. And when I would ask them why, they would just say, 'Well, you're fat.'" As a result, Lovato said, "I developed an eating disorder, and that's kind of what I've been dealing with ever since."
"I was compulsively overeating when I was 8 years old," she continued. "So, I guess, for the past 10 years, I've had a really unhealthy relationship with food." Lovato explained that the eating problems started to affect her as a performer. "I was performing concerts on an empty stomach," she said. "I was losing my voice from purging." Demi also said that she would take out her anxieties in the form of self-mutilation. "It was a way of expressing my own shame, of myself, on my own body," she explained. "I was matching the inside to the outside. And there were some times where my emotions were just so built up, I didn't know what to do. The only way that I could get instant gratification was through an immediate release on myself."
Finally, Demi addressed the infamous in-flight altercation that shortly preceded her exit from the limelight. "I was not taking medication for depression, and I literally was so emotionally whacked out that I took it out on someone that meant a lot to me," Demi said of her attack on back-up dancer Alex Welch. ""I take 100 percent, full responsibility. I feel horrible. [She] was my friend...They sat me down and said, 'You can't live like this.'"
Demi also recently told People magazine that she wasn't planning on returning to Sonny With a Chance, the Disney show she was starring in before her breakdown, and which is currently shooting its third season (retitled and reformatted as So Random!) without Lovato's involvement. "It made sense for me to go ahead and leave the show to focus on my music," explained Lovato. "It's kind of sad for me that a chapter of my life has ended but there couldn't be a better time for me to move on."