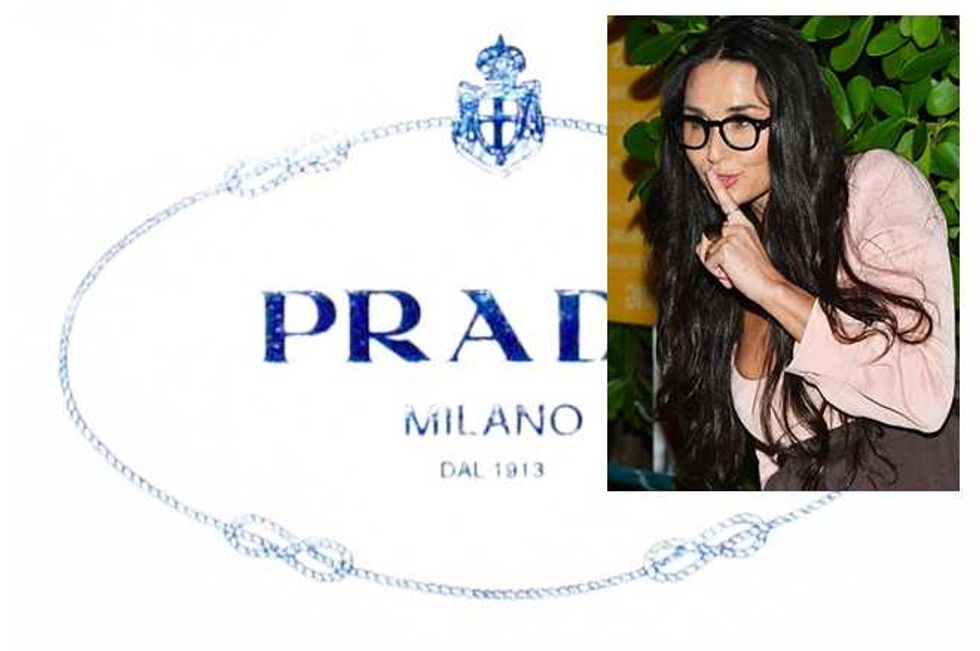 After expressing her shock and dismay upon learning that a young man had drowned in a pool at her Los Angeles home, Demi Moore turned to Prada for solace.
When first notified of the tragic incident while vacationing in New York City, Moore released a statement:
I am in absolute shock. I was out of the country traveling to meet my daughters for a birthday celebration when I got the devastating news. The loss of a child is an unthinkable tragedy and my heart goes out to this young man's family and friends.
Moore didn't know the young man, but obviously the news was upsetting.
And what do we do when we're upset?
We shop, and we shop with all our hearts.
While tabloids today seemed determined to slam Demi Moore for indulging in luxury goods at a time of existential malaise, I say, Let us not rush to judgement.
Remember the term Retail Therapy?
Shopping is not only a natural response to crisis, it is the best possible source of solace. A guy drowned, and that calls for the big guns, i.e., Prada. Apparently Demi also sought comfort at Lanvin, and that is as it should be.
Let's review the accepted shopping venues for different levels of shock and devastation.
Death = Prada, Lanvin
Paralysis = Gucci
Amputation = Versace
Broken bones = Miu Miu
Car accident, non fatal = Alexander Wang
Romantic disappointment = Diane von Furstenberg
Lost cellphone = Marc by Marc Jacobs
Broken fingernail = J. Crew
I hope we can all show support to Demi Moore and her beautiful daughters in their hour of sorrow and consumer goods, and to respect their privacy during this sensitive time.