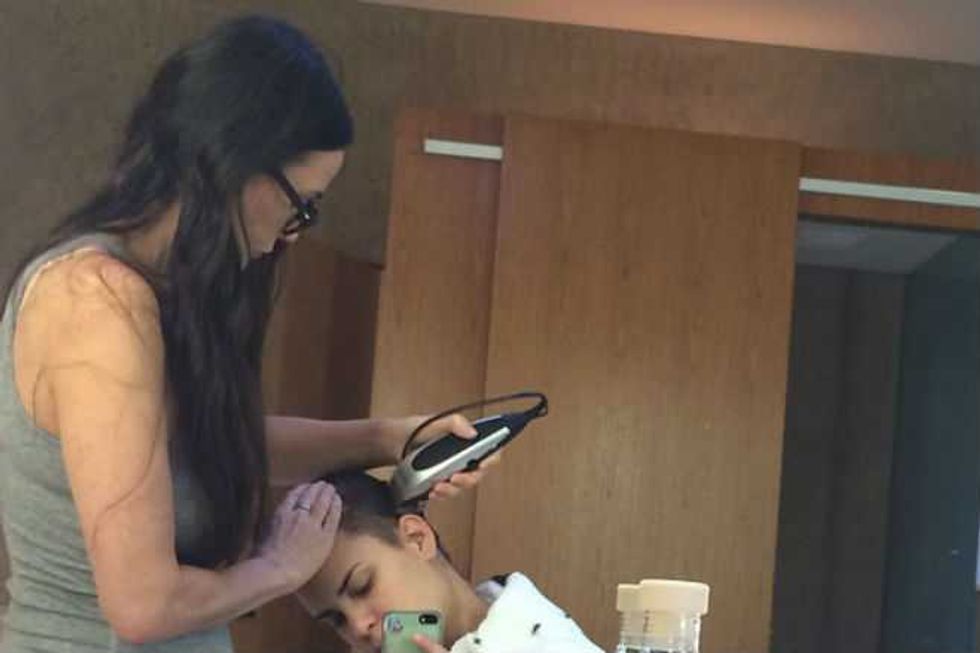 Tallulah Willis posted the sweetest photo on Instagram of mom Demi Moore sprucing up her buzz cut.
It's been a few months since Tallulah shaved her head, and she looks fucking amazing - GI Jane meets Sinead O'Conner, if you will. It's going to make you seriously consider doing the same thing because nothing shows a face off like a buzz cut!
If you aren't following Tallulah yet on Insta you really should be, because she is hilarious and clearly doesn't give a shit about what anyone thinks about her.
Demi, come over and do my hair next!