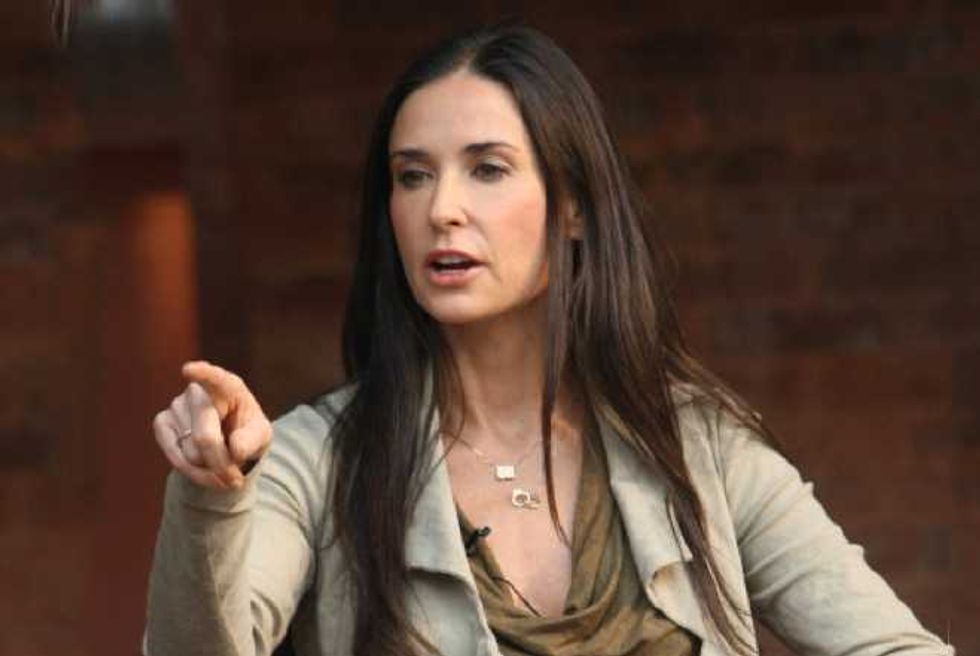 While entertainment gossip site Radaronline weaves a dubious story to fill the gap in news about Demi Moore, they and the outlets that quote them have ignored the real news.
As reported in Variety, Demi will replace Sarah Jessica Parker in Wild Oats, a caper comedy produced by The Weinstein Company, with Jessica Lange, Shirley MacLaine and Judd Hirsch. The story follows a woman (MacLaine) who receives a $900,000 social security check from a computer glitch and goes on the run from the law. The project has been described as a cross between The Bucket List and Thelma And Louise.
SJP's reason for leaving the film has not been reported, but it comes as a great opportunity for Moore, who will be shooting on location in Spain, to distract herself from the hoopla surrounding the impeding birth of ex-husband Ashton Kutcher's first child, with fiancee Mila Kunis.
Meanwhile, Radar's sources say that Kristen Stewart would love to work with Demi, her 'idol.'
If pigs can fly, this will pan out, another 'source' confides
Now, a pop quiz on the definitions of 'source. No cheating!.