Top Stories
White examines the detrimental effects of Los Angeles on a person's well-being, reflecting on feeling lost
Los Angeles: not only the City of Angels but the City of Lost Souls. That's not cynicism talking. That's the cold, hard, brutal truth of an industry spinning faster and faster every single day. For many aspiring artists pouring their heart out to make great art, the weight of Hollywood's bright lights can shudder them away from the world, quite literally. "I want to be there when you're falling down, but you keep looking at me like you're over and out," swears Denny White over the tickle of ivories, a close-up amidst deep drops and scratchy EDM. "Have we ran out of love here in this town? Oh, please, just want to know whatcha thinkin' about..."
"Whatcha Thinking About" (premiering today) follows a string of other releases, including "Sweetness" and "Traces," and a cool 2.3 million spins on Spotify. The new track mixes the searing power-pop soul of Adele with a Bieber-branded tropical breeze, and White's burly yowl commands attention, leaving his story open-ended to what could possibly come next in his story. "I'm addicted to big moments in songs and wrote this chorus thinking it'd be a ballad for a more soulful female artist," he tells Popdust, "but as I started producing it I knew it was way too much fun and personal of a song for me to give away."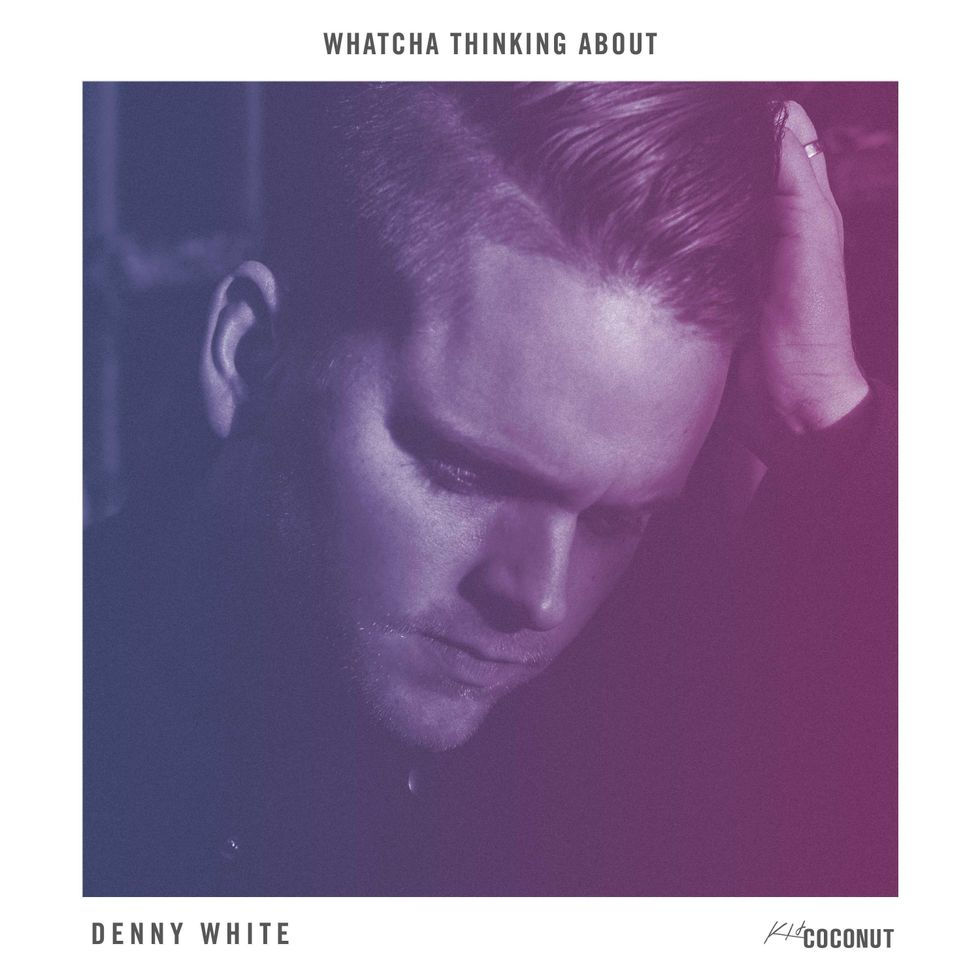 "In a city like Los Angeles, it's easy to get lost in the noise of everything and everyone one around you and escape behind headphones or your thoughts. This song is an ode to those moments of silence," he says. White wrote and produced the song himself, which signals a tremendous grip on his craft and of resilient, spellbinding songwriting.

Having moved to the city a few short years ago, White's burgeoning career is hitting on all cylinders. To-date, he has performed alongside such mainstream acts as Young the Giant and Dawes. He's also worked extensively in writing rooms and the recording studio with The Fray, Dia Frampton and Tyler Ward, among others, and has contributed to tracks by Tiesto, Rune RK and LA Riots.
Take a listen to "Whatcha Thinking About" below:
---
READ MORE ABOUT MUSIC...
Premiere: Taya Marquis calls out commitment-less generation with new single "You Only"
Review: Galantis capture forever inside Hammerstein Ballroom
Premiere: Joseph of Mercury channels Bowie with "Find You Inside," talks new album
---