Top Stories
Preceding the glittering affair, Commes Des Garçons displayed a new collection for the press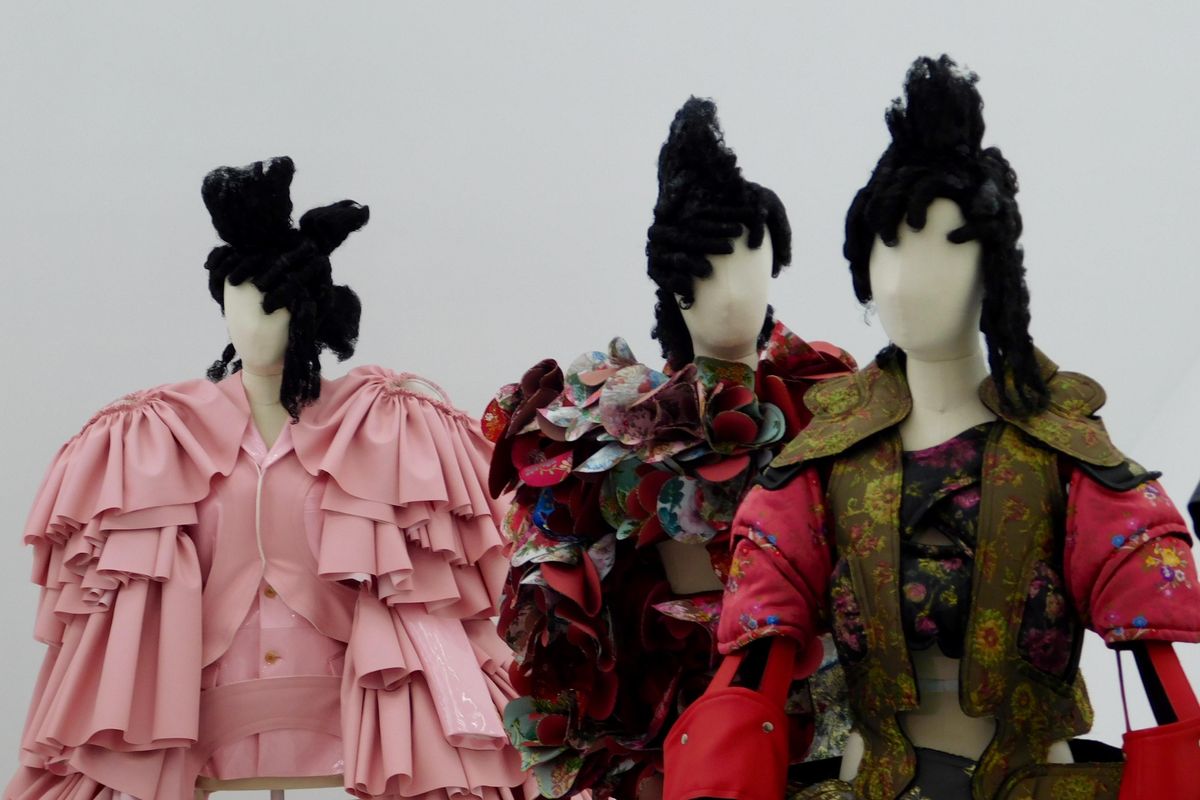 E.R. Pulgar
Rihanna's Met Gala dress has once again made headlines.
Compared to her now-iconic Guo Pei gown with a gold train from the 2015 Gala, this year Rihanna strutted the red carpet wearing a fractured, decadent piece by Commes Des Garçons founder Rei Kawakubo. The pop star was quickly lauded on Twitter as having done her homework by wearing a piece that was not only designed by the designer being honored at the Gala, but was on display at the new exhibition the Gala revolved around.
The exhibit, Rei Kawakubo/Comme des Garçons: Art Of The In-Between, showcases outlandishly stunning womenswear pieces by Kawakubo that span from early 80s designs to her current collections. Installed in a large room dominated by large white domes, the exhibit itself seems like a veritable temple to haute couture, and to the Kawakubo's pioneering spirit.
Organized around nine thematic abstractions —"War/Peace," "Then/Now," and "Fashion/Anti-Fashion," to name a few —the in-between space that has given the exhibition its title is palpable and powerful, with the abstractions pushing against each other and married by Kawakubo's bold color choices and varied fabrics.
According to The Metropolitan Museum of Art's official statement, the exhibit showcases Kawakubo's success at breaking"down the imaginary walls between these dualisms, exposing their artificiality and arbitrariness." The fashion world's often polarizing nature feels like an apt mirror to an exhibition seeking to lie in the in-between, celebrating challenging pieces from the past, present, and future. Rihanna brought the heat on the red carpet; fashion junkies, do your homework and head to The Met—this one is not to be missed.
From Your Site Articles
Related Articles Around the Web