Fashion
Prints on prints on leather on fishnets at Desigual Fall/Winter 2017.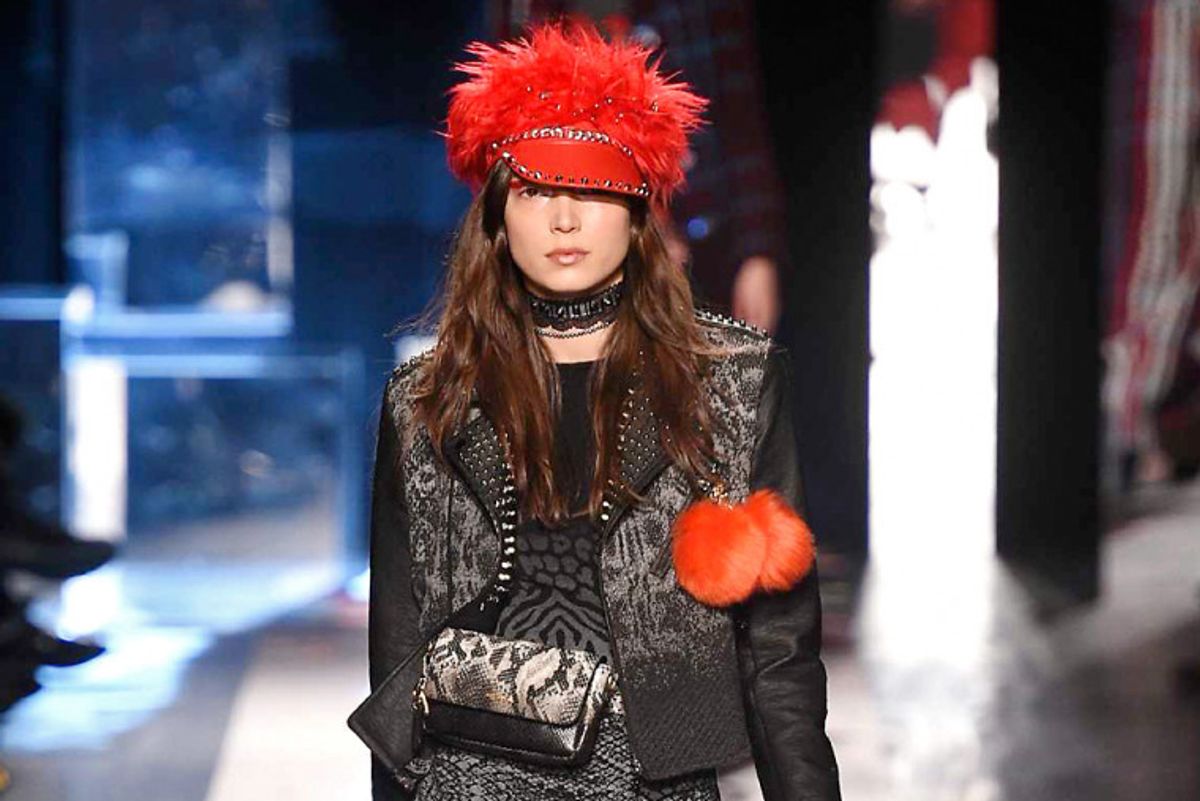 Courtesy of Deborah Hughes, Inc.
If fashion is all about the blending of influences, one thing you could say about Desigual, perhaps, is that (per usual) their Fall/Winter 2017 collection took a number of eras and niche aesthetics, threw them into the ol' Vitamix, and tossed them out on the runway with some graphic eyeliner.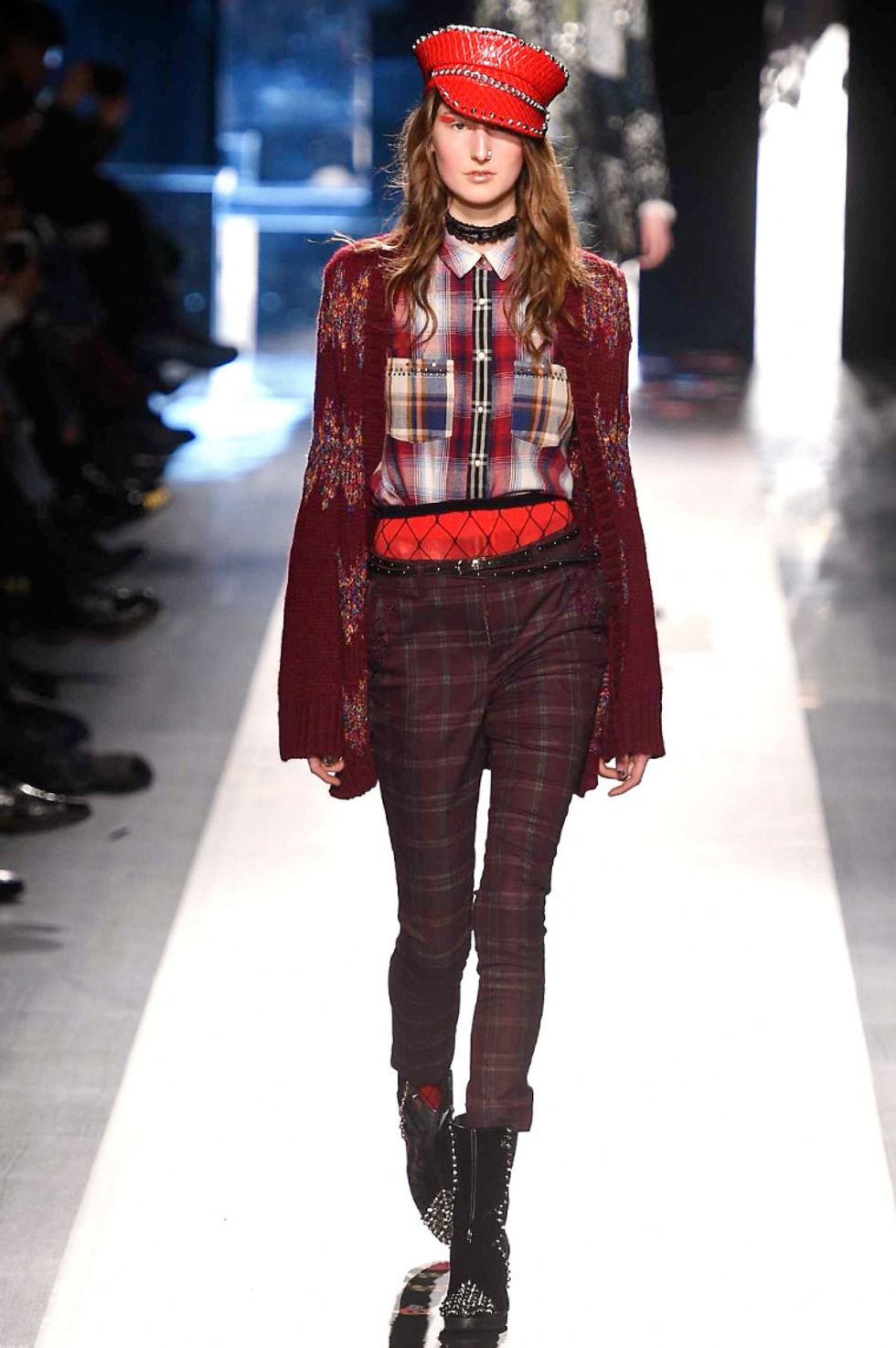 Courtesy of Deborah Hughes, Inc.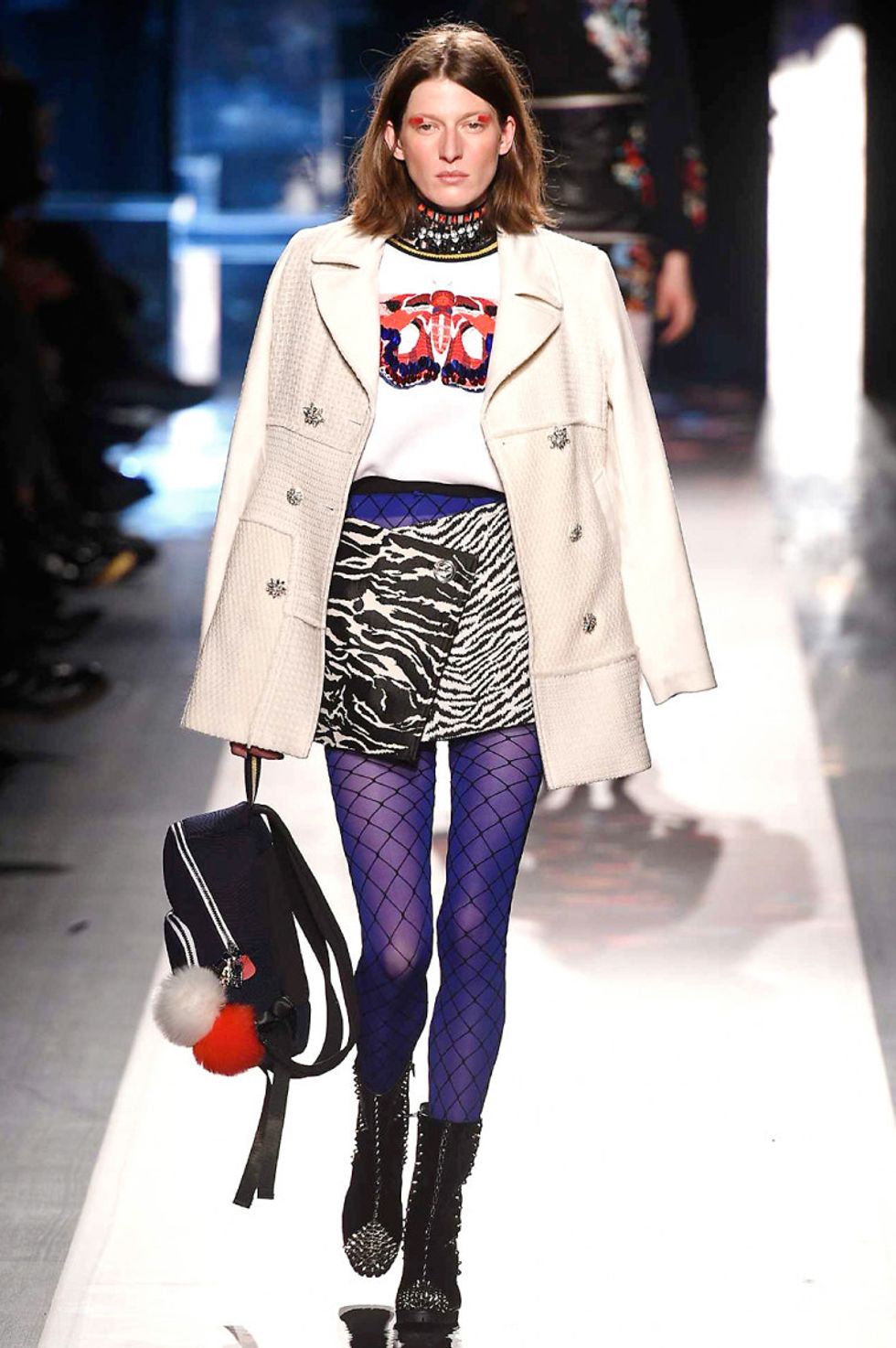 Courtesy of Deborah Hughes, Inc.
Sure enough, Desigual lists their influences for this season's collection as including: all-nighter parties in 1960s northern England, vogue balls, Spanish New Wave, Californian Rock, Ska, the band The GTOs (Girls Together Outrageously), feminist comics, the 1930s, and the countryside. They're not joking about a single one of these. The collection includes unsubtle preppy and athletic touches in the form of lettermans and Brogues, leather daddy biker hats, schoolgirlish backpacks with pom-poms, animal prints, floral prints, really most kinds of print imaginable; to name a few. As is the brand's signature, the combination of all these varied elements erred on the side of muchness. There was, simply put, a lot going on—including a large bag in the shape of a camera—but that's Desigual.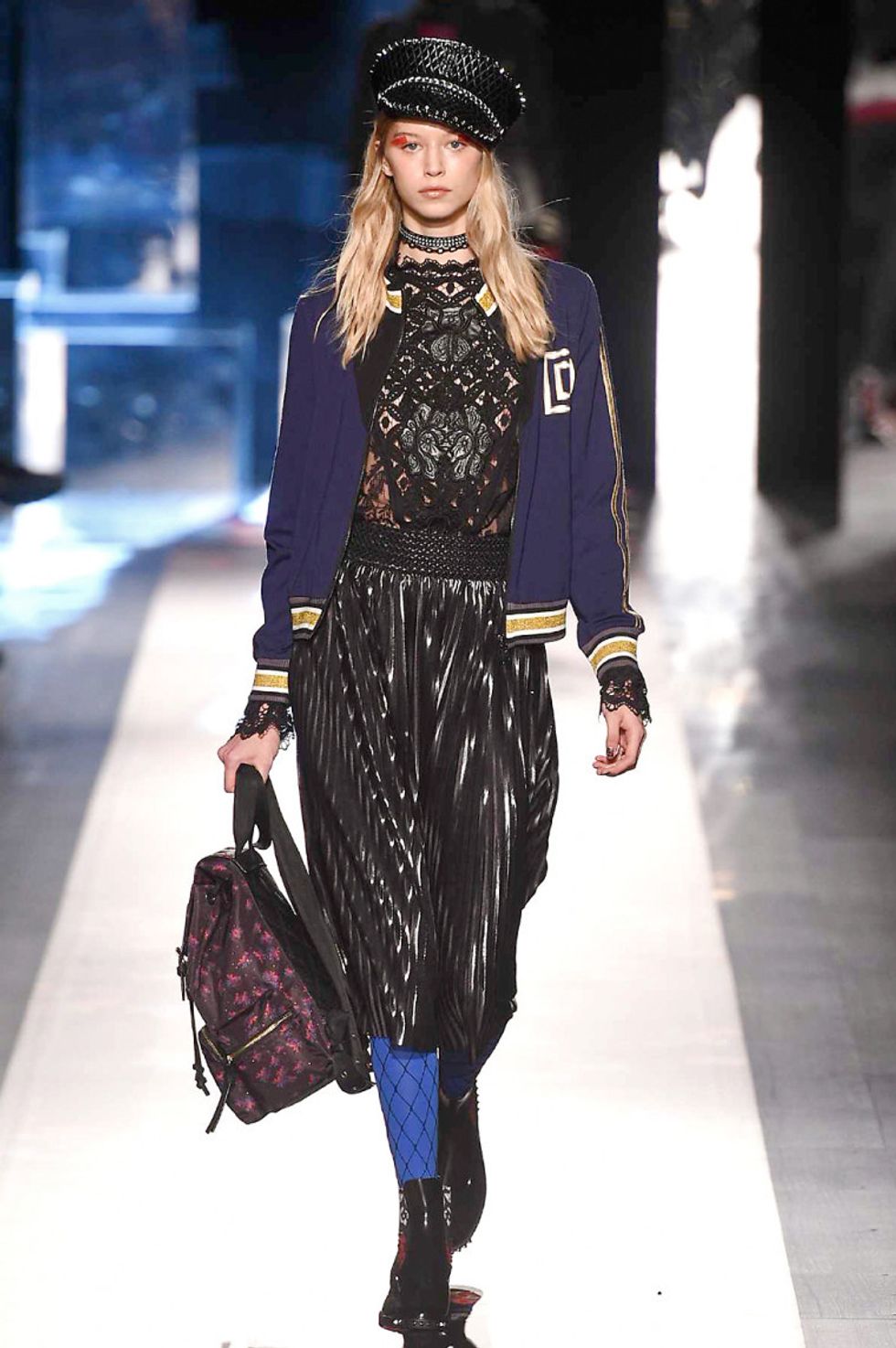 Courtesy of Deborah Hughes, Inc.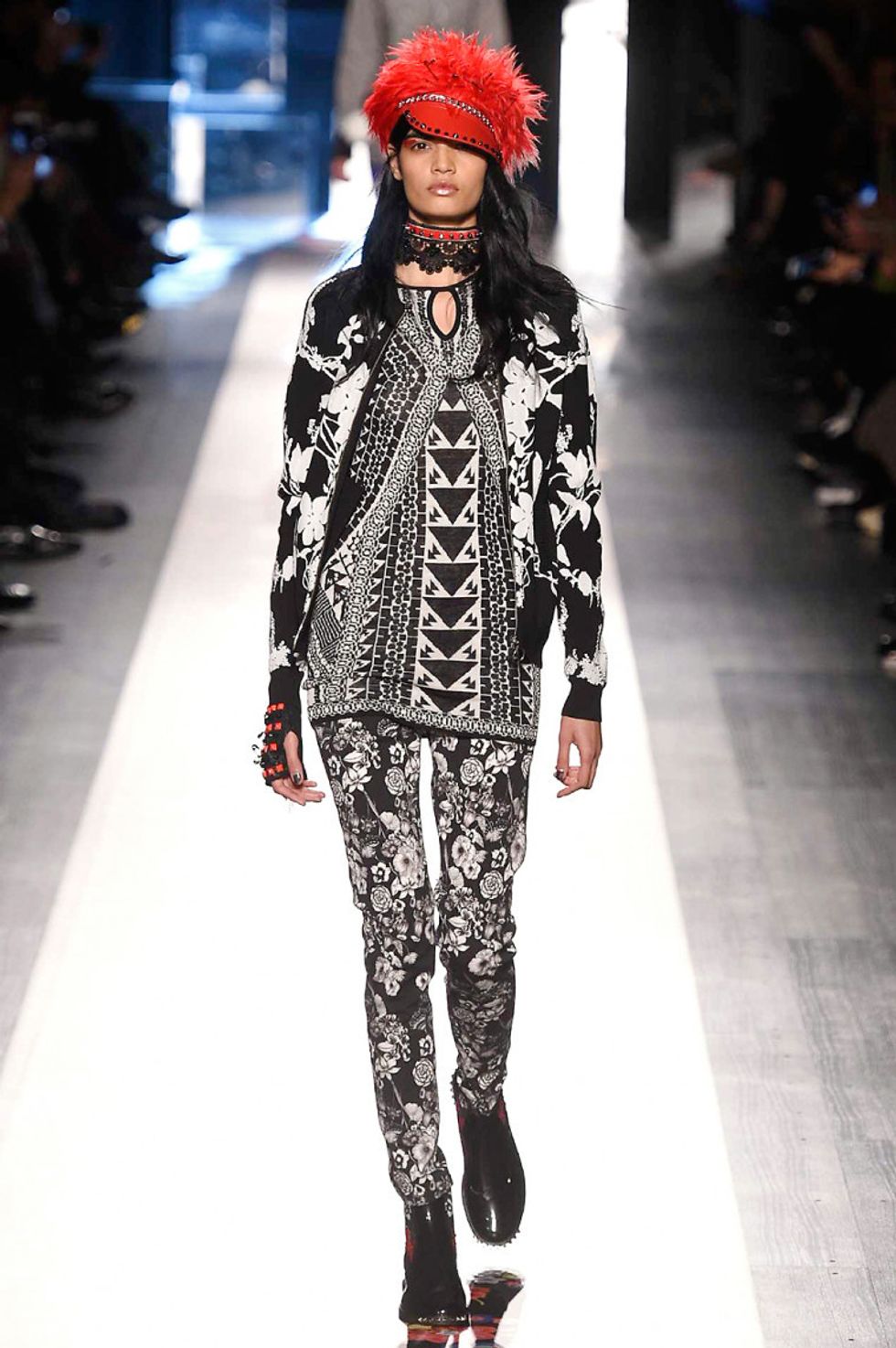 Courtesy of Deborah Hughes, Inc.
What we could see on the streets six months from now: fishnets—really. Desigual showed off some pseudo-fishnet tights, a solid bright color (reds, blues) with fishnet print, a cute and practical alternative to the distinctive burlesque staple. Also, heavily embroidered denim: lots of jean jackets and other denim pieces with colorful stitching and patches, the sort of DIY-esque look that cool kids are drawn to. it's hard to deny that with Desigual, every single piece is full of life—a nod to counterculture on its own.