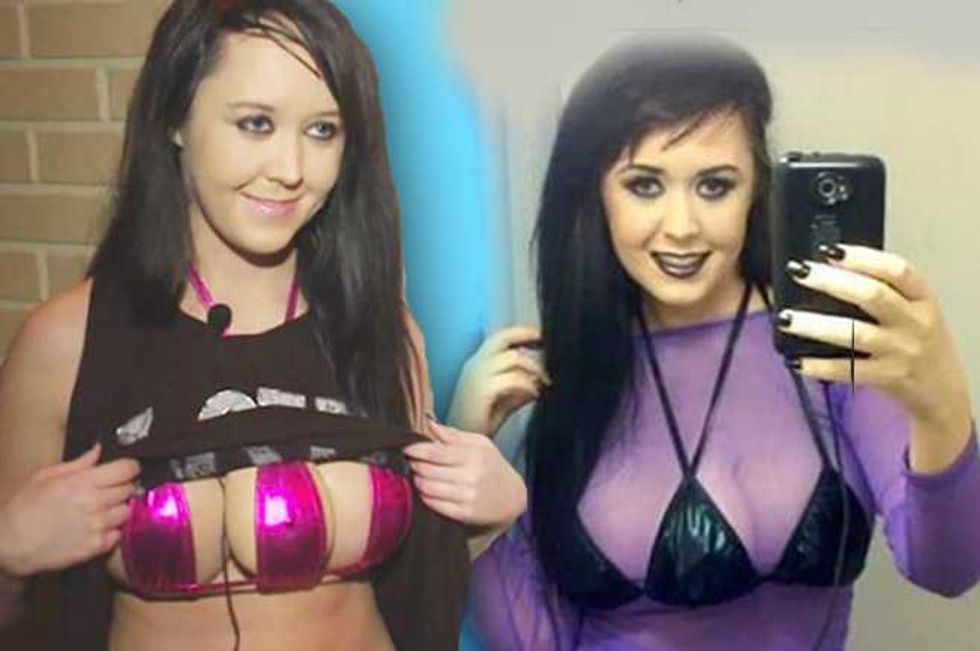 Is anyone surprised to learn that the ridiculous reality TV wannabe 3 Boobs woman from Tampa, Florida, is a big fat fake?!!!
As Popdust previously reported, the dubiously named Jasmine Tridevil claimed to have spent $20,000 on surgery to attach a third boob - just so she could have a reality show about what it's like being a woman with three breasts.
Thankfully, the medical profession hasn't sunk so low that a doctor will actually agree to put a third tit on a clearly unbalanced woman. Jasmine's story is as fake as her third boob - it's a total hoax.
WTSP managed to uncovere a stolen luggage report from Tampa International Airport that lists a "3 breast prosthesis" as part of the baggage. And guess who filed that report? Our very own Alisha Hessler, AKA Jasmine.
Sorry hon - you might want to forget about the Jasmine's Jugs and try something else. Is there a Real Crazy Housewives of Tampa yet?